Tyler Lepley Confirms He Has Girlfriend amid Rumors of Romance with Tyler Perry – Her Identity Still Remains Unknown
Hollywood star Tyler Lepley has debunked the rumors about his sexuality and speculations that he has a romantic relationship with entertainment icon Tyler Perry. He also shared details on his current relationship. 
TV actor Tyler Lepley joined the host of "Angela Yee's Lip Service" podcast, where he laid it bare on the scrutiny surrounding his sexuality and his relationship with Tyler Perry.
Lepley cleared the air making it known that he was a heterosexual person. He let fans know that he was currently in a relationship and opened up on why he chose to keep his personal life private.
LEPLEY ON HIS RELATIONSHIP
The "Haves and The Have Nots" actor relayed that he had a girlfriend, and their relationship has been going on fine. When asked to share details of his relationship, the actor noted that his girlfriend approached him.
The actor referred to his girlfriend as a direct person, but she had not blatantly approached him. He recalled how she started a conversation with him, and after a while, she opened up on her feelings.
Lepley mentioned that he took it from there and the progression of their relations and commitment started with friendship. The "P-Valley" star noted that he and his partner were friends for a long time. 
He detailed that she worked in the same industry as him, and they were around each other a lot. Lepley explained that the downside to this was that he began to "take her for granted."
However, it did not take long for him to realize that he did not want to be without her or see her with another person. This helped Lepley build a better commitment with his girlfriend.
The actor did not divulge his lover's identity, but he did mention that they have a son together. When asked about his opinion on keeping things private, Lepley shared that he agreed with the notion.
RUMORS SURROUNDING LEPLEY'S SEXUALITY 
Lepley refuted the claims that he was gay as he noted that he was quite surprised when he learned of public opinion. The "Ringside" actor recalled when he first started acting, and he appeared on a Tyler Perry production.
Lepley noted that the rumors stemmed from when people saw him with Perry, and there were speculations that the producer influenced him. The actor stated that he was quite familiar with Perry and the movie maker was not gay.
He also recalled another time when he took a picture with one of his fellow stars on "P-Valley," and fans started on the gay speculations again. One of the hosts asked him why he thought there were talks about his sexuality.
Lepley replied that he felt like when people are not able to figure out "the space" a person has, there becomes a build-up of judgment, and they create whatever they deduce about the person. 
INSIDE TYLER PERRY'S RELATIONSHIP
Before last December, Perry used to be romantically linked with model and philanthropist Gelila Bekele. The pair were together for a long time, and they had a son together.
However, his last post about his relationship status had him declaring that he was back in the singles circle. The award-winning movie director took to his Instagram page sharing the information.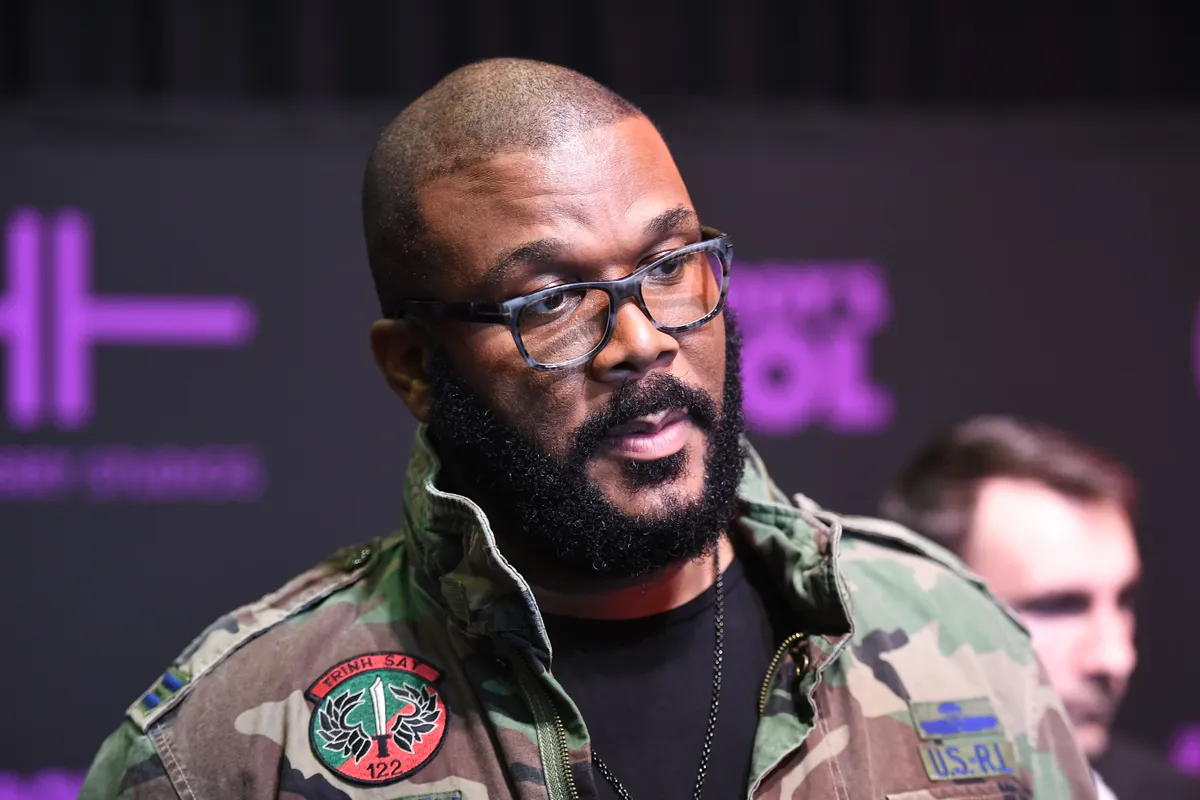 Perry posted a mirror selfie which seemed to have been taken after a workout session. He wrote that his image was what a "midlife crisis looked like." The actor addressed fans:
"I'm 51, single, and wondering what the next chapter in my life will look like. Whatever it looks like, I'm going to walk with God, be the best father and man I can be."
Reports showed that he and Bekele went their separate ways but are committed to being the ideal parents to their six-year-old son, Aman. Perry once described the mother of his child as the one person he loved to have a child with.