Daily Joke: Reporter Struggles to Reach Distant Town in Alaska
A reporter was on a slated assignment where he was required to visit a distant town in Alaska. The trip was an important one because he needed to interview a man who recently became famous. 
The trip was also a way to get familiar with the famous man's hometown because he had lived there all his life. The reporter would also be able to gather information and help the distant town be recognized on the national map.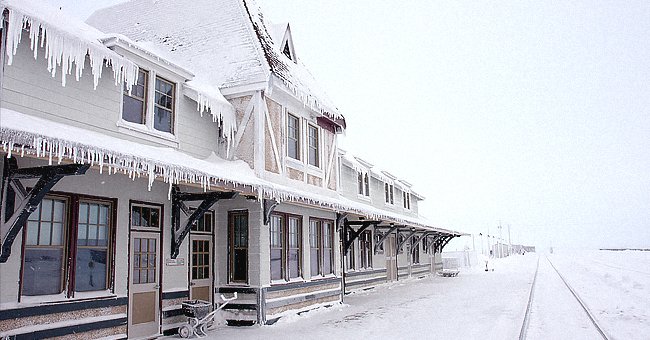 After his trip started, the reporter realized that the journey was a hectic one. Nevertheless, he remained unbothered as he drove through a lengthy, lonely path. 
He spent a few days on the road and had to check into a hotel each time it was nightfall. When he got to a certain town, the authorities there explained that the road was not suitable for his car, so he had to board a train.
The reporter was glad about this news because he had been driving for days and was tired. The train was a way for him to stop driving for a while. He made sure his car was in safe hands before heading to the train station.
The reporter purchased his ticket and boarded the train. The train soon started navigating through the tracks, and the reporter relaxed, watching as it moved through the remote villages. 
The train ride went on and on as days turned into a week. By now, the reporter was fed up with the long trip. By the time he alighted from the train, he saw the snowy horizon and knew he had gotten to the town.
However, he was in for a big and disappointing surprise when the local told him he still had to ride a dog sled to reach his destination. The reporter could not believe his ears, almost bursting into tears.
He had no other option but to hop on a dog sled for many hours with the animals juggling around the snowy lane. When he finally arrived at the remote town in Alaska, he met the town mayor.
But because he was distraught by how long the trip was, he let the mayor know that he was unimpressed with the distance. He then asked: "Have you considered building a train station close to the town?" The mayor replied:
"We have, but we eventually decided that the train station should be closer to the railroad."
If you enjoyed this joke, you might find this one even more hilarious. It is about a wealthy man who was selected to lead several villages. He decided he needed a secretary to sing his praises but soon regretted it.
Source: Upjoke.com