Get to Know Joe Buck — the Last Guest Host on 'Jeopardy!' and Proud Dad of 4
Even though Alex Trebek passed away and left his beloved show "Jeopardy!" without a new host, the series continues with guest hosts like Joe Buck. Let's get to know him better.
Most, if not all, "Jeopardy!" fans are currently aware that the show has been continuing with different guest hosts filling the gap that the late Alex Trebek used to. Next Monday's episode will be helmed by Joe Buck.
Some people might recognize him as a National Football League (NFL) Super Bowl announcer for the past decade or so. He's done play-by-play announcements in five Super Bowls, and Super Bowl LIV was his sixth.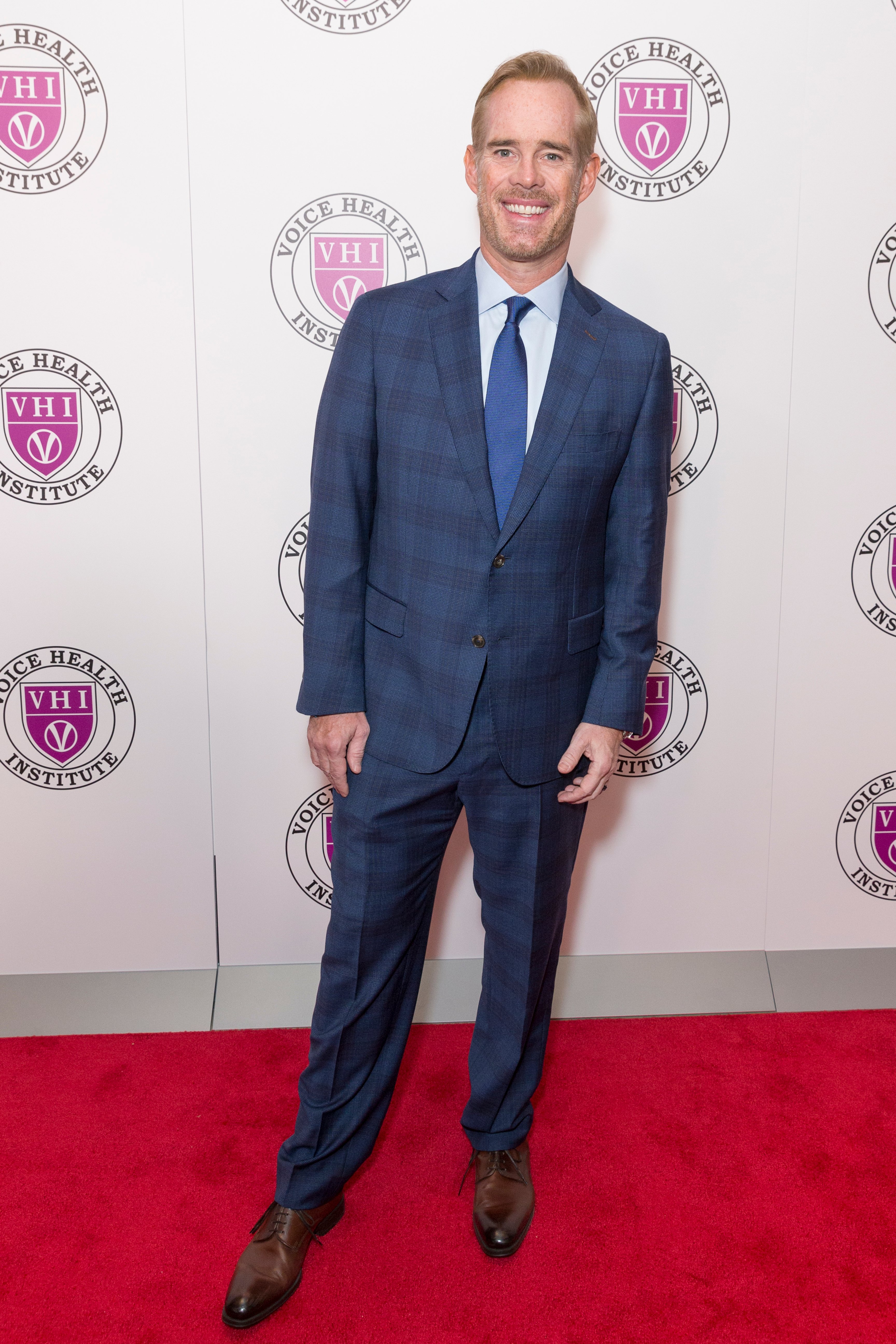 JOE'S CAREER
Joe has also had the pleasure of working as the lead sports commentator on MLB and Fox Sports' NFL coverage. Last year, while on-air during the Night Football broadcast, he received some fantastic news.
He was informed that he would be inducted into the Pro Football Hall of Fame as the Pete Rozelle Radio-Television Award winner. The 8-time Emmy Award winner has done his Fox MLB play-by-play duties since 1996.
WORKING WITH SMOLTZ & JOINING FOX
Joe has also worked alongside first-ballot Hall of Fame pitcher John Smoltz for the MLB Postseason matchups and All-Star Games. He used to host Fox NFL Sunday and The OT in 2006.
The television personality joined Fox Sports in 1994, and with analyst Tim Green they formed one of Fox NFL's six original broadcast teams. At age 25, Joe was the youngest announcer to call NFL games on network TV.
Two years later, he became the youngest play-by-play announcer to call the World Series. From 1991 to 2007, Joe worked as a local radio and television announcer for the St. Louis Cardinals.
STARTING HIS BROADCASTING CAREER
He began his broadcasting career in 1989 while an undergraduate at Indiana University. His father was the late broadcasting legend Jack Buck, whose career lasted for around six decades.
Jack and Joe are the only father and son duo to call the Super Bowl on network television. Besides his career, Joe is active in different charities, including The Joe Buck Classic golf tournament, which he hosts.
CHARITY WORK
Joe also works with the Mathews-Dickey Boys' & Girls' Club, Parkinson's Foundation, and the City of Hope. In his 2017 memoir, "Lucky Bastard," the star spoke about his life, Jack, and the things he can't say on TV.
HIS FIRST MARRIAGE
Looking into his personal life, the star has been married twice. His first wife was Ann Archambault (now Ann Buck-Kitchel), and his current wife is former Denver Broncos Cheerleader Michelle Beisner-Buck.
Joe tied the knot with Ann, a former NFL cheerleader, in 1993, and their marriage lasted for almost 18 years. The former couple had two children together, Natalie and Trudy Buck.
They went their separate ways in 2011 but never publically revealed what the cause for their divorce was. Despite not being together anymore, the former couple has a great relationship.
JOE'S SECOND WIFE & KIDS
In April 2014, the sports announcer married Michelle, who also works in sports journalism as a reporter for ESPN. The couple had twin sons, Blake and Wyatt (whom he prioritizes over his work) via Vitro fertilization in April 2018.
GUEST HOSTING "JEOPARDY!"
The sportscaster's guest-hosting duties will air from August 9 to 13, 2021, and will serve as the last one. Other stars who've had the same role include David Faber, LeVar Burton, Robin Roberts, and Dr. Sanjay Gupta.
The various stars have taken over Trebek's role on the fan-favorite show since he died at age 80 after battling cancer. The longtime television personality hosted "Jeopardy!" for a record-setting 37 years!