'Star Trek' Star LeVar Burton's Grown Daughter Mica Stuns While Posing in Black Top & Tiny Shorts in Pic
LeVar Burton's 27-year-old daughter, Mica, dropped some jaws with her recent Instagram post. However, the cosplayer, actor, and model is no stranger to shaking things up on social media. 
Mica Burton is "Star Trek" actor, LeVar Burton's youngest child with wife Stephanie Cozart-Burton. Born as Michaela Burton, the youngest Burton sibling has made a name for herself in the entertainment industry. 
Mica has lent her hand in many entertainment career paths such as cosplay, Youtube, eSports announcing, and modeling. Like her dad, Burton has also dabbled in a few acting roles before.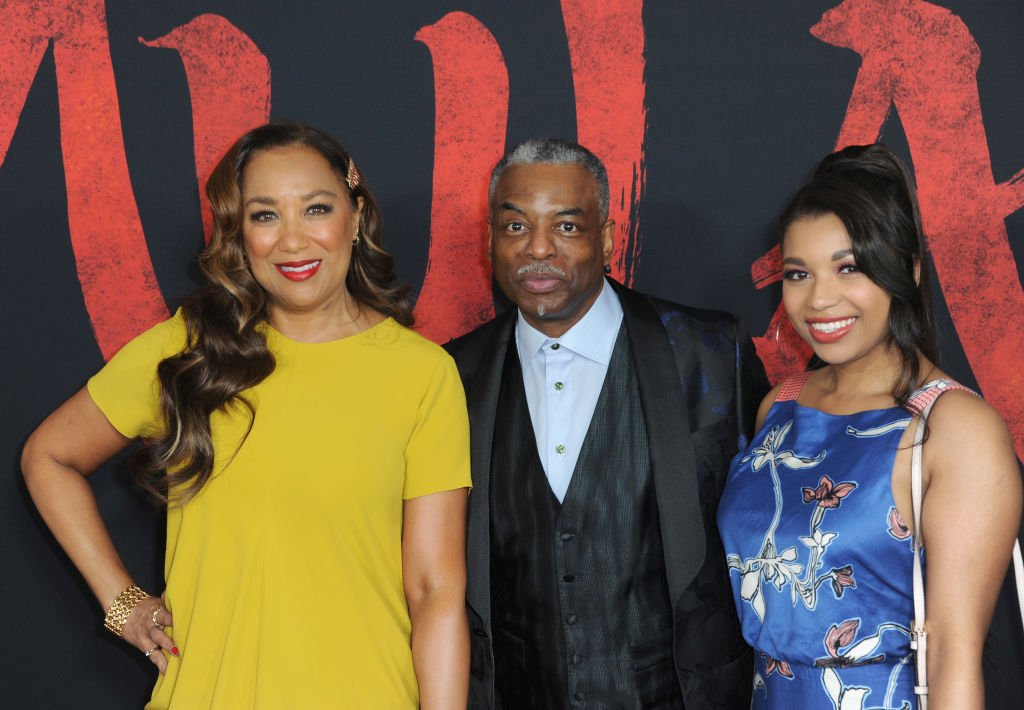 Burton's social media pages are filled with impressive displays of her cosplaying abilities. However, if you are looking for some wholesome family pictures that include her dad, you would easily find them there too. 
The father and daughter duo seem to be two peas in a pod. One could only assume that would be the case since Burton has inherited so much of her dad's talent. She may have even surpassed the acting legend in some ways. 
Burton and her father have displayed their close-knit relationship several times. However, her Overwatch League interview with the actor showcased just how much the two learn from each other as the actor mentioned:
"We started with CD-ROM games, we graduated to Lara Croft Tomb Raider - you kept going, and I now get to stand on the sidelines and marvel at your prowess."
Burton seems to be masterful at more than just video games lately. As seen on her latest Instagram post, Burton is also skilled at portraying the image of a carefree and beautiful young woman when she isn't cosplaying. 
Burton poses in a black T-shirt and a pair of green denim shorts in a comfortable and sexy manner. The cosplayer ties her black T-shirt to make a crop top that is perfect for the summery weather at the moment. 
Burton's Instagram comments for the stunning images are flooded with heart emojis at first glance. There's no mistaking that her fans and followers love to see Burton looking and feeling her best. 
Burton's fans and her father are on the same page regarding her career path and happiness. It is no secret that Burton is talented, and a video production company named Rooster Teeth took advantage of that.
I've been very quiet about my experience with RT, but with the now vocalizarion of regret of lack of support from my ex coworkers I can say with confidence I didn't leave because of the community, I left because of the company. https://t.co/4EwAHAxHv1

— Mica Burton (@MicaBurton) June 3, 2020
Burton, who used to work for Rooster Teeth, took to Twitter to announce that she left the company last year. She continued to accuse the company of having a racist working environment, which ultimately made her leave. 
Fortunately, Burton was not alone in her decision to part ways with Rooster Teeth. Her father showed his support for his courageous daughter and supplemented her words with a call to the company to address their culture. 
So proud of you for speaking your truth, Kiddo! I know you've been holding this in for four long years. As a company @roosterteeth failed you and your right to work in an environment absent blatant racism. Hopefully now they will address their toxic company culture! https://t.co/z2eyjY25Wb

— LeVar Burton (@levarburton) June 3, 2020
Burton can always rely on the support from her father as he has some experience with trying to find his passion at a young age. The actor once considered being a Catholic priest before exploring his passion for acting. 
Through that experience, Burton's father found what gave his life a spark, and we assume he wants that for his children. Burton also wants the best for her father, who is campaigning to be the next "Jeopardy!" host. 
Here's an incentive. THERES MORE WHERE THIS CAME FROM SO GO! PETITION! CAMPAIGN!! LeVar Burton for Jeopardy!! pic.twitter.com/xLmZNx0lH4

— Mica Burton (@MicaBurton) April 21, 2021
The actor appears as a guest host on the show and has been vocal about wanting the role permanently since last year. As a result, Burton has joined her father's campaign by promising Twitter users something special:
"If he lands the hosting position, I promise to post a super adorable photo of us from when I was a baby."
Former "Jeopardy!" host Alex Trebek passed away last November at 80-years-old. Hopefully, Burton's attractive incentive will get her father on the show as a permanent host after his guest run from July 26 until July 30.