Annabelle Wallis, Who Once Reportedly Dated Gwyneth Paltrow's Ex, Is Chris Pine's Alleged Girlfriend
Annabelle Wallis and fellow Hollywood star Chris Pine have been in a relationship for over 2 years. However, before Pine became her lover, Wallis was with Gwyneth Paltrow's ex-husband Chris Martin.
Annabelle Wallis and fellow star Chris Pine have been enjoying their love life for more than two years. However, Wallis was previously in another interesting relationship before meeting her current man.
"The Brothers Grimsby" star was known for her packed display of affection with Cold Play's frontman Chris Martin, who was formerly married to star actress and model Gwyneth Paltrow.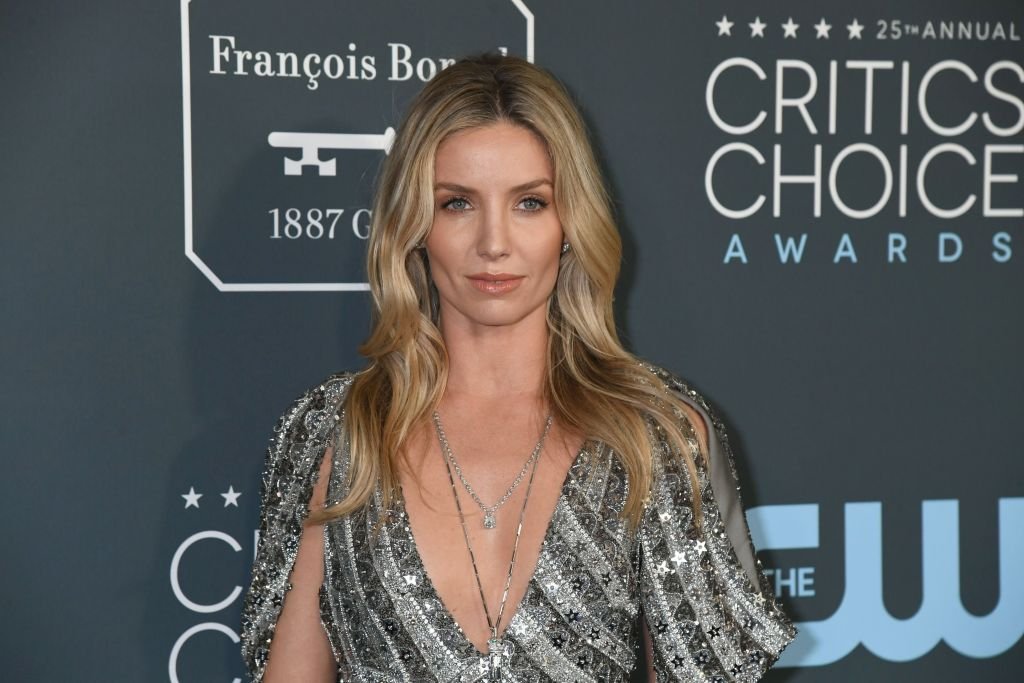 WALLIS' RELATIONSHIP TIMELINE
In 2018, the TV star and Chris Pine were spotted out on a cool evening in London. While this served as a confirmation of their relationship, the couple had already been three months in.
The pair held hands and rocked coordinating looks. Wallis donned a fawn-colored floor-length dress, and her man matched her look in a suit. The pair got romantically involved in April 2018 and kept things slow.
Chris Pine and Annabelle Wallis FINALLY confirm romance rumours https://t.co/issEjidPDb

— Daily Mail Celebrity (@DailyMailCeleb) July 5, 2018
A close source made it known that Pine was consistent in wooing her, while the duo kept things casual. Pine previously dated Samaria Mighty, whose Love Island stint reportedly ended with their relationship.
Wallis' rise in her career saw her gain some famous male fans.
Chris Pine & Annabelle Wallis head to lunch in Hollywood: https://t.co/QefjDaAFDk

— JustJared.com (@JustJared) December 20, 2019
In 2015, Wallis was in a relationship with Martin, and this came around the time he was finalizing his divorce with actress Paltrow. Wallis and Martin caught fans' attention when they were spotted in Paris.
The public display of affection showed the pair were inseparable, as they enjoyed each other's company. Eyewitnesses gave accounts at the time, relaying that the couple looked so in love.
Chris Martin's ex Annabelle Wallis has a new boyfriend - and he's very famous https://t.co/iwiXuGVlEg pic.twitter.com/GxbWjivZMZ

— The Sun (@TheSun) July 5, 2018
FACTS ABOUT WALLIS 
The actress made her debut in "The Tudors," and since then, she has starred in more film projects like "The Man Who Would Be Bond," "The Mummy," and "Peaky Blinders."
Added to her impressive acting career, Wallis speaks English, Portuguese, French, and Spanish. The star is of British descent, but she was able to get familiar with other cultures by growing up in places across Europe.
The 36-year-old movie star has shared that her experience "very much shaped" who she became while she grew up in Portugal. The star had also shared that when she was a teenager, she dreamt of being an anthropologist.
Wallis is quite familiar with the acting world, and it runs in her family. "The Silencing" star's late uncle Richard Harris played Dumbledore in the "Harry Potter" movie series.
A RELATIONSHIP MILESTONE
Early this year, Wallis and Pine were reported to have spent the 2020 pandemic period together. They were spotted grocery shopping, riding bikes, and generally social distancing from other people together. 
Pine revealed in an interview that this year's holiday marked the first time in 40 years that he would not be with his family. However, the "Star Trek" actor was glad he could spend the time with his lover. 
Chris Pine and Annabelle Wallis: A Wrinkle In Time actor and the British-born beauty 'are dating' https://t.co/gjvblwRbxl

— Daily Mail Celebrity (@DailyMailCeleb) April 4, 2018
The actor added that they would not be alone because Wallis' family would also join them. Pine noted that he would love to take the new year as it comes while opening himself to "new rituals."
WALLIS AND CHRIS MARTIN
Wallis' rise in her career saw her gain some famous male fans. Her co-star in "The Mummy," Tom Cruise, reportedly had a crush on her. Russell Crowe was all over her at the movie's Australian premiere, and Guy Ritchie is her close pal.
Annabelle Wallis supports boyfriend Chris Martin during Coldplay performance at Glastonbury https://t.co/adKVks04am pic.twitter.com/lJLLmRs64W

— People (@people) June 27, 2016
However, Wallis reportedly had her eyes on Martin. The lovers were quite expressive about their love for each other. During Ariana Grande's One Love concert, Wallis was there to support her man.
She also did backup vocals in the Coldplay album, "A Head Full of Dreams." Before dating Martin, the actress was with stars like Jared Leto and Model James Rousseau.