Mark Wahlberg Celebrates 12th Marriage Anniversary with Mom of His 4 Kids Rhea Durham in Touching Post
Michael Wahlberg is not one to shy away from celebrating an important day of his life. He blessed his fans with a beautiful photo of himself and his wife accompanied by a sweet tribute.
Michael Wahlberg, 50, celebrates his 12th anniversary with his wife Rhea Durham,43, in a beautiful tribute made on his Instagram. The photo featured the lovely couple standing close to each other facing the camera.
Wahlberg was in dark slacks and a dark blue shirt. He complimented his look with white sneakers and dark sunglasses.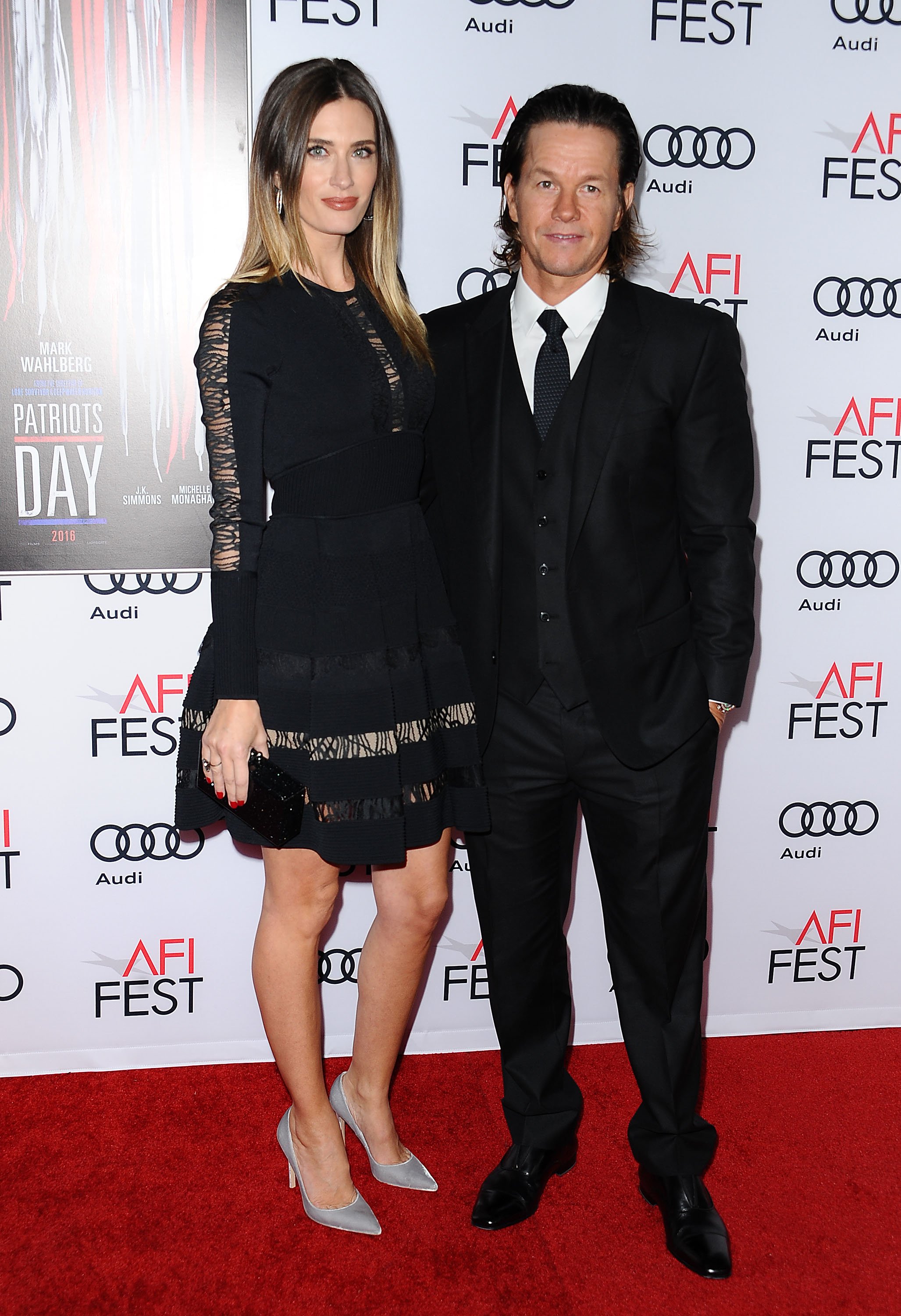 His wife, on the other hand, had on a low-cut black top and a pair of jeans, coupled with a pair of black open heels. Her hair was in a cute bun, and her simple mauve lip wear and hoop earrings made her look all the more gorgeous. 
The photo was accompanied by a short and sweet caption in honor of their 12 years of being together and was accompanied by emojis of love hearts and one of a prayer sign. It simply read:
"Happy Anniversary!"
Though the couple's romance has been termed unconventional, seeing as they started with having kids before a wedding, the two have grown stronger by the day and remain one of Hollywood's most envied couples.
The couple met back in 2001 in New York City and had their first date in a church. After two years of being together, they had their first child, Ella Rae, in 2003. They then welcomed son Michael in 2006 and Brendan in 2008. 
In 2009, the couple finally said "I do" in an intimate and romantic ceremony attended only by close family. The wedding happened at a Catholic church in the heart of Beverly Hills. 
The actor says that he'd rather fail at all else but succeed at being a father to his two daughters and two sons.
One year after their wedding, the couple had their fourth child, Grace. Asked to share his parenting secrets, Wahlberg says that the most important thing is to ensure that you teach your kids how to appreciate things.
He says that besides providing your kids with whatever they may need, it is also essential to give them the tools to be good people and not have a sense of entitlement to prevent them from being grateful for what they have. 
Wahlberg, who had several run-ins with the law, also attributes his change to his wife. He says Durham made him a better man and created a beautiful life for him and their children. He continued:
"You need the right woman in your life and that feeling that you're going to be together for a long time. That's especially important if you're going to have children."
Wahlberg credits the success of his marriage to spending plenty of time together as a couple, saying that all Thursdays are reserved for date nights where they can choose to either see a movie or hang out.
The fitness enthusiasts also share a love for a healthy lifestyle. Working out together helps them stay close as a couple and be in the right mindset to deal with being parents to four children.
Wahlberg says that his wife made him believe in love again after he had his heart broken earlier on. This, he says, is why he would do anything to make his wife happy, such as dress up as a handyman, which his wife enjoys. 
He also shared his newfound respect for women, which he attributes to his wife and two daughters. The actor says that he'd rather fail at all else but succeed at being a father to his two daughters and two sons.