See Ice-T's Daughter & Wife Twinning in Matching Flamingo Print Swimsuits & Sunglasses in New Pics
Ice-T's wife, Coco Austin treated her online followers with photos of herself and her daughter's matching swimsuits. She recently raised some eyebrows for still breastfeeding her five-year-old daughter.
Actress and model Coco Austin has been making headlines since 2002 when she married actor and musician Ice-T. After a decade went by, some people began wondering if and when they would have kids.
It is important to point out that, at the time, Ice-T already had two children – Letesha and Tracy Marrow Jr. – so he probably didn't want more. However, Chanel Nicole was born in November 2015.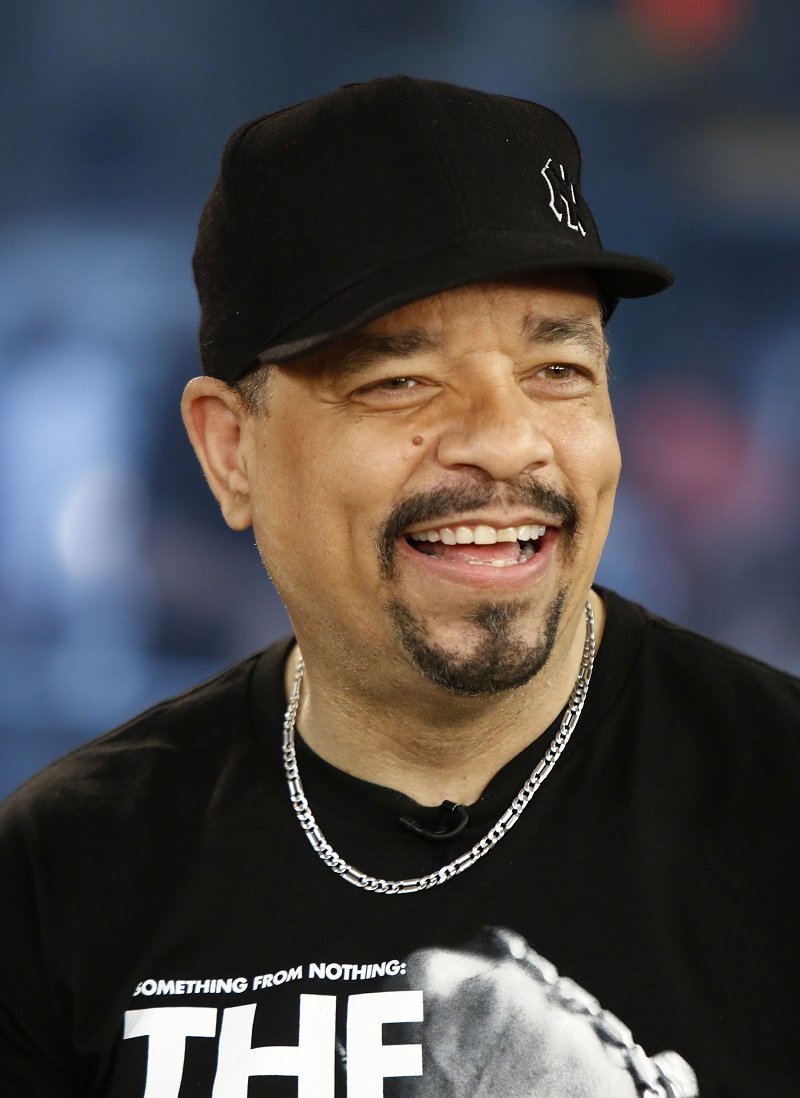 AUSTIN AND CHANEL
Given that Chanel is Austin's only daughter, she naturally likes to do different girly things with her. In June 2017, for example, Austin uploaded a photo of Chanel getting her first pedicure. 
In the picture, 18-month-old Chanel was sitting in the kids' pedicure chair wearing a pink and blue dress while a person painted her toenails pink. The most adorable aspect of the image was how calm the toddler looked.
While it was a cute post, it was not the first time Austin shared photos of her daughter on social media. The proud mother of one has been playing dress-up with Chanel since she was only a baby! 
In May 2016, Austin posted a photo from the beach wearing a cobalt blue polka dot bikini and sunglasses. Chanel, who was only five months old, appeared next to her mom in a ruffled navy-blue version of Austin's swimsuit. 
A few days later, Austin shared more images of her and Chanel's matching outfits. The glamour model opted for a red-and-white striped one-piece bathing suit that featured a deep cleavage. 
Chanel, who was fast asleep, was dressed in a similar two-piece swimsuit and a white hat. The baby's top looked like a bow, making her outfit even more adorable.
"Why take [breastfeeding] away from her?"
MORE MATCHING BATHING SUITS
In June 2016, Austin and her daughter made headlines again after going to the pool in coordinated blue-and-white-striped swimsuits and headbands. 
While Chanel's chest was completely covered, the top of Austin's outfit featured an extended cut down in the middle. Austin admitted that nothing could be better than having a best friend to twin with, in the caption.
Cut to the present. Chanel is five years old already, but Austin is still getting matching clothes for them. On August 2, 2021, the actress uploaded images showing her and Chanel's latest coordinated swimsuits.  
In the images, the mom-and-daughter duo struck different poses at a water park in Scottsdale, Arizona. They put on black one-piece bathing suits that featured bright pink flamingo floats.
The slideshow, which Austin captioned with, "you already know how we roll," proved just how beautiful Chanel and her mom's bond is. Scroll down to see it.
STILL BREASTFEEDING
Austin's post came a few days after raising some eyebrows for revealing that she still breastfeeds her daughter even though Chanel is three months shy of her sixth birthday. Austin explained: 
"Why take that away from her? […] If she doesn't want it, all right, that's where you stop it. But I'm not just going to say no."
Apart from saying that breastfeeding was a bonding time for a mom and their child, Austin confessed that Chanel could eat steak and hamburgers, but she also liked "a little snack" sometimes.
Earlier this year, Ice-T and Austin's fans were quite surprised after seeing a photo of Austin as a teenager. She looked so similar to Chanel that some people believed they could easily pass as twins. What a beautiful family!