Steph Curry Says He Is 'Still in Love' with Wife as They Celebrate Their 10th Anniversary
Stephen and Ayesha Curry commemorated an exceptional milestone by posting photos of their romantic getaway on social media. She once explained why they put each other first, even before their kids.
Ayesha and Stephen Curry's romance is one of a kind, especially because they have stayed together for years even though Steph spends half of the NBA seasons on the road, either leaving home or returning.
Apart from that, their love story is not like the ones in fairytales: when they met as teenagers at a church group in Charlotte, North Carolina, it wasn't love at first sight.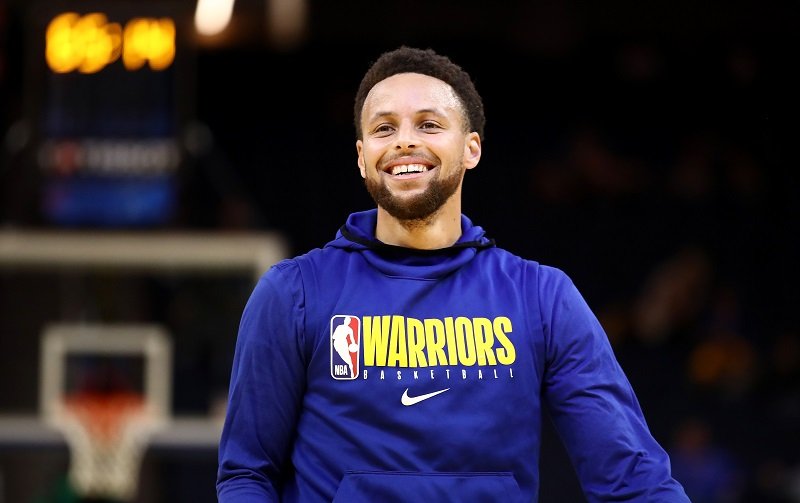 UNEXCEPTIONAL FIRST MEETING
Ayesha once revealed that when they met, Steph was the "cute boy" every girl at church was obsessed with, so she thought he was not the right man for her.
On the other hand, Steph pointed out that he didn't even remember the exact first day he saw his now-wife. He joked that there was no wind blowing in her face or a backlight.
Years went by, and Steph was already making a name for himself playing college basketball for the Davidson Wildcats. In 2008, he led his team to the Elite 8 and was nominated for an ESPY, a ceremony held in Los Angeles. 
Ayesha was already in LA trying to break through as a model and actress, so she and Steph reconnected. The celebrity chef confessed she didn't even know what the ESPYs were as she was not into sports back then.
She was not into athletes, either, as she wrote in a paper for her high school theater class that she didn't like athletes "because they're arrogant." Still, Steph invited her out, but she turned him down.
Ayesha eventually agreed to go on a date with him. She picked him up in her van and went to Hollywood Boulevard. When the date was over, she realized Steph was "funny and silly" – the "absolute opposite" of what she thought. 
In 2011, three years after reconnecting, Steph and Ayesha tied the knot. Nowadays, they are raising three children, daughters Riley and Ryan, and son Canon.
DEALING WITH LURKERS
No matter how much they love each other, being the wife of an NBA star is not always easy, especially because of all the women "lurking" around the athletes. 
In May 2019, Ayesha told Jada Pinkett-Smith in her "Red Table Talk" show that Steph was "nice by nature" and "talkative," just like his mother Sonya (also featured in the episode).
[Ayesha] added it was not a selfish move but their way to assure a strong foundation.
Ayesha added that everything with Steph was "very friendly," so she sometimes "inserted" herself into conversations. After saying that she was already "okay" with it, Ayesha admitted:
"Obviously, you know the devil is a liar, and the ladies will always be lurking, hoping for their moment and waiting […] but for me, I honestly hate it."
SETTING PRIORITIES
Steph and Ayesha made headlines a couple of years ago after revealing they didn't prioritize their kids above each other. It's not like they don't love them – they even got matching tattoos to honor them. 
According to Ayesha, when her relationship with Steph is good, their kids are "happy" and "thriving," so their family life is good. She added it was not a selfish move but their way to assure a strong foundation. Given that Ayesha and Steph are still together, it's fair to say that their strategy works.
10TH ANNIVERSARY
Speaking of their relationship, Ayesha and Steph celebrated their 10th wedding anniversary on August 2, 2021, and they posted adorable photos on social media.
In Steph's case, he shared a slideshow with pictures of himself and his wife during a romantic getaway. They appeared together having drinks at the beach and the plains. For the caption, the Golden State Warriors star wrote: 
"My woman. Never a day goes by I'm not thankful for your presence, your beauty, your spirit! […] Lucky I'm (still) in love with my best friend. To Antares and back…"
Ayesha also uploaded photos of their retreat and confessed in the caption that those ten years together felt like the blink of an eye.
She called Steph her "best friend," "confidant," and "baby daddy," and pointed out that she couldn't wait to see what the next 50 years have in store for them.
Steph and Ayesha were not the only celebrities honoring their anniversary. "Good Morning America" star Robin Roberts and Amber Laigh recently commemorated 16 years together. Love is in the air!