GMA's Robin Roberts & Partner Amber Celebrate 16th Anniversary with Romantic Dinner Date in Photos
"Good Morning America" host Robin Roberts and her partner Amber Laign celebrated 16 wondrous years of being together. Laign marked the occasion with a surprise romantic dinner. Check out the pair's beautiful anniversary date.
Renowned broadcast journalist Robin Roberts is a timeless fixture in the news department of ABC Network. Like her illustrious career, she has been in a loving relationship for a long time. 
Roberts has been together with her partner, Amber Laign, a massage therapist and entrepreneur, for 16 years. Laign gained popularity after she began dating the 60-year-old TV show host in 2005.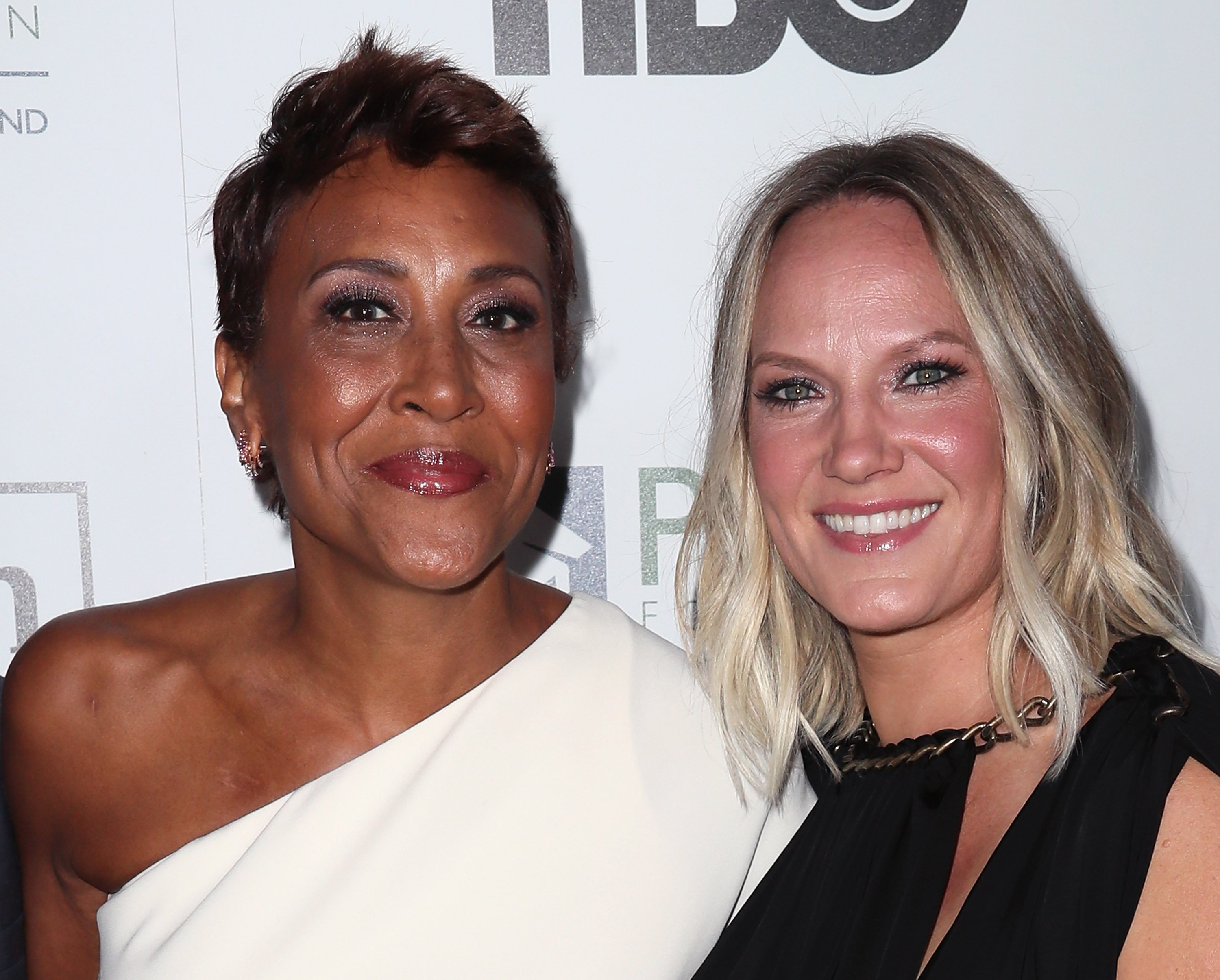 The admirable couple recently celebrated 16 years of love and companionship. Roberts posted four photos on Instagram Story and detailed her partner's surprise romantic dinner. In the first photo, she gushed:
"Amber arranged a special dinner for our sweet 16...told ya she was sweet!"
The photo, taken earlier at the Sub Edge Farm, had a dinner table and two chairs with wooden posts on both sides. Attached above the wooden structures were mood lights and two lighted torches below it. 
Several lush trees, thick patches of plants, and vines added to Roberts and Laighn's rustic dinner aesthetics, including a grilling station and two extra tables set up on each side.
Roberts updated fans with another picture that showed the beauty of the place at night. "Oh what a night to remember," Roberts noted about the dinner set-up with twinkling warm lights above the table.
On the couple's table decorated with flowers in a vase, there were water bottles and a bottle of wine. A pile of burnt charcoal in the grilling area glowed on the side surrounded by large stones.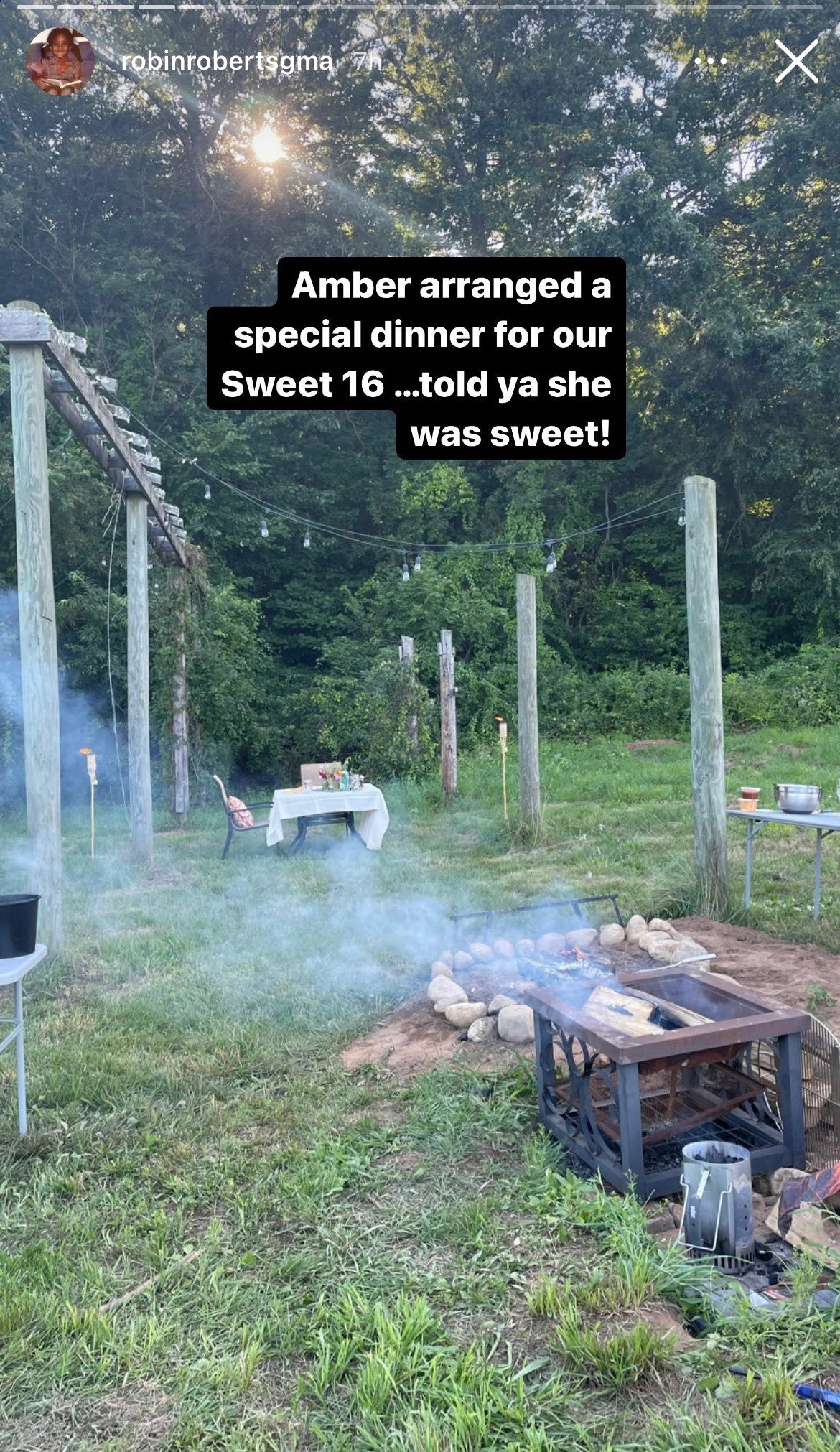 Roberts shared in her third snap a printed full-course menu featuring 16 dishes, including smoked bacon and field lettuce. It also had a variety of desserts, such as toasted cornbread and sweet corn ice cream.
While dating Laign, Roberts came out as a lesbian in 2013 and publicly spoke about her girlfriend. 
In the fourth picture, the veteran TV star shared a group photo with Laign and their two companions, Jason and Alex, who appeared to be the duo who helped Roberts' partner set up a dreamy dinner date.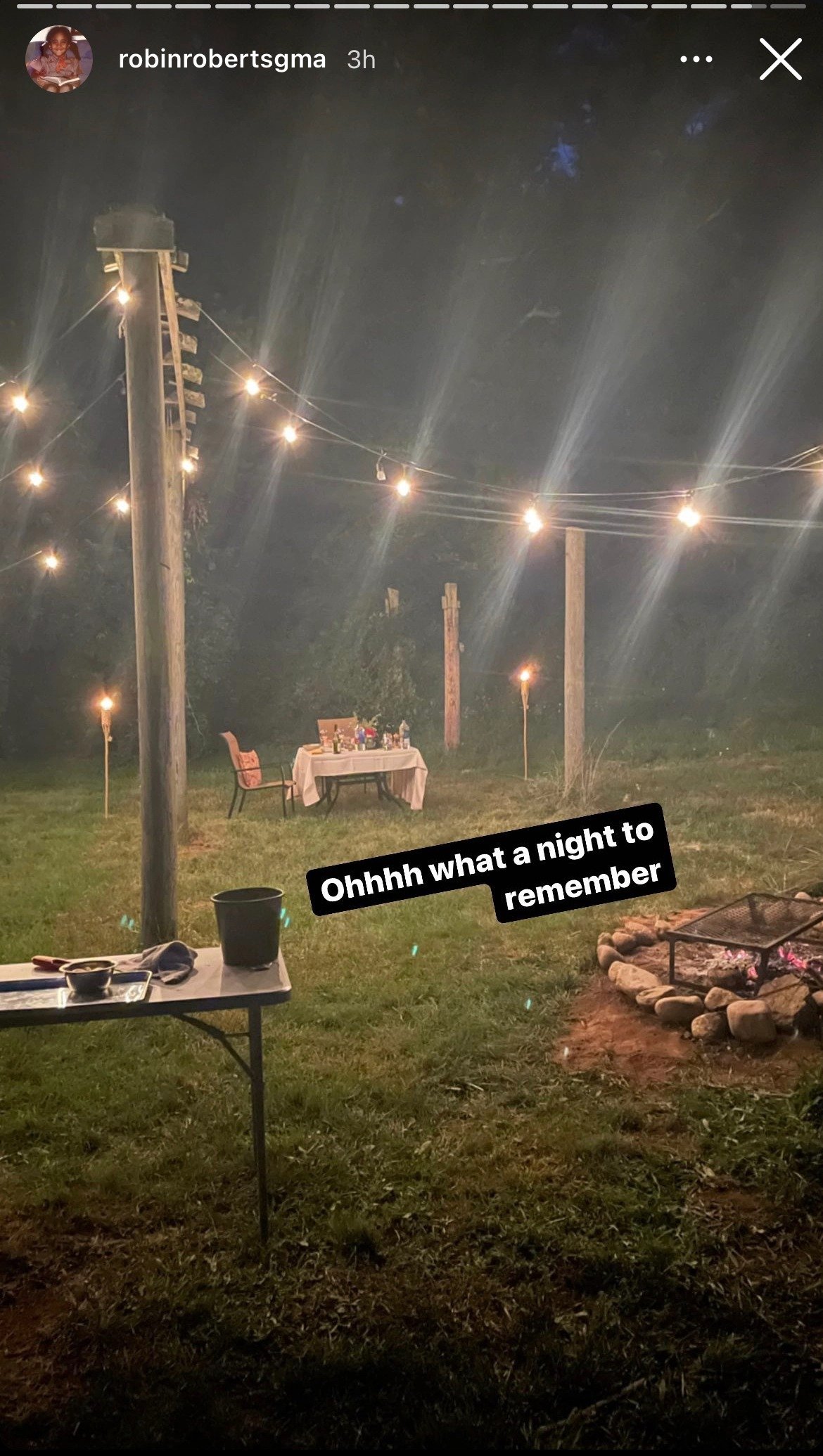 The anniversary dinner date comes after Laign and the acclaimed news anchor shared a sweet duet. Roberts shared a clip on Instagram and noted theit anniversary in the caption.
In the video, Roberts showed off her singing prowess in Vanessa Williams' iconic song "Save The Best For Last." Laign, who smiled during Robert's performance, wrapped her arms around her. 
She expressed her gratitude for having Laign, her "loving light in her life." Several fans sent their warm greeting in the loving video, while others noted them as an incredible duo.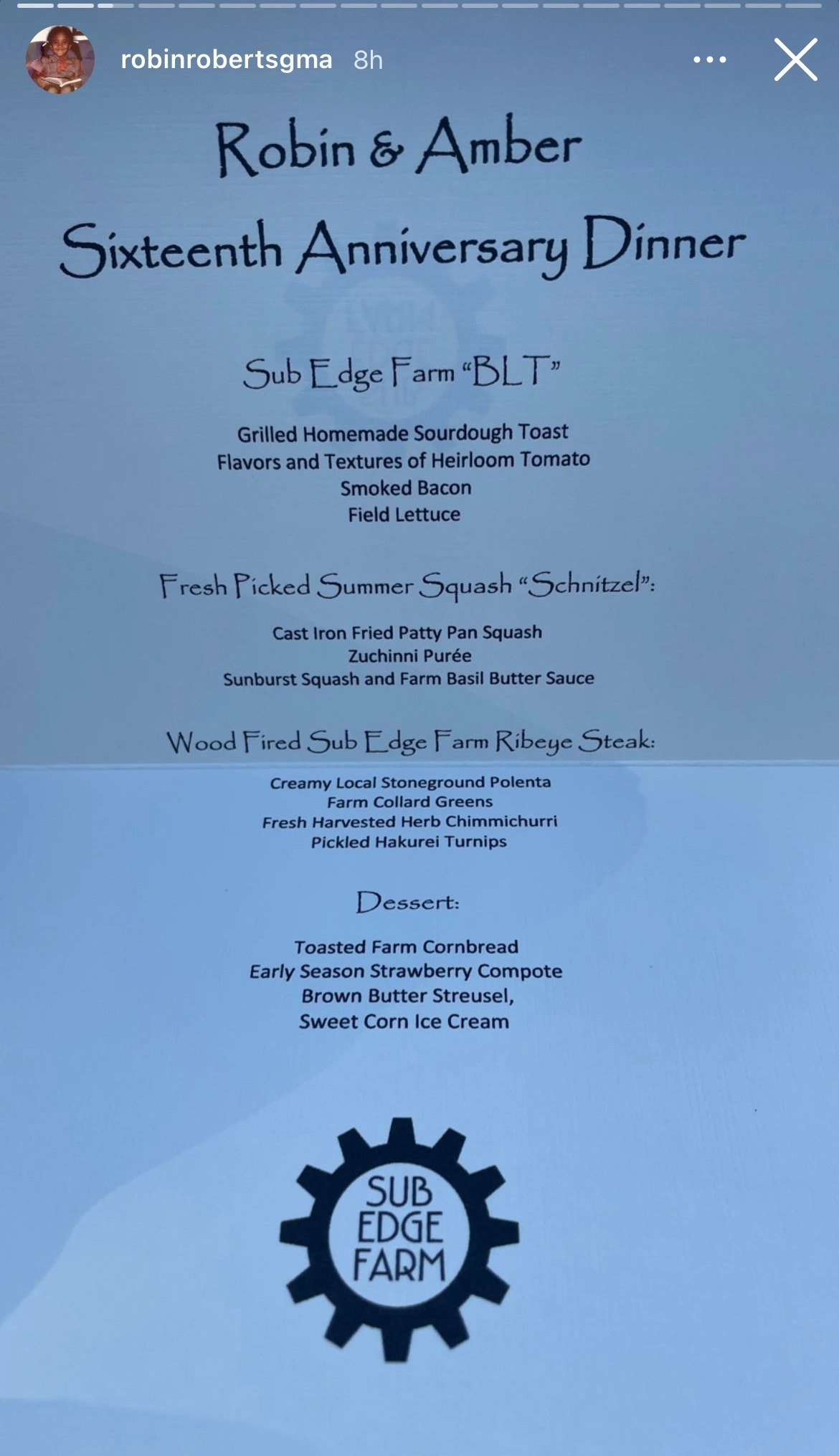 Laign and Roberts have spent much time at home amid the pandemic. Even though they keep things private, they occasionally share a glimpse of their Connecticut home and their adorable dog, Lukas.
Apart from sharing about their dog, the "SportsCentre" star and her longtime partner recently gushed about discovering something beautiful in the spacious backyard of their home. 
Laign shared on her social media feed several photos of bird nests with beautiful eggs inside them. She added that the nests came from a Robin, Songbird, and a Mourning Dove.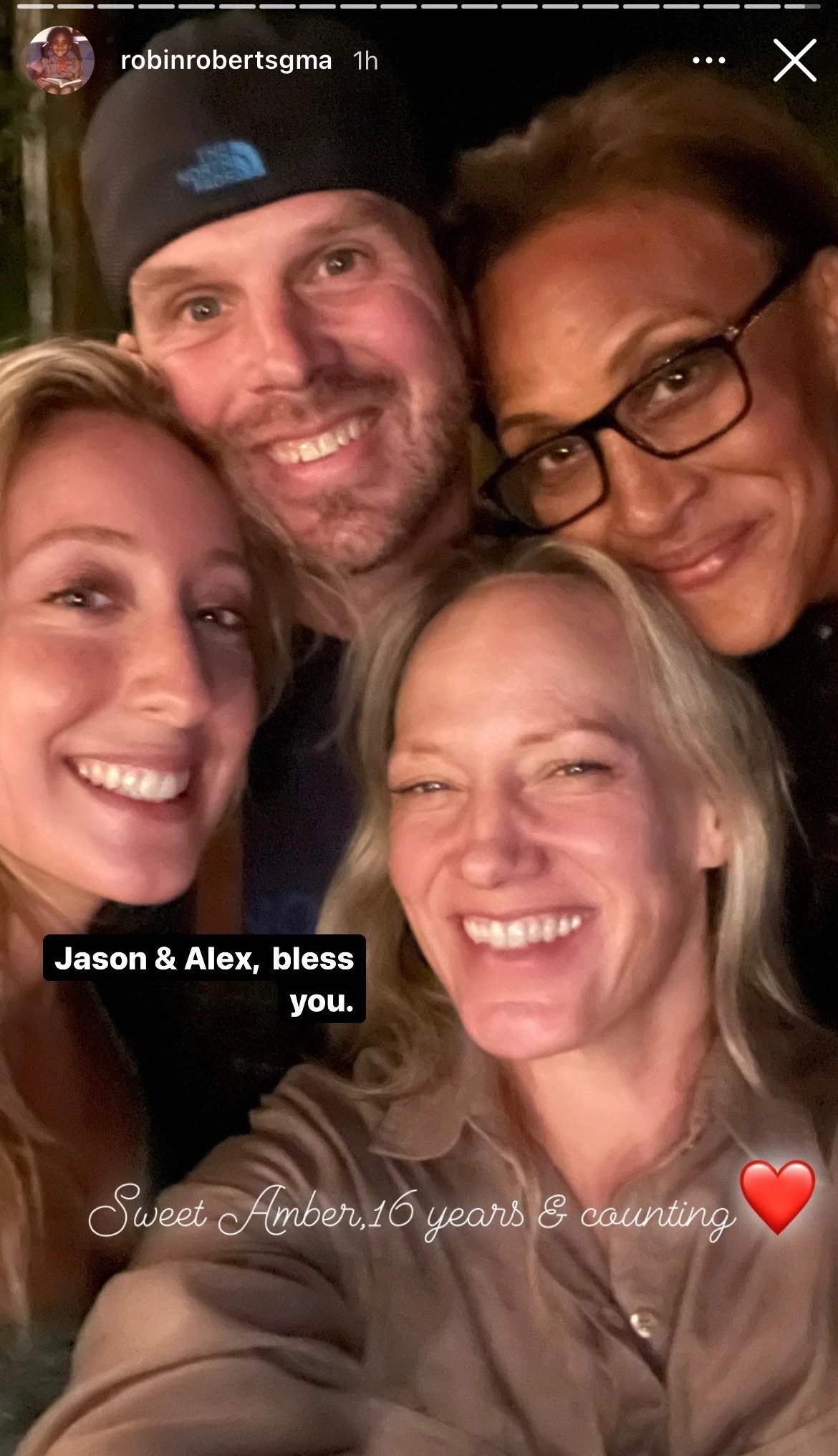 Roberts met Laign through a blind date, which they initially canceled twice. Both had an instant connection when they finally met, engaging in a warm conversation in between sipping cool drinks. 
Their affections to each other grew stronger, and both eventually became a couple. While dating Laign, Roberts came out as a lesbian in 2013 and publicly spoke about her girlfriend.
Although they are often spotted together on red carpets, they usually keep a low profile. According to Roberts, Laign does not like being in the spotlight, but she remains supportive of her TV career.