Look at LL Cool J's Only Grandson Who Is Spitting Image of Him While Posing Near Space Shuttle in New Photos
LL Cool J's daughter Italia recently took to social media to share pictures that captured moments from her son's recent outing to see space shuttles at a museum. The child shares a great physical resemblance to his granddad.
LL Cool J became a grandfather when one of his daughters, Italia Smith, welcomed a son with her husband, Lamar Cardinez.
Then, he became a grandpa for the second time when the same couple, who have been married for four years, welcomed their second child, a daughter.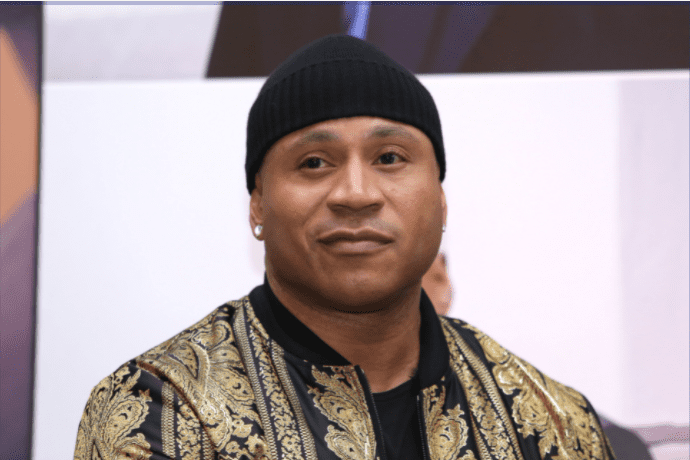 Because Italia chose to pursue a career outside the entertainment industry, she is rarely seen; however, thanks to social media, fans can connect with her whenever she shares posts about her life. It is in this fashion that her fans watch her children grow. 
Italia recently joined her husband and their kids on a trip to the Intrepid Sea, Air and Space Museum. The time they spent there was documented in the pictures the proud mother shared via her Instagram page. 
Most of the shots were focused on their son, who seemed only too enthusiastic to reach out to touch the different vehicles they encountered in the museum. Though frozen in time, his enthusiasm was palpable; there was little doubt who wanted to visit the museum. 
In her caption, Italia revealed that her son was in "his element" while on the "The USS Intrepid." She also added that the space shuttle was his favorite. 
The last picture in the slide is the only one in the series that captured the second child Italia and her husband share. They welcomed the little girl in September 2020. The shot caught her handsome husband carrying both kids in his arms with his back to a large space vessel.
In the comment section, Italia's followers gushed over the photos and revealed that they thought her son was growing fast. Her mother, Simone Smith, was among those who dropped comments; hers declared love for her "future astronaut." 
WHO IS ITALIA SMITH? 
Italia is Cool J's second-oldest child, and as earlier stated, she chose to live a life away from the spotlight. Education oriented, she has a degree in Business Administration from Northeastern University. 
He was charged with criminal trespassing, but the case was later dropped and sealed. 
She currently works as a licensed realtor catering for high-profile clients, including professional athletes and celebrities. Italia became a wife when she and Lamar Cardinez tied the knot in 2017.
The wedding was a lavish event that was held just before Father's Day in 2017. It all went down at the Sparkling Pointe Vineyards and Winery in Long Island, New York. Simone shared some mementos from the wedding via her Instagram page. 
The pictures showed Italia in a Marie Antoinette-inspired dress, but it was not the only outfit she wore. During the reception, she slipped into a pair of sneaker wedges. The entire Smith family was in attendance to show their support. 
NAJEE SMITH
Aside from Italia, Cool J and his longtime wife have three other kids; Najee, Samaria, Nina. Najee is the eldest of all four kids.
He was born after 28 hours of labor and, like Italia, chose a relatively mundane life. He is a professional photographer who has amassed a moderate following on social media.
For the most part, Najee keeps out of the news, but in 2015, he was reportedly arrested for getting into a fight while intoxicated. He was charged with criminal trespassing, but the case was later dropped and sealed. 

SAMARIA SMITH
Samaria inherited her mom's affinity for design, but rather than working on jewelry as Simone does, Samaria focuses on clothes. 
She is a graduate of the Fashion Institute of Technology and is the founder of a self-named denim brand. It was launched in 2019 and had been making waves in the fashion industry.  
NINA SMITH
Nina is LL Cool J and Simone's youngest child. She is also the only one among their four kids who have chosen to pursue a career in showbiz as a musician. 
The talented girl released her first single, "Call me," when she celebrated her 19th birthday, showcasing her great vocal talent. There is little doubt her fans can expect a lot from her in the future.