Kate Hudson's Fans Are Confused after Mistaking Hairy Leg to Be the Actress' in New Snap
Kate Hudson fans hilariously get confused about whose leg is whose in a recent snapshot of herself and her boyfriend. The image, shared by Hudson while on holiday, is one hell of an optical illusion!
Kate Hudson and her boyfriend, Danny Fujikawa, have been spending quality time together on holiday in Europe this summer. The love birds, who have been together since 2016, have been traveling the continent for weeks. 
Hudson has been sharing glimpses into her family's European coast vacation on Instagram, and fans love it. However, one of her most recent posts from the dream-like holiday has many followers raising an eyebrow.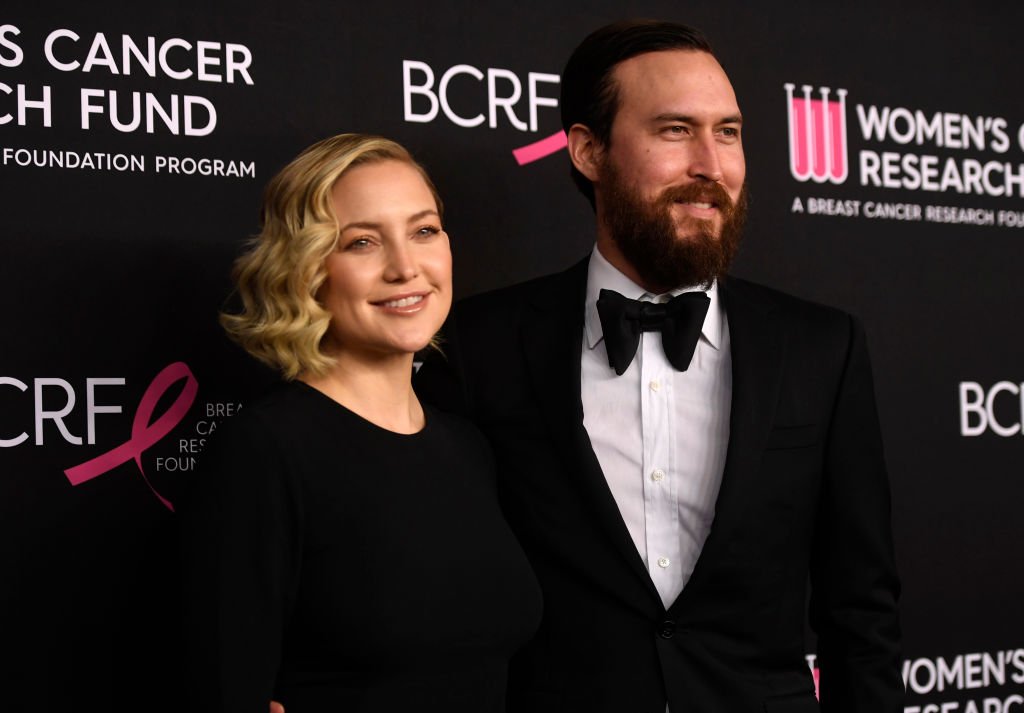 Kate Hudson shows off her loving relationship and some much envied holiday vibes in a recent Instagram post. The actress poses alongside her musician boyfriend with a fresh-faced smile and an enticing drink in hand. 
The couple looks comfortable and happy to be with each other in the special moment captured in the picture. However, one minor detail about the image has fans doing a double-take at the actress's legs. 
Fujikawa sits back in the image with one of his legs crossed over the other. As a result of the angle he sits in, it looks like Fujikawa's bare leg is actually Hudson's, which resulted in a field day in the comment section. 
Hudson's followers pointed out the optical illusion in the image as they realized that the leg was not hers. Plenty of them playfully joked that the hairy limb was uncharacteristic for the actress, making the image more absurd at a glance. 

Others who did not take much notice of the leg situation focused on the couples' good looks. One commenter even raised that their daughter, Rani, got her beauty from her genetically gifted parents. 
The couple welcomed their toddler, Rani Rose, in 2018, just under two years after revealing they were dating. They announced their exciting news through an Instagram video of the gender reveal party for the baby. 

While Rani is Fujuikawa's first child, Hudson has two other children from previous relationships with Chris Robinson and Matt Bellamy. Thankfully, Hudson feels supported by Fujikawa and even gushed about his contribution in an interview:
"It's the first time I feel like I have a real teammate in this. We're able to pick up where the other one has to leave off."
It is possible that Hudson feels this strongly about her boyfriend because of how long they've known each other. Although the pair only started dating five years ago, they had known each other for over fifteen years before that. 
Hudson revealed that Fujikawa is her best friends Erin and Sara Foster's stepbrother, which is why she has known him that long. Fortunately, their family friend history seems to be working perfectly for the duo. 
The actress, who has been married before to ex Chris Robinson, has revealed that she is considering marriage with Fujikawa. She elaborated that the commitment is something that she's learned is important to children. 
Although Hudson is considering marriage with her boyfriend because of her children, there's no doubt that there is love between the couple. There is plenty of evidence of their affinity for one another on Hudson's Instagram. 
The A-lister hilariously joked about adding a steamy element to her workout routine in one of her posts. She revealed she had just learned that having sex burns calories and let us know she'd be trying it out with her man. 
Additionally, there are several pictures of the pair showing PDA on the actress's social media. The couple also regularly present themselves as a blended family and often do things together, making their possible union more viable.