Daisy Fuentes Is Richard Marx's Stunning Wife Who You May Have Seen on 'America's Funniest Home Videos'
Daisy Fuentes is one of the stars who made a name for herself in entertainment with her stint on "America's Funniest Home Videos." These days the star divides her time between career success and marriage to Richard Marx.
Daisy Fuentes gained entertainment prominence in the 90s and early 2000s for her expertise as a host, actress, and fashion enthusiast. Fans may also recollect her time on "America's Funniest Home Videos."
Fuentes, who is now in her fifties, keeps forging ahead with her TV and fashion career. She has also been married for over 5 years to American pop-rock singer Richard Marx.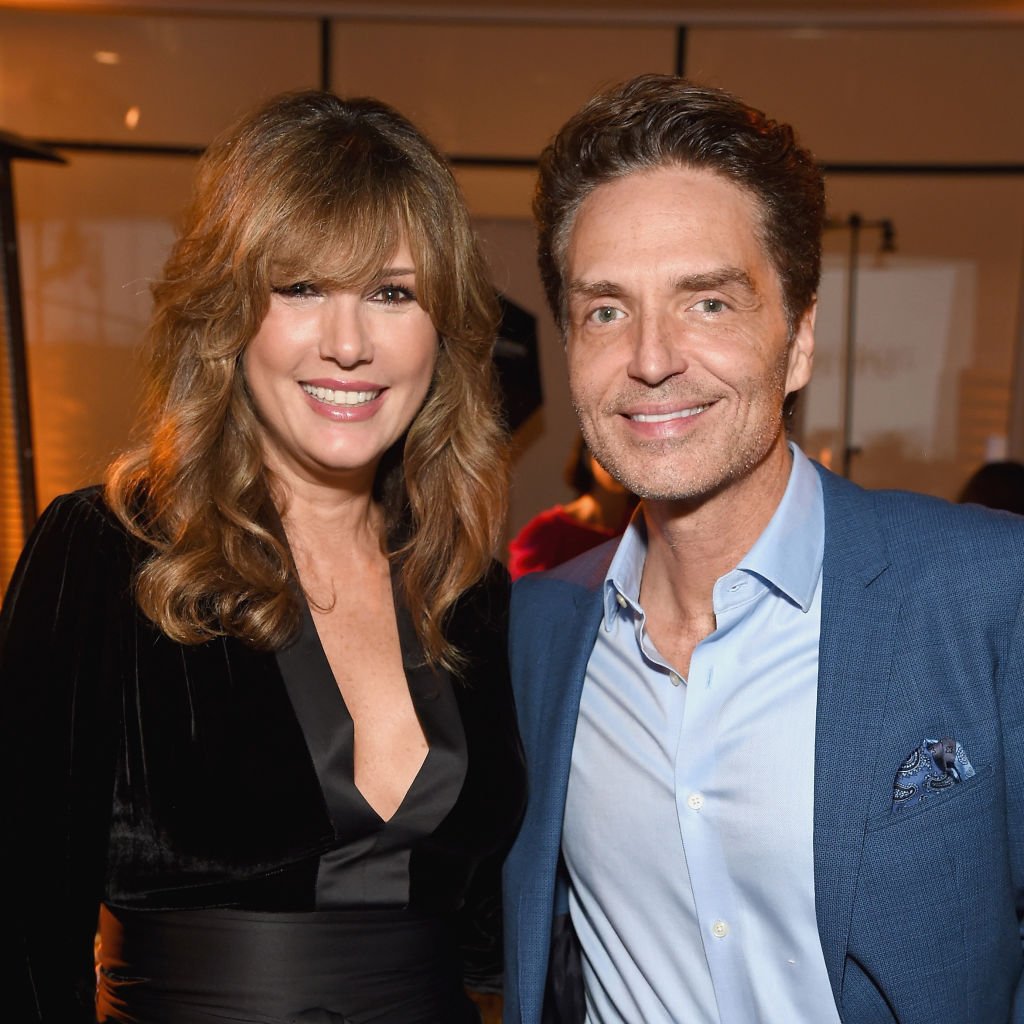 FACTS ABOUT FUENTES
Fuentes graduated with communications from Bergen Community College in New Jersey and launched her showbiz career with weather forecasting. At the time, she worked with WNJU-TV, the Telemundo New York sister station. 
The Cuban-American gained prominence when she became MTV's first Latina VJ. Further credit to her career came when she bagged a worldwide contract as Revlon's first Latina spokesperson.
Two years after walking tying the knot, Marx reveled in the joy of being married to the TV host.
The model also ventured into Hollywood, starring in movies like 1995's "Happily Ever After," "Fairy Tales for Every Child," and "Curdled." Fuentes' appearance in all of these movies was in the '90s, which took her to the peak of her career.
INSIDE HER TV AND FASHION CAREER
Fuentes' TV stint saw her become the host of "America's Funniest Home Videos" from the 1997 to 1998 season. At the time, the star model replaced American stand-up comedian Bob Saget. 
As of 2013, Fuentes hosted a Telemundo kid-based singing competition, "La Voz." In that same year, she celebrated an outstanding ten years of relevance in the fashion industry.
The star made it known that gaining success in fashion was trickier than Hollywood. She explained that it had many elements to it, and finding and keeping customers was a "rare gem."
The Daisy Fuentes brand had a collaboration with Kohl, and at its inception, it was a hobby for Fuentes. There was an idea for the fashion pieces to be displayed at Kohl.
Haim Dabah, the group president of LF USA, mentioned that, in essence, Fuentes' brand followed a more inclusive approach for "the modern woman" rather than a Hispanic brand.
Speaking about how her brand endured trends, Fuentes noted that she owed it to the break in her TV career. She shared that there would have been no time for her fashion line if she had signed up for a full-time TV job.
The 54-year-old actress mentioned that she never went into fashion centered on her celebrity status. She recalled how she was focused on being involved in fashion and striving to be creative with it. 
HER LOVE LIFE WITH RICHARD MARX
The fashion entrepreneur and her singer-husband Marx have been together since 2014. However, they walked down the aisle and said their vows in 2015, making it a pre-Christmas-themed event.
The rom-com style wedding ceremony took place at Aspen in Colorado. The "Should Have Known Better" crooner took to Instagram, announcing their union with the sweetest words.
Fuentes also posted pleasant snaps from the wedding on her Instagram page. In 2014, they flaunted their love, both appearing in Marx's 204 music video for his song, "Beautiful Goodbye."
Two years after the lovebirds tied the knot, Marx reveled in the joy of being married to the TV host. In an interview with CloserWeekly, he shared that it only got better with time. 
Marx gushed over his wife, noting that every day was an opportunity to fall for her more, and he wouldn't have it any other way. Fuentes also mentioned that her man's presence made everything better.