The Queen Praised by Twitter for 'True Class' as Royals Wish Meghan Markle Happy B-Day with Pics & Warm Words
The Royal Family paid tribute to the Duchess of Sussex Meghan Markle as she marks her 40th birthday today, leading to multiple comments from tweeps. 
On August 4, Prince Harry's beloved wife Meghan Markle turned 40 years old. The royal family led her birthday celebrations by posting a sweet message dedicated to her on Twitter. 
In a tweet, the royal family shared three lovely pictures of Meghan Markle. The first snap showed the duchess smiling while posing with Queen Elizabeth at an event.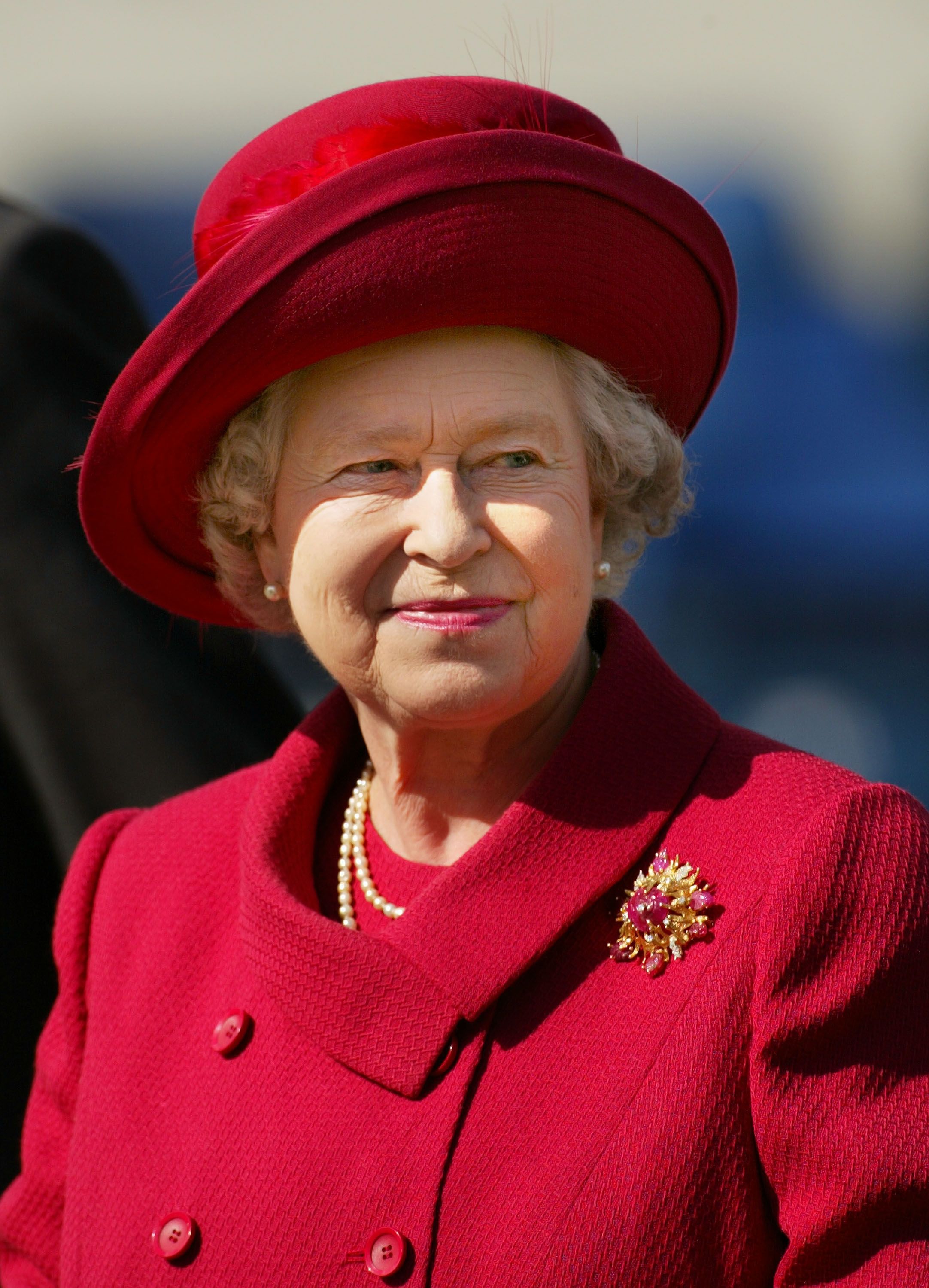 The second photo showed Meghan and Prince Harry posing with their son Archie, while the third snap showed the royal couple smiling and clapping while at an event. In the post's caption, the royal family had nothing but sweet words for Meghan. It read: 
"🎈 Wishing The Duchess of Sussex a very Happy Birthday today!" 
The gesture by the royal family pleased and surprised many tweeps, who expressed their feelings about it. One of them described the gesture as a class act by the royal family. The tweep said: 
"What a class the real royals have..." 
Another tweep shared a similar sentiment and said the gesture from the royal family could be called classy because they wished Meghan a happy birthday despite her throwing the family under the bus while the late Prince Philip was sick.
The fan also accused Meghan of using Prince Philip's funeral for PR. Another fan described the royal family as top class. The fan said they would never wish happy birthday to a narcissistic person trying to damage her in-laws and the British monarchy. 
The gesture only emphasizes the Duke of Sussex's soft spot for his grandma. 
That's what can be called "class" : to wish someone a Happy Birthday who threw the family under the bus when Philip was on his deathbed and who was as despicable as to use his funeral for PR.

— Suzanne Brmptn (@su_brompton) August 4, 2021
The fan also said Meghan was undeserving of the kind words from the royal family and expressed disappointment in Harry and Meghan, who they described as an ungrateful duo. Another tweep wrote: 
"Royal family showing their class."
The gesture from the royal family is proof of how Queen Elizabeth has remained supportive of Harry and Meghan despite their exit from the royal family and critical comments they made towards Buckingham Palace in their infamous interview with Oprah Winfrey and afterward. 
Honestly you are top class because I would never wish a birthday to a narcissist person trying to damage the Institution and her in laws. She doesn't deserve it. Her and him. Absolutly disappointed with the ungrateful duo.

— Lady Ingrid (@LadyIngrid_123) August 4, 2021
In May, royal author Andrew Morton told Express.co.uk that the queen has a special bond with Prince Harry and has gone out of her way to support him. 
One cannot know the truth about Harry and Queen Elizabeth's relationship without going back through the years. After Princess Diana died, the queen's love for her grandsons shone through as she guided Harry and William and helped them cope with their mom's demise. 
Royal sources also said that when Harry went public with Meghan, the queen was very pleased that her grandson had found a woman who would be a positive force in his life. 
What a class the real royals have! I just can't wish a happy birthday to someone who hurt me and/or told lies about me!

— The Cambridges (@loveforcambridg) August 4, 2021
Even after Harry and Meghan announced their royal family exit, Queen Elizabeth and her grandson had lunch following his return to the UK to complete his final royal duty. 
The queen is also taking charge of healing the rift between Harry and Meghan and the royal family, with several actions she has taken pointing to this. 
🎈 Wishing The Duchess of Sussex a very Happy Birthday today! pic.twitter.com/xvrRH4sEwX

— The Royal Family (@RoyalFamily) August 4, 2021
One of such actions is her inviting Harry and Meghan to her Platinum Jubilee, which will take place in 2022. The Platinum Jubilee marks Queen Elizabeth's 70 years of service. 
A source revealed that Harry and Meghan have plans to attend the event though they are uncertain that they will join her at Buckingham Palace's royal balcony. 
Harry also named his second child and first daughter Lilibet Diana Mountbatten-Windsor, a tribute to his mother and grandmother. The gesture only emphasizes the Duke of Sussex's soft spot for his grandma. 
Royal family observers will only hope that their close grandma-grandson bond can lead to a complete settlement of Harry's feud with his family. Only time will tell.