Girl Must Choose Guardian in Court: Rich Dad or Poor Granny Who Raised Her Alone - Story of the Day
A grandmother raises her granddaughter after her daughter dies in a car crash, but years later, the father returns to claim custody.
When Wendy Sullivan was six, her mother passed away in a tragic car crash. Her mother had been a single parent since her father had walked out when she was pregnant with Wendy, so her grandmother, Helen Sullivan, took her.
At first, Wendy was very angry at her grandmother for not being her mom, and at her mom for dying and leaving her alone. It wasn't an easy transition for Wendy and Helen, but over time they made a life for themselves, as a family.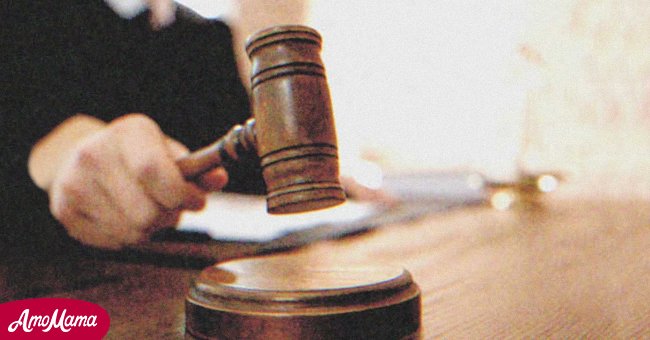 Then, when Wendy was in her senior year in high school, they both had a shock. One day, Helen received a phone call from a man called Devon Freeland and he asked to speak to her deceased daughter.
Helen explained that her daughter had died in a car crash. "But... What about the baby?" the man asked in a shocked voice, "Did the baby die too?"
"No," Helen said calmly, "Wendy wasn't with May. She's fine, in fact, she's just turned 17."
There was silence at the end of the line. "Of course," the man said quietly, "May was six months pregnant when I left her 17 years ago. It's...she's a girl? I have a daughter?"
Helen was stunned. "You are Wendy's father? You're Devon?"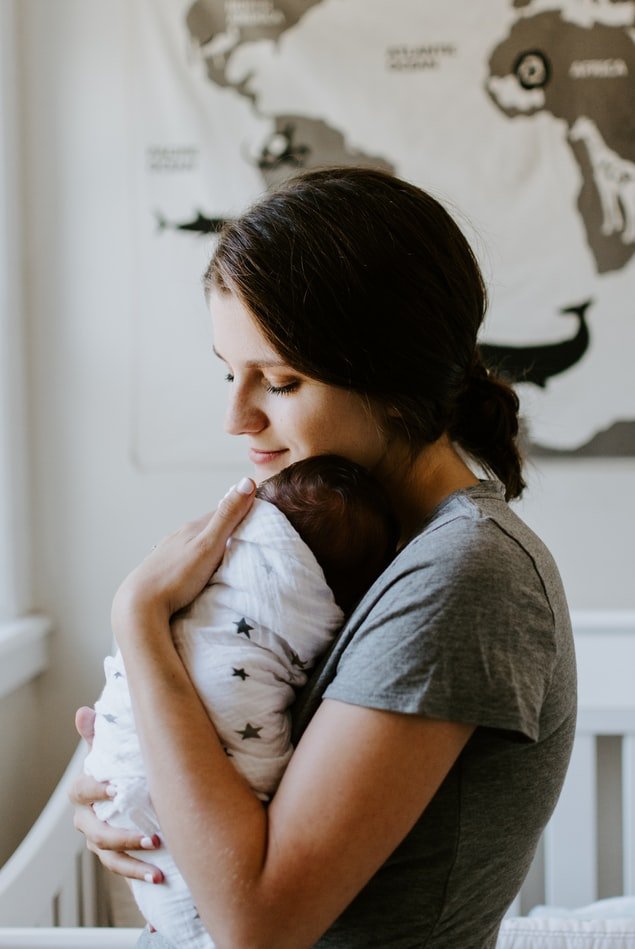 "Yes. I'm so sorry May is dead. I wanted to do right by her and the baby," Devon said, "I was in a bad place for a long time, I had a lot of issues...But now I want to know my child."
"Well, Devon, if you want to get to know Wendy, I certainly won't stand in your way. I'll tell her about you, and ask her if she's willing to see you."
"Thank you," Devon said. "Thank you, Helen, I appreciate that."
So Wendy met her father, and the two started tentatively building a relationship. Wendy started staying at Devon's house for the weekends and going shopping with him.
Devon was a wealthy man and he was eager to shower his daughter with everything he believed she'd been missing: fancy clothes, a new car, weekend getaways to exotic places.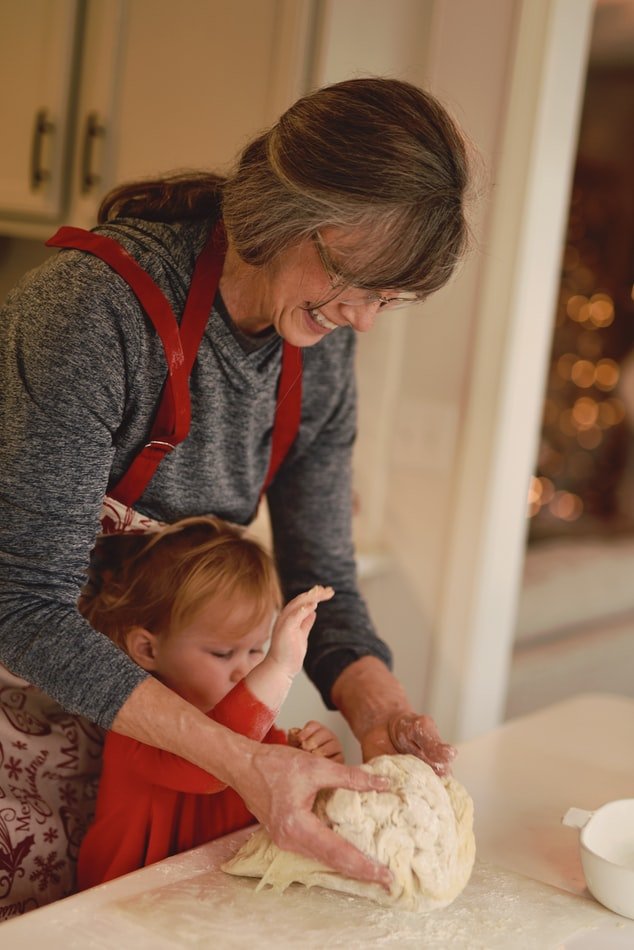 Helen was worried that the sudden flood of material wealth would harm Wendy, but she seemed to take it all in her stride. She seemed to remain the same down-to-earth unspoiled girl Helen had raised. 
Then one day Devon dropped a bombshell. He came over to talk to Helen and he told her he thought Wendy would be happier living with him. "I appreciate what you've done for her, Helen, but honestly? You're too old to be raising a teenager."
"Too old?" gasped Helen. "I'm 71! I'm in perfect health!"
"Oh, of course, you are," said Devon smiling. "You're the perfect grandmother, but Wendy needs an active, young parent. Me."
"You?" asked Helen sharply. "Where were you for the last 17years?"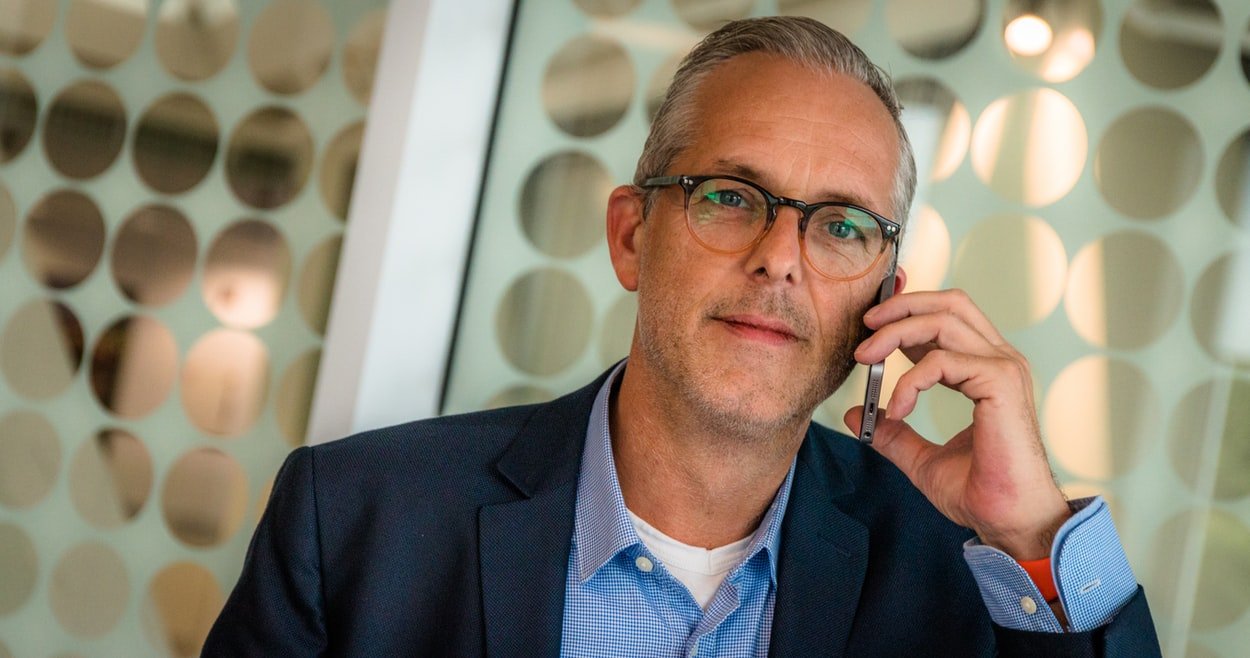 Devon was clearly angered by Helen's reply. "That's beside the point! I'm here now, and I can give Wendy more. My lawyer has already filed a claim for custody, Helen, and he thinks the judge will rule in my favor!"
Helen was devastated. She'd have to dig into the savings she'd been accumulating towards Wendy's education to hire a lawyer if she wanted to keep her granddaughter.
Money can't take the place of love and devotion.
That night, Helen calmly told Wendy that her father was fighting her for custody and that she'd have to think about what she wanted for herself. Helen explained that Wendy's father could give her a lot more, financially.
Wendy was very quiet. "Gran," she said calmly, "I have to think about this, OK?"
Helen's heart fell. She'd expected Wendy to immediately reject Devon, to cling to her. So the luxury and the gifts Devon had been showering on her had made an impact...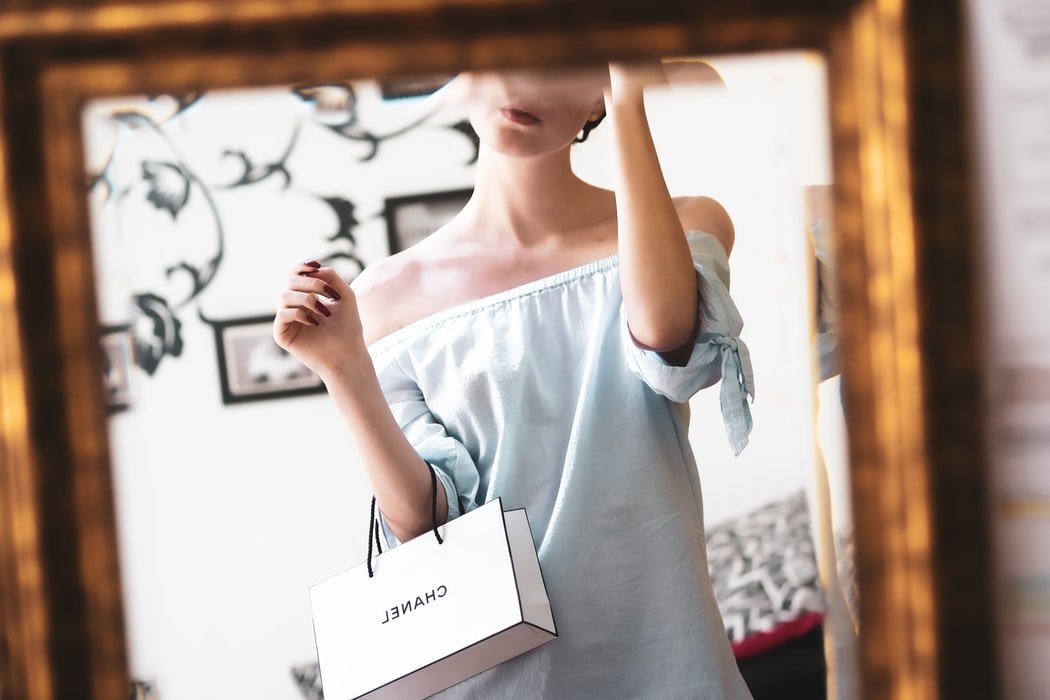 Then they were summoned for a hearing with the Family Court judge assigned their case. Helen was anxious, but she refused to question Wendy about her decision or pressure her in any way. "It's her right to choose," Helen thought, "And I won't take that from her."
At the meeting the judge spoke at length about the custodial rights of parents, then she asked Wendy if she wanted to be with her father. Wendy stood up, looking so much younger than her 17 years, and greeted the judge politely.
"Your honor," she said in a clear, quiet voice, "I lost my mother when I was eleven, and I never knew my father. I was always so curious about him, and it's lovely to have him back in my life. I'd always wanted a dad, and he's kind and funny. I love being with him."
Devon smiled triumphantly while Wendy paused. "But... the thing is, he's not a parent. He lets me do whatever I want, buys me everything I ask for... That's not what a parent does."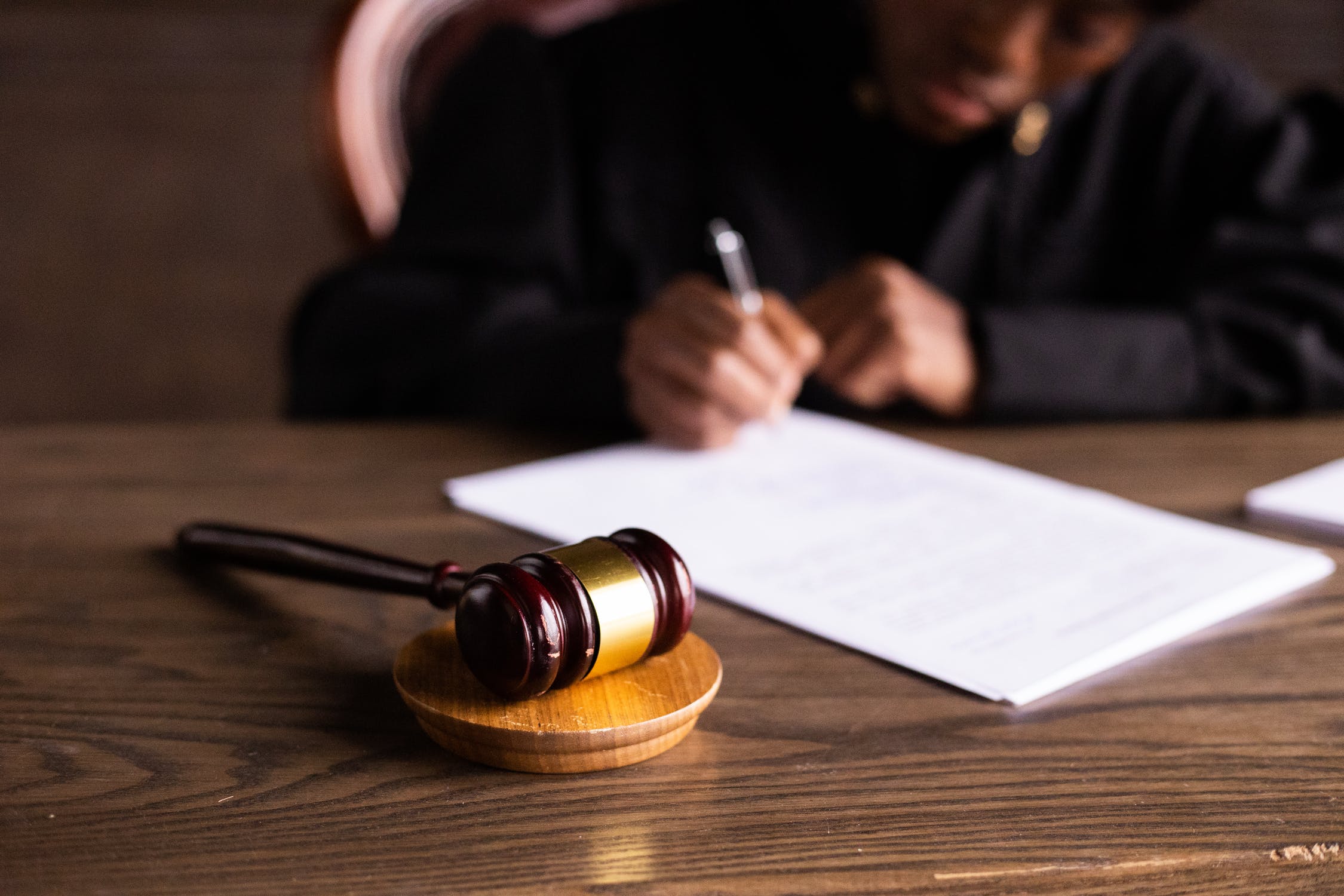 "My grandmother is strict sometimes, and I guess I get pretty angry at her sometimes, but I know she's doing it for my sake. Gran loves me and she wants the best for me. I love her, you see.
"And all those nights when I couldn't sleep and cried for my mom? She was there holding me, crying with me. She was there. And I know she always will be. As much as I like Devon, he can't take gran's place ever."
Wendy turned to Devon. "I want you in my life, Devon, but I don't want to live with you. I want to stay with gran. She's been my mother, my father, and my grandmother, she's everything to me, and she always will be."
The judge ruled in Helen's favor and Devon walked out of the courtroom devastated. Then Helen called out to him. "Devon!"
He turned back confused. "Yes?" he asked.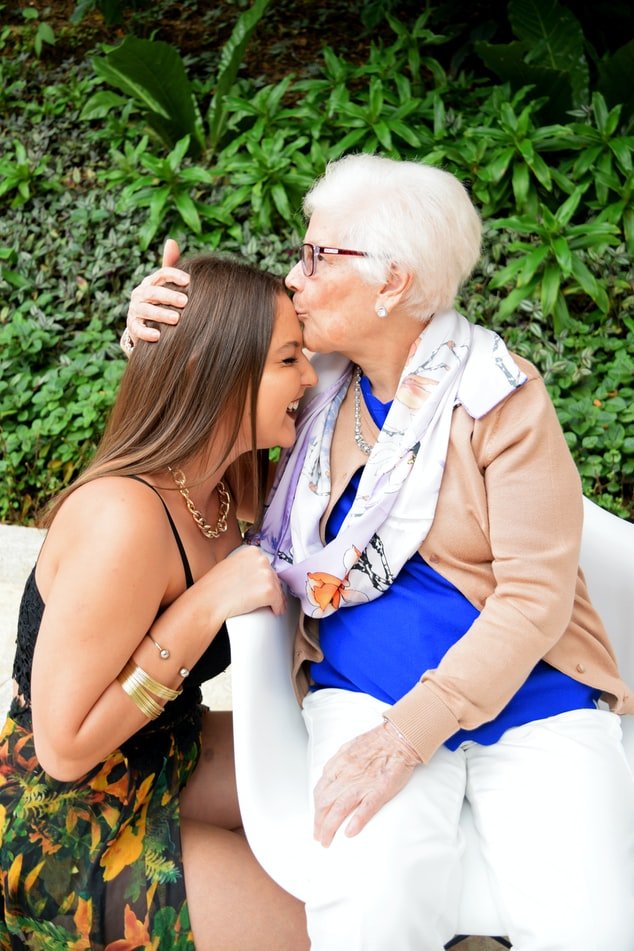 "Look," Helen said quietly, "Wendy wants you in her life, she just doesn't want to live with you, and I think you're good for her too. How about we work out visitation, so you can have holidays and vacation time with her?"
Devon looked at Helen. "Helen, how about we find a way to spend those holidays and vacations together, the three of us, like a real family?"
And they did. It took a while, but Devon and Helen worked out the tension resulting from his bid for custody and became good friends. Wendy was delighted to spend time with her dad, but she still complains that her gran is too strict -- just like any healthy teenager.
What can we learn from this story?
1. Money can't take the place of love and devotion.
2. Age doesn't make a person less capable, only wiser and kinder.
Share this story with your friends. It might brighten their day and inspire them.  
If you enjoyed this story, you might like this one about a bride who makes a terrible discovery on her wedding day.
This account is inspired by our reader's story and written by a professional writer. All names have been changed to protect identities and ensure privacy. Share your story with us, maybe it will change someone's life. If you would like to share your story, please send it to info@amomama.com.