New Details of Christopher Meloni's 'Law & Order: SVU' Exit Are Revealed and Include Unnamed Amount of Money
Christopher Meloni's exit from "Law & Order: SVU" was unexpected, but he's since returned to the "Law & Order" fold with a new show. Lots of money was a factor in his return.
For twelve years, since 1998, Christopher Meloni, 60, played the part of Detective Elliot Stabler on "Law & Order: Special Victims Unit (SVU)." He was forced to retire from his role in May 2011.
The actual reason for his unexpected departure was because his and NBC's contract negotiations broke down. Meloni opened up about returning to NBC in a new interview for the September cover of "Men's Health."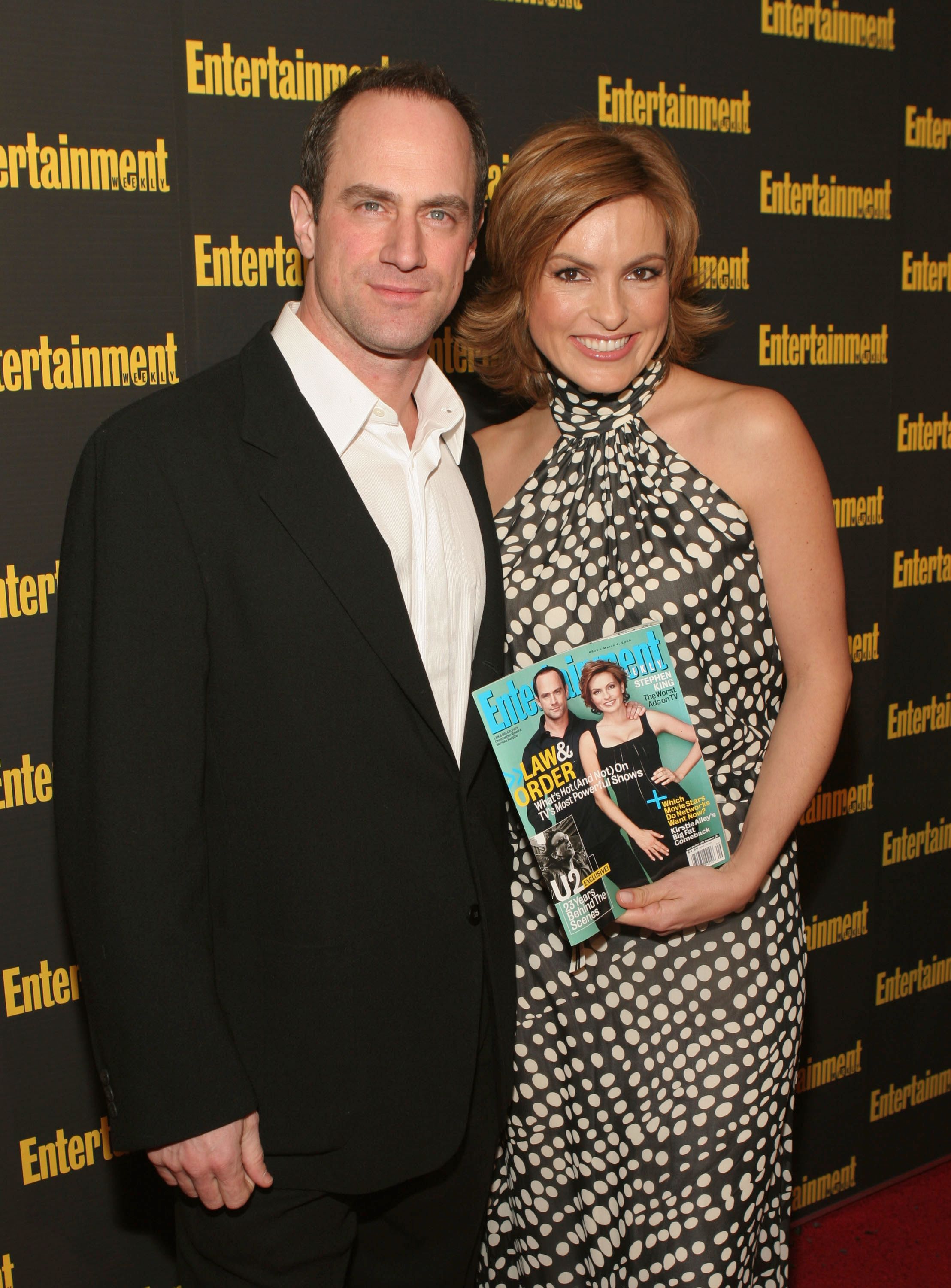 The actor wanted a larger amount of money from the network than what it was willing to pay. He even suggested that instead of starring in 22 episodes, he could appear in 9 or 19.
NBC came back to him with a deal on their terms and demanded his reply the following day, and Meloni didn't appreciate that. The star refused to budge and asked them to give his character an exit.
Meloni explained that he wasn't a showbiz person and was "horrible" at sucking up. Stabler was written off in the season 13 premiere, where he retired from the force after a deadly self-defense shooting in 12's finale.
His departure wasn't bitter towards the network as he looked forward to more adventures. He also shared that he didn't regret leaving after starring on the fan-favorite show for so long.
"TVLine" and "The Hollywood Reporter" reported that the star had left after contract talks between him and NBC broke down. Meloni confirmed in 2017 that he did; indeed leave SVU because of those reasons.
The actor made the revelation while he appeared on "Watch What Happens Live with Andy Cohen." At the time, he, Amy Schumer, and Goldie Hawn were being interviewed about "Snatched."
He broke his fan's hearts the following year when he said he had no plans to return to the show. His longtime onscreen partner, Detective Olivia Benson (Mariska Hargitay), mourned his departure soon afterward.
She said they'd been partners and friends, both on and off-screen, for 12 years and was inspired by his integrity, talent, and commitment to truth daily. The Emmy winner shared her love for him and said he was missed.
After leaving SVU, Meloni spent a few years living in Los Angeles at the base of Runyon Canyon. He even got a role in a Syfy show called "Happy!" that only had two seasons.
His interview was held on the 26th floor of a luxury high-rise Manhattan apartment he purchased with the undisclosed amount of money he was given to return to NBC.
The network enticed him to return in his own spin-off in February 2020, when series creator Dick Wolf called Meloni to Burbank. Stabler would also be avenging his wife's murder by the Mafia.
Wolf explained to the actor that he'd wanted to reunite with him "since the day he left" SVU. In "Law & Order: Organized Crime," Meloni reprises his role as Stabler, now in his mid-50s.
Sorry to completely throw your Wednesday into a tailspin but here are some photos of @Chris_Meloni for the September 2021 cover of @MensHealthMag as shot by @wattsupphoto 🥵 pic.twitter.com/O7cYHgliTX

— Spencer Dukoff (@SpencerDukoff) August 4, 2021
The actor explained how his character was returning to a world he didn't quite understand. Being a white policeman in his 50s meant Stabler discovered he wasn't allowed to do many things.
He would be challenged about many things like how woke he was and how manly he was. "Organized Crime" made its debut in April 2021 and has had a more successful return.
The new series is the twelfth most-watched TV show in the US and the fifth most-watched scripted series. Here's to hoping Meloni gets to reprise his role for many more years!