Model Erica Pelosini Speaks Out after Being Spotted with Princess Eugenie's Husband Jack Brooksbank on Yacht
Jack Brooksbank, Princess Eugenie's husband, recently came under fire for posing with a topless model while his wife stayed home with their baby. The model has spoken on the matter.
Ex-Italian model, Erica Pelosini who was pictured soaking up the sun in the company of Jack Brooksbank, has expressed her regret and says she's embarrassed for taking off her top.
She insists that it was not out of malice, and she only removed the top because it got wet. The telling photos showed the 35-year-old father of one on a yacht with three bikini-clad models.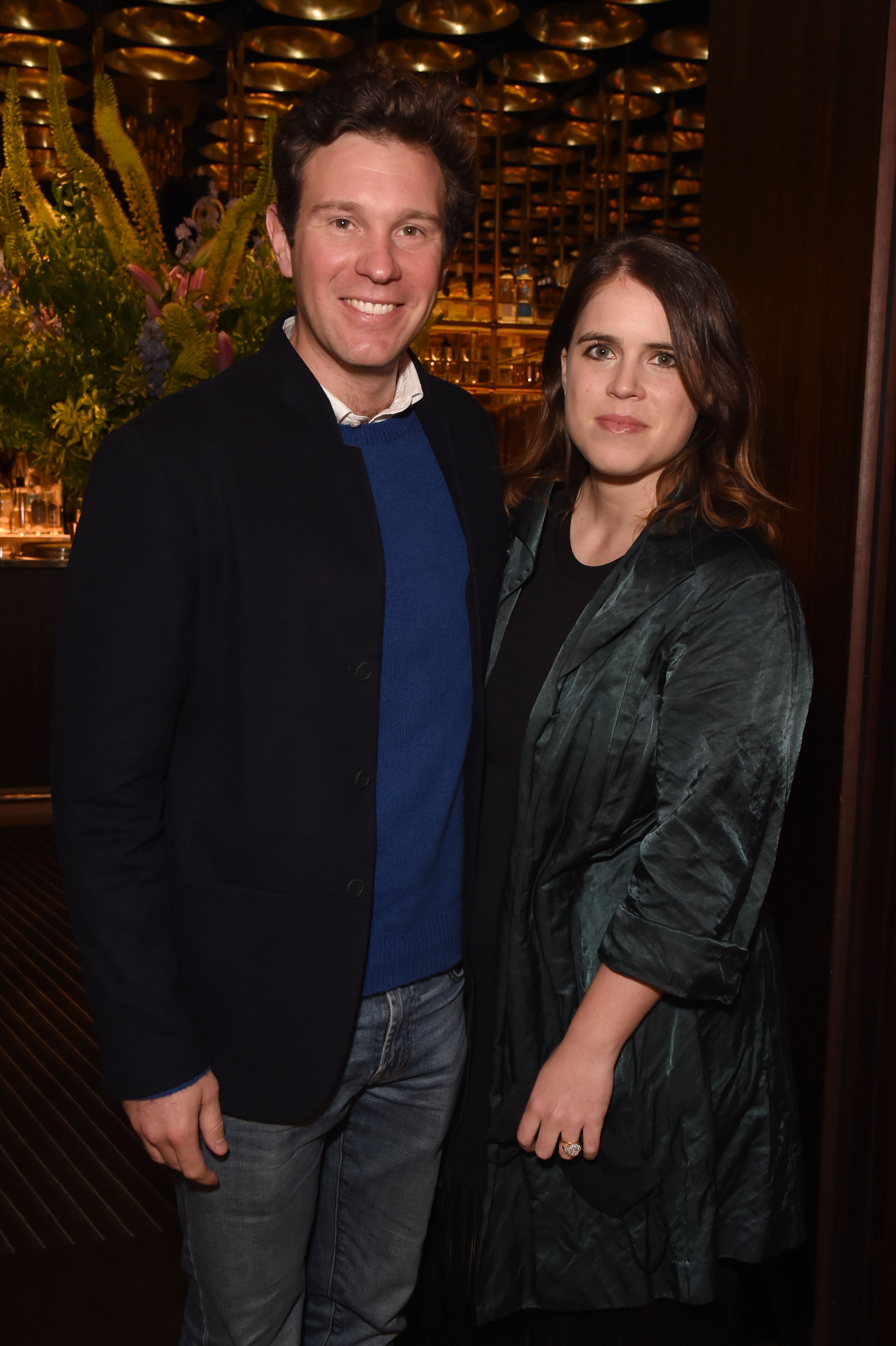 In one of the photos, Brooksbank had his arm wrapped around Pelosini's waist while his other hand held on to a glass of rose. Another featured Brooksbank in a towel with some of the models lying on the deck of the yacht. 
Speaking to MailOnline, Pelosini says she regrets embarrassing Princess Eugenie and Brooksbank like that, adding that she never goes topless but was forced to since it'd gotten wet. 
She says she can imagine how embarrassing it was for Brooksbank and his wife when people saw him surrounded by skimpily dressed women, adding:
 "It wasn't appropriate for me to be topless."
Brooksbank had attended a charity ball on the Mediterranean Island and was representing the Casamigos tequila which he is a brand ambassador for, and which was sponsoring the star-studded Summer Gala. 
Pelosini did not take it lightly that people reacted the way they did following the emerging of the photos. She says that people who referred to her as a bimbo were wrong as she is a hard-working woman.
She adds that she's an established name in the fashion industry through her hard work. The 36-year-old is married to Louis Leeman, a leading shoe designer, and lives in Los Angeles. The couple has been married for the last seven years and has no children.
Pelosini admits that if she were in Eugenie's shoes, she would not be angry if she saw her husband in the company of beautiful women.
Pelosini is a former model who began her modeling career at only 14. She has since worked with top brands such as Tom Ford, Rolls Royce, Harry Winston, Salvatore Ferragamo, and Bulgari.
I don't know about Princess Eugenia, but if my spouse was acting like this on a "work trip" I would have his bags packed and outside when he returned.
Princess Eugenie's husband Jack frolics on boat with glamorous female palshttps://t.co/GCDB5Y3QgJ

— Lady Margaret💞💞 (@MargaretTarkin1) August 2, 2021
Besides Pelosini, other models pictured were fashion ambassador Maria Buccellati. Buccellati is a Cuban-born fashion ambassador but was raised in Florida and is the Brand Developer for the Faith Connexion fashion label, which is based in Paris.
Also with them was the global director for the Casamigos brand, Rachel Zalis, who was in a black bikini. The beauty is the former editor for Glamour Magazine. She now works for Casamigos, a tequila brand owned by George Clooney.
Pelosini admits that if she were in Eugenie's shoes, she would not be angry if she saw her husband in the company of beautiful women. She adds:
"If I had known we were being photographed I would not have gone topless and I would have worn a better outfit. We were just a group of friends enjoying a beautiful Italian summer day."
Following the controversy the photos stirred, Sarah Ferguson, Brooksbank's mother-in-law, took to his side to defend him from the accusations that often accompany such types of images. 
'He was doing his job!': Sarah Ferguson defends 'superhero' son-in-law Jack Brooksbank insisting he is a 'man of integrity' after he was spotted on a boat in Capri with three bikini-clad women
via https://t.co/1EAkejioZW https://t.co/Itz8WZTIRv

— Robert Jobson (@theroyaleditor) August 2, 2021
Ferguson, who was promoting her new book "Her Heart For A Compass" on the "BBC The One Show," said that her son-in-law was a man of integrity, and she considered him a superhero.
She further stated that he was there for work and that the photos were only used to fabricate a story and claimed that it was important to clarify that fact for the sake of Brooksbank's family. 
Brooksbank and Eugenie, who first met in 2010, got married in 2018 and welcomed their son, August, earlier this year.