Princess Eugenie's Spouse Reportedly Photographed with 3 Women on Boat — Royal Fans Respond
Images have surfaced of Princess Eugenie's husband, Jack Brooksbank, on a boat with three women and his wife nowhere in sight. Royal fans have shared their thoughts on the matter.
During a holiday in Italy, Jack Brooksbank, 35, was reportedly seen alone on a boat tour with three women. "The Sun" took images of the married man during a weekend break in the Med.
The women were identified as Rachel Zalis, Erica Pelosini, and Maria Buccellati. In one of the photos, the European brand director of Casamigos Tequila had his arm around Buccellati.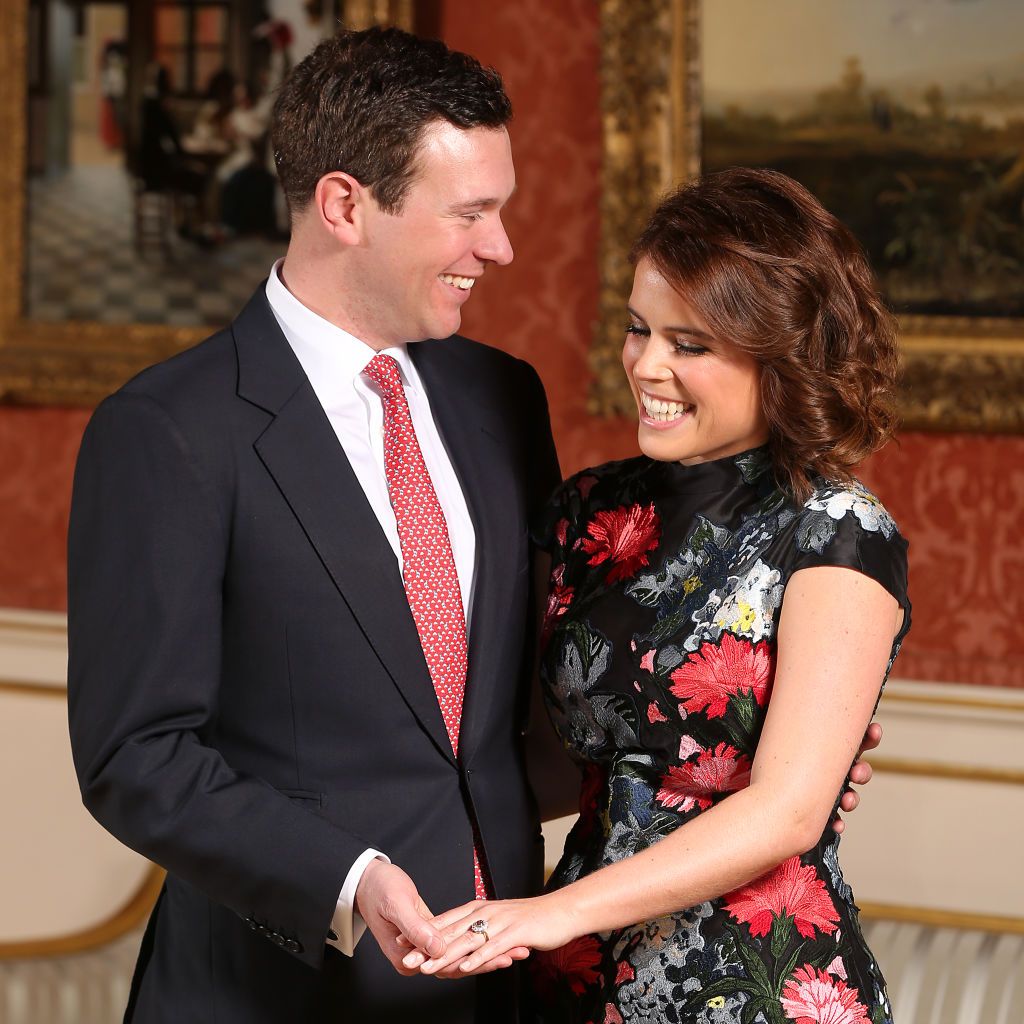 The woman is a model-turned-fashion ambassador, and she wore an orange swimsuit while she posed with Princess Eugenie's husband. Buccellati even shared another Instagram image of her posing with Brooksbank.
He wore shorts and a t-shirt as they stood aboard the 26ft Gozo boat in the post. The publication claimed the royals ended up stripping down to his shorts and dived into the Tyrrhenian Sea.
He looked quite happy as he held onto a foam swimming noodle with topless model Pelosini, as per "The Sun." When the pair got back on board the deck, Brooksbank was snapped with a towel wrapped around his waist.
His third companion, Zalis, is an ex-magazine editor and Casamigos's global director. Eugenie's husband was also seen chatting to the captain, reading a book, and drinking wine during the Friday afternoon excursion.
The following day, Brooksbank attended an invitation-only Unicef Summer Gala charity ball. The event was sponsored by George Clooney's Casamigos, while a source explained where Eugenie was.
The close insider told "The Mail on Sunday" that Eugenie didn't join her husband on the Capri trip because he was "there to work at the ball." She stayed home in Windsor after their son, August, 5-months-old.
Princess Eugenie and her husband jack are the new fall guys 💀💀
Bad story comes out about prince Charles and Camilla, pictures of jacks alleged cheating scandal is in the papers. This was supposed to be Harry and Meghan's life. They WON! pic.twitter.com/fLJsnelmIc

— Alexis 😊 (@ArchewellBaby) August 1, 2021
The couple's son, their first child together, was born on February 9, 2021, at The Portland Hospital. August was born at 8.55 a.m. local time in London, weighing 8 pounds, 1 ounce with his father present.
Little August was the monarch's 9th great-grandchild at birth, according to Buckingham Palace. Besides her own pregnancy, Eugenie had a famous friend who announced her pregnancy during the month she gave birth in. 
Poor Princess Eugenie, ladies we can all remember how we felt after giving birth, to be honest not great, and to see your husband with his arm around women in a swimsuit, what can i say. pic.twitter.com/xpfA6S2gXu

— diana j (@dianaj00023438) August 1, 2021
The royal and musician Ellie Goulding are so close that the singer confided in her first. During a March 2021 interview with "The Telegraph," Goulding said she shared her pregnancy news with her royal friend.
The singer had kept her pregnancy a secret from the public for the first 30 weeks. Eugenie married Brooksbank in October 2018, and they live in Prince Harry and his wife Meghan's former home, Frogmore Cottage.
Get rid of him. Betrayal

— Maeve Pilcher Pottermore (@MaevePilcher) August 1, 2021
The pair had been dating for seven years when they got engaged. They met in 2010 while skiing in the Swiss resort town of Verbier, in Switzerland, where Eugenie's divorced parents own a home.
After the 2010 trip, the duo continued dating long-distance when the royal moved to New York briefly for work. In a previous "BBC" interview, Eugenie revealed that she was 20 and Brooksbank was 24 when they fell in love.
Nothing surprises me anymore. #JackBrooksbank I thought you were decent. Disgusting! Not a smart thing to do to cheat on #PrinceAndrews daughter. 😳
Princess Eugenie's husband Jack frolics on boat with glamorous female pals https://t.co/ekcrnHcvWY

— Duchess of York (@Oceanicbaby1) August 2, 2021
She said what attracted them to each other was that they had the same drive in life. After they got engaged, Brooksbank started becoming a regular at royal events.
Someone else thought Eugenie and her husband were the new fall guys…
Last summer, he was at the Royal Ascot, and he's also attended the annual Chelsea Flower Show in the past as well. Royal fans were quick to share their views on the images of Brooksbank.
One person claiming that they would've kicked their spouse out of their home if they saw them behaving the way Brooksbank did on a "work trip." Another fan also had a similar outlook.
The fan revealed how nothing surprised them anymore; after tagging the brand director in a hashtag, the fan lamented how they'd thought Eugenie's husband was a decent person, adding:
"Disgusting! Not a smart thing to do to cheat on #PrinceAndrews daughter."
I don't know about Princess Eugenia, but if my spouse was acting like this on a "work trip" I would have his bags packed and outside when he returned.
Princess Eugenie's husband Jack frolics on boat with glamorous female palshttps://t.co/GCDB5Y3QgJ

— Lady Margaret💞💞 (@MargaretTarkin1) August 2, 2021
In response to an image by "The Sun" of Brooksbank with one of his female friends during the boating trip, one fan urged Eugenie to get rid of the brand director as his behavior was equal to a betrayal.
Another fan asked other women if they could recall not feeling great after giving birth then seeing one's husband with their arm around a bunch of women in swimsuits. The post included the photo of Brooksbank and Buccellati.
Someone else thought Eugenie and her husband were the new fall guys after a bad story about Prince Charles and his wife, Duchess Camilla, came out. The fan alleged that reports hinted that Brooksbank was cheating.