Check Out behind-the-Scenes Snaps of Prince Harry & Meghan Markle's Everyday Life in Their California Home
Following their exit as working senior royals of the British Monarchy, the Duke and Duchess of Sussex acquired a luxury apartment worth millions of dollars. Find out more about the everyday lives of the couple in their new California home.
Prince Harry and his beautiful wife, Meghan Markle, appear to be living life to the fullest since their decision to call it quits on their responsibilities as Senior Royals of the British Monarchy.
The decision was reached after conversations between the Royal family matriarch and Prince Harry and was confirmed earlier this year by Buckingham Palace. After the Duke and Duchess' final engagement as working royals, they bought a home in Montecito, California.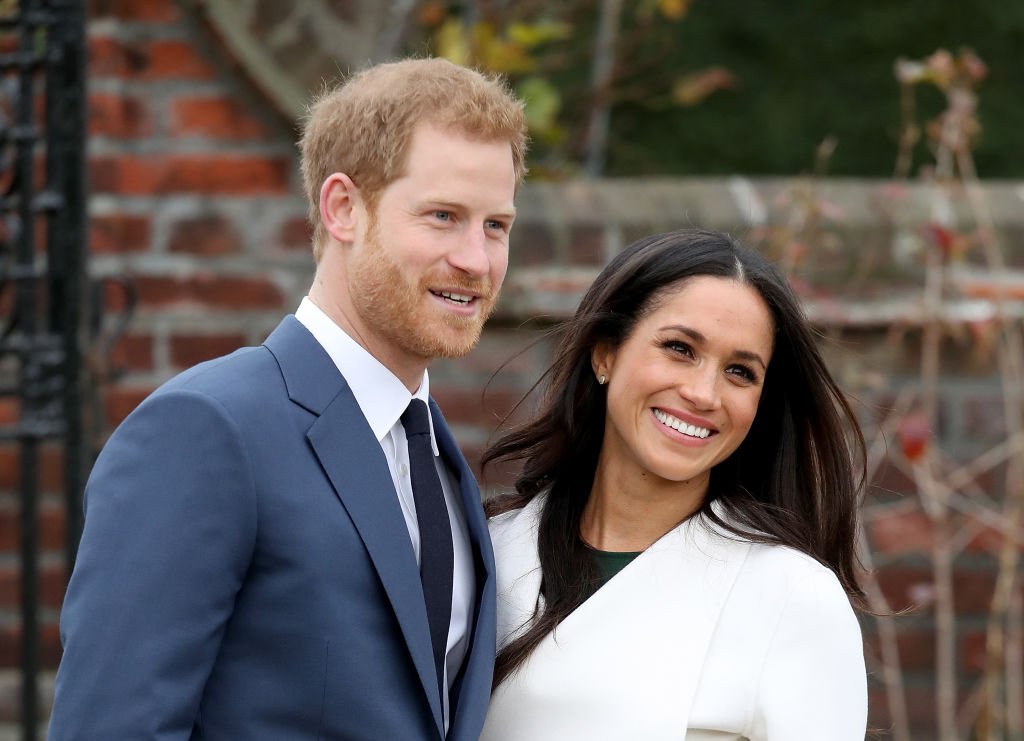 LIVES IN THEIR APARTMENT 
Videos and pictures have captured the Duke and Duchess of Sussex living and enjoying various activities in their new California home. Let's take a glimpse at the everyday lives of Prince Harry and Meghan Markle at their home.
One of the stunning snapshots shared of their home featured the mother of two wearing a simple white outfit, sitting by a table. Markle smiled from ear to ear while she enjoyed the view from her laptop, placed on a pile of books.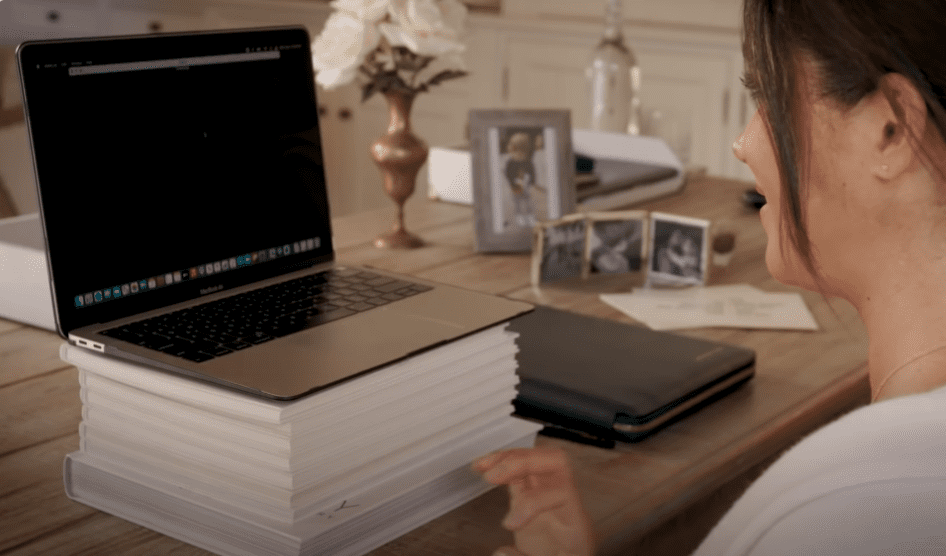 In an up-close glance of the image, albeit blurry, framed pictures of her little son, Archie was placed on the table. The big apartment had a serene look, with green plants adding a touch of elegance.
In the image, Prince Harry could be spotted through the window, in a gray short-sleeved t-shirt, and looking dapper in a pair of dark glasses. The Duke of Sussex appeared to be busy while he stood in front of a gigantic green tree.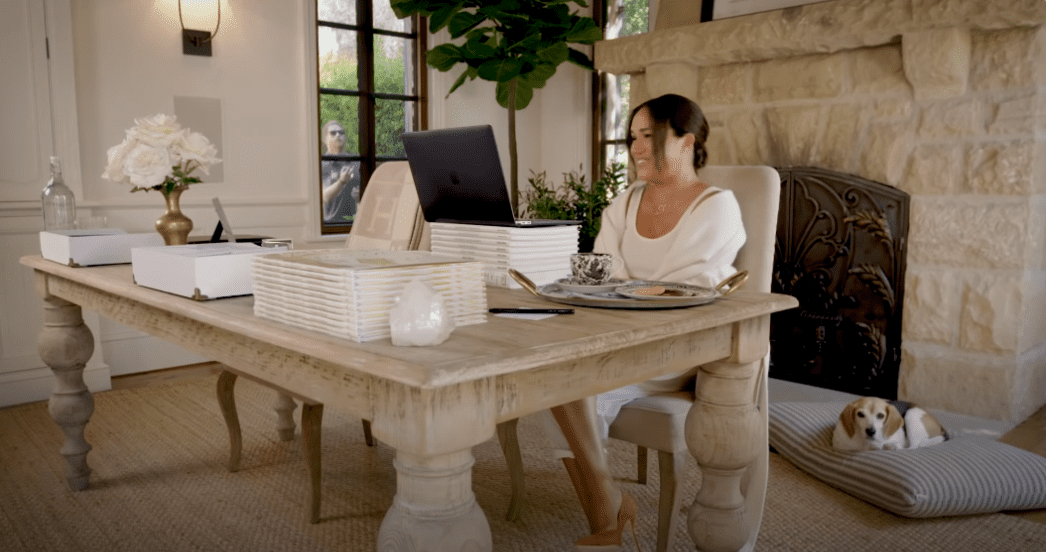 Another snapshot saw the husband and wife posing side by side with each other. Markle exhuded elegance in a white t-shirt with the inscription "raising the future," paired with a pair of black plants.
The Duchess of Sussex rocked black hair and beamed with joy, showcasing her white dental structure. On the other hand, the father of the two was clad in a gray t-shirt and smiled endearingly, looking away from the camera.
In another picture, the Prince and his wife appeared in their son's chicken coop, located on their property. Markle held what seemed like eggs in a basket while her husband paid close attention to a third party.
A screenshot taken from a video of Markle giving a message to a contestant on AGT saw the Duchess donning a plain brown long-sleeved shirt and black leather pants. Markle rocked brown hair, sported light makeup, and sat confidently on a sofa.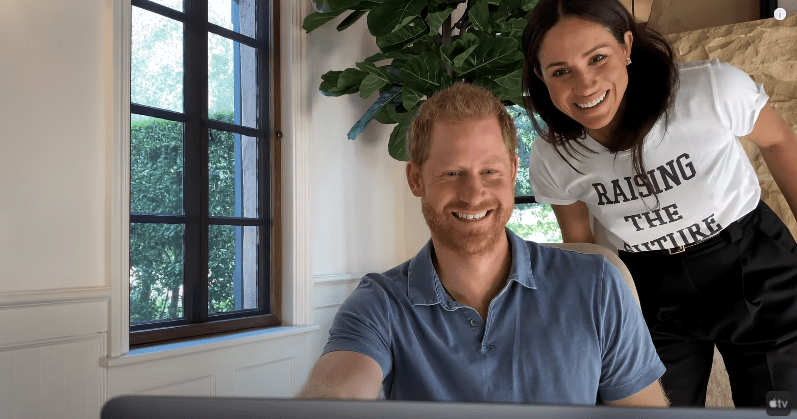 The Duke and Duchess of Sussex do not only share glimpses of work-life with their fans, but they also share memorable moments from their marriage and family life on social media.
One time, Markle, Prince Harry, and their son, Archie, wished their lovers a happy holiday with a picture of the trio at Archie's playhouse. 
THE MAGNIFICENT CALIFORNIA HOME
Recently, supporters of the British citizens enjoyed a new glimpse of the couple's luxury apartment in a video Markle did to promote her charity initiative on her 40th birthday celebration on August 4.
The video showcased swift moments when the camera captured framed pictures of Markle's loved ones, her little dog named "Guy," resting on a dog bed. Markle could also be seen wearing two Logan Hollowell zodiac necklaces in honor of her son's birthday on May 6.
Markle and Prince Harry purchased their luxury California apartment for a whopping $14.65 million. The house comprises nine bedrooms, sixteen bathrooms, an elevator, a family room, a library, a gym, a spa, a wine cellar, a massage room, and so much more. 
The owner's bedroom describes a masterpiece, as it contains various structures like a fireplace, a chandelier, a television, and a balcony. The home advisor revealed that the lavish bathroom attached to the bedroom has some of the structures above.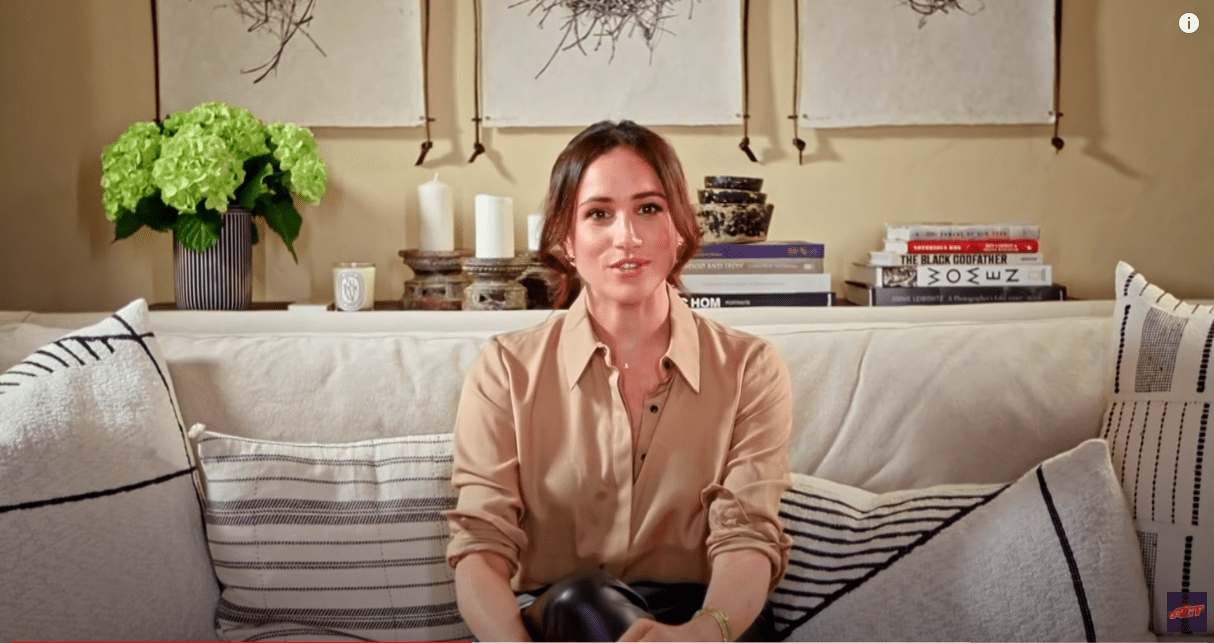 Markle and Prince Harry recently welcomed their second child, daughter, Lilibet, and would be making more long-lasting memories in their lavish apartment.