Alison Pill Chose to Get Married in an Unusual Yellow Dress — Inside Her Personal Life
When Alison Pill got married a few years ago, it had just been months after she and her fiancé announced their engagement. She didn't get married in a typical white dress, though.
On May 23, 2015, Allison Pill took to social media to share a group photo from her weekend bachelorette party. In the image, the actress was seen smiling as she posed with some friends at a restaurant.
Then it was revealed that she and fiancé Joshua Leonard had gotten married the following day on a Sunday. The HBO actress and her man tied the knot just four months after they announced their engagement.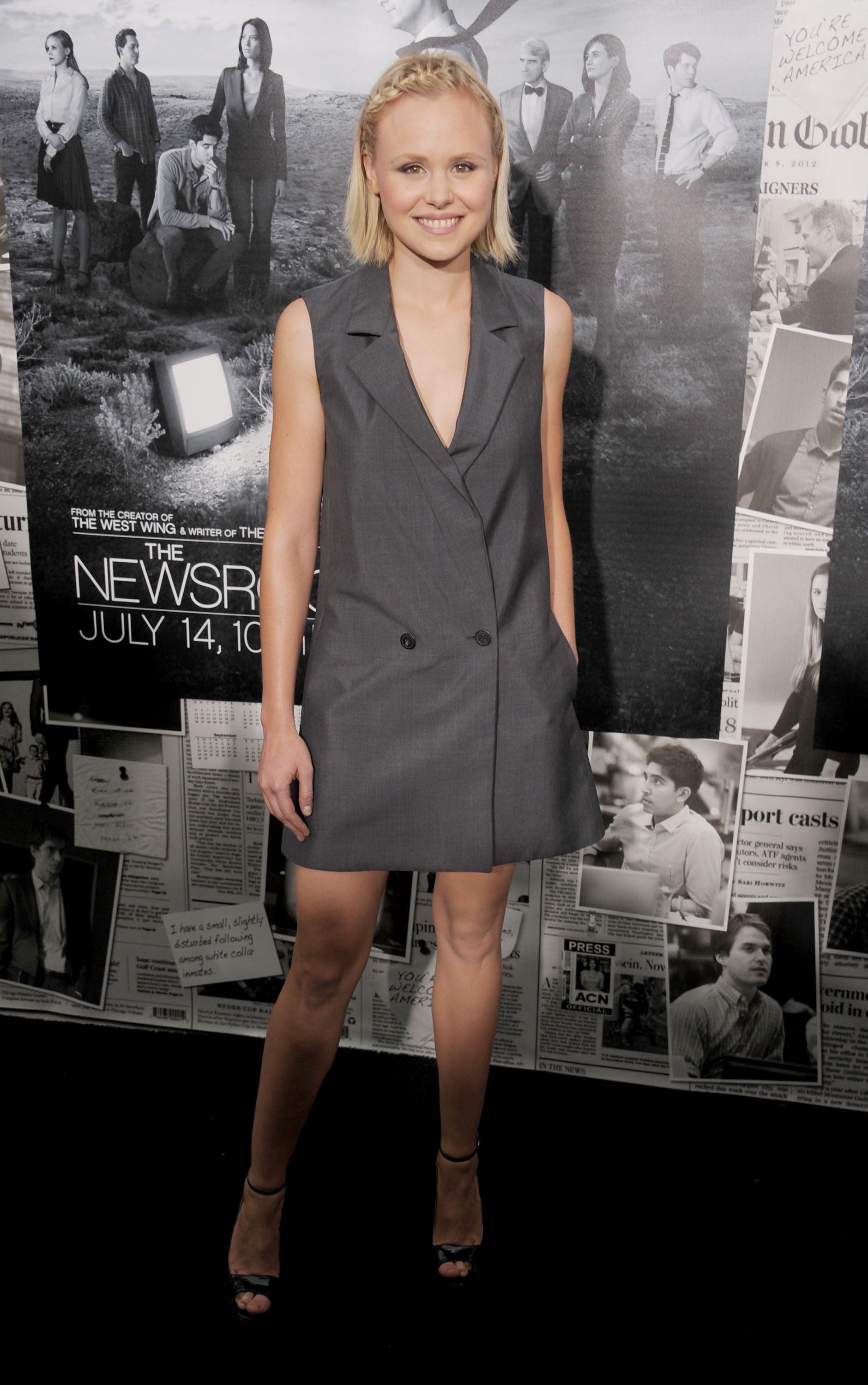 Leonard, also an actor, took to Instagram to share photos of his special day. One image was an artistic photo of Pill patiently waiting on a bench before making their bond official.
The "Scott Pilgrim vs. the World" actress's husband also uploaded photos of the reception. He also shared some images of his wife's engagement ring, wedding band, and his own gold ring.
"The Blair Witch Project" star also posted a picture of his and Pill's fathers bonding while working on flower centerpieces. His Canadian wife opted to go for an unusual color for her wedding dress.
Pill wore a vintage-style yellow gown that featured small and delicate sleeves plus a sheer bodice. The pair announced their engagement, which took place at Joshua Tree National Park in California, in January 2015.
The star posted an Instagram photo of her and Leonard smiling happily as she showed off her diamond ring. Fashion designer Chris Benz celebrated by offering to make her dress, but it wasn't clear if he did.
Everything seems to have moved quite fast for the couple as they welcomed their first child a year after their wedding. On November 19, 2016, "The Newsroom" star welcomed their first child.
She shared an Instagram image of her and Leonard in awe of their bundle of joy. The pair looked absolutely in love as they looked down on their daughter Wilder Grace Leonard.
The actress first revealed she was expecting in July 2016. Despite being pregnant, the star managed to maintain her busy work schedule, including attending a promotional tour for her just-released film, "Miss Sloane."
In January 2020, the actress wrote a piece for "Glamour" where she confessed that she'd been fearful that becoming a mother would rob her of her identity. However, she managed to find a balance.
The actress [Alison Pill] never explained why they [she and Jay Baruchel] called things off.
However, Leonard almost never got to marry the "Bates Motel" star and have a child with her because she almost married someone else. In March 2011, fellow Canadian actor, Jay Baruchel, proposed to Pill.
The "Million Dollar Baby and Tropic Thunder" later revealed he proposed with a 180-year-old Victorian wedding band. He was kind of doubtful but pushed himself to do it, and she said yes.
The former couple had planned on walking down the aisle in September 2012. Sadly, they weren't destined to be together forever, and two years later, they called their engagement off.
In March 2015, while being interviewed by "ET Canada," Pill was asked when her wedding to Baruchel would be. That's when the actress surprised the interviewer with her response, stating:
"There will be none."
Jay Baruchel & Alison Pill at the #tiff11 Goon After Party pic.twitter.com/0T5jb27

— ET Canada (@ETCanada) September 11, 2011
The couple calling off their wedding wasn't so much a surprise because the way Baruchel proposed wasn't the fairytale we usually expect. He pretty much asked Pill to get engaged or leave things be.
The actress never explained why they called things off. However, the "Scott Pilgrim vs. the World" and "Midnight in Paris" star did move on quite quickly to her new relationship.