Emily Browning Could Have Portrayed Bella on 'Twilight' — Life after Her Violet Baudelaire Role
Emily Browning had an early breakthrough in her career, meaning critics had eyes on her since she was fourteen. See how the young actress's career panned out since she was a teenager. 
Australian actress Emily Browning had her acting debut at just ten years old! The young star then featured in her first American film before her big break in "Lemony Snicket's A Series of Unfortunate Events."
Emily Browning went from being a regular on Australian television to working alongside iconic actors such as Meryl Streep. Browning has worked with other huge names such as Jim Carrey, Kit Harington, and Vanessa Hudgens.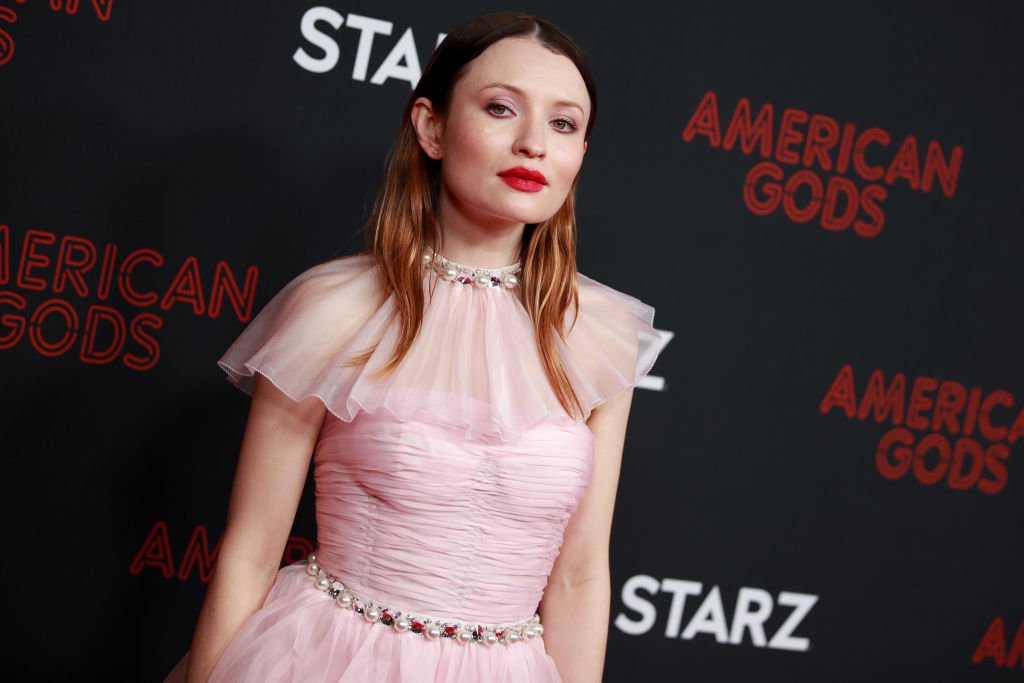 It is difficult to forget Emily Browning's breakthrough on "Lemony Snicket's A Series of Unfortunate Events." The then-teenage actress was relatively unknown in America but starred alongside some of the best actors in that film. 
Browning's performance as Violet Baudelaire earned her the Australian Film Institute's International Award for Best Actress in 2005. Her first appearance in the Hollywood scene was a clear success and was followed by several roles. 
Browning went on to appear in films such as "Stranded" and "Suburban Girl" before landing another hit. The actress's appearance in the 2009 horror film "The Uninvited" catapulted her career to new heights. 
However, being skeptical of the Hollywood scene meant that the starlet never truly went for the most attention-grabbing films. For example, she rejected the opportunity to audition for Stephanie Meyer's "Twilight" series films. 
The series creator regularly updated her readers about the film on a blog while it was still in production. Meyer often listed her dream casting choices on the blog and named Browning as one of her options for the role of Bella.
Despite Meyer publicly sharing her wishes to have Browning in the cast, the actress held off on auditioning. Instead, Browning found herself cast as a lead in Zack Snyder's, unfortunately poorly received, "Sucker Punch." 
Although critics did not receive the fantasy action extravaganza well, Browning still earned rave reviews for her skill. At the time, Browning was also making a risky career move by starring in "Sleeping Beauty."
"Sleeping Beauty" is an indie film that saw Browning portray a high-end prostitute who stays medically unconscious during her work. The movie gained mixed reviews; however, Browning defended her decision to go for the controversial role:
"If people love what I do, that's fantastic. And there's always going to be people who don't, and if I focus on that, then it'll destroy me."
By then, it had become clear that Browning did not care for other people's opinions regarding her career. As a result, she has only worked on one other major studio film, "Pompeii," from 2014. 
Since then, Browning has proven that she is unwilling to work on just any project to stay relevant. She even revealed that she had read 150 scripts before choosing her next film, "Legend," starring Tom Hardy. 
Thankfully, Browning's calculated approach to work has not kept her off our screens entirely. The actress portrayed the role of Laura Moon on the TV series "American Gods" for three seasons before its cancellation. 
Browning also appeared in the hit Showtime series "The Affair," where she was cast in the role of Sierra. She has also featured in small films such as "Shangri-La Suite" and "Golden Exits" over the past few years. 
Browning's love life is never the topic of conversation; however, there have been romance rumors since she's been in the public eye. The last person she
linked
to is writer and director Eddie O'Keefe, who she worked with on "Shangri-La Suite."