Fans Praise Jennifer Hudson's Ex David Otunga Calling Him a Good Father for Spending Wholesome Moments with Son
Jennifer Hudson's former fiancé David Otunga has been receiving rave reviews from netizens since pictures that captured him spending quality time bonding with his child surfaced on his Instagram page. 
Jennifer Hudson is most famous for her singing and acting talents; however, of all the roles she has played so far in her life, her favorite has to do with motherhood. 
That's right; the award-winning singer is a proud mother of a child whom she dotes on. The child's father is none other than the attractive former pro-wrestler David Otunga. He is a two-time WWE Tag Team Champion, and he came second on the first season of NXT.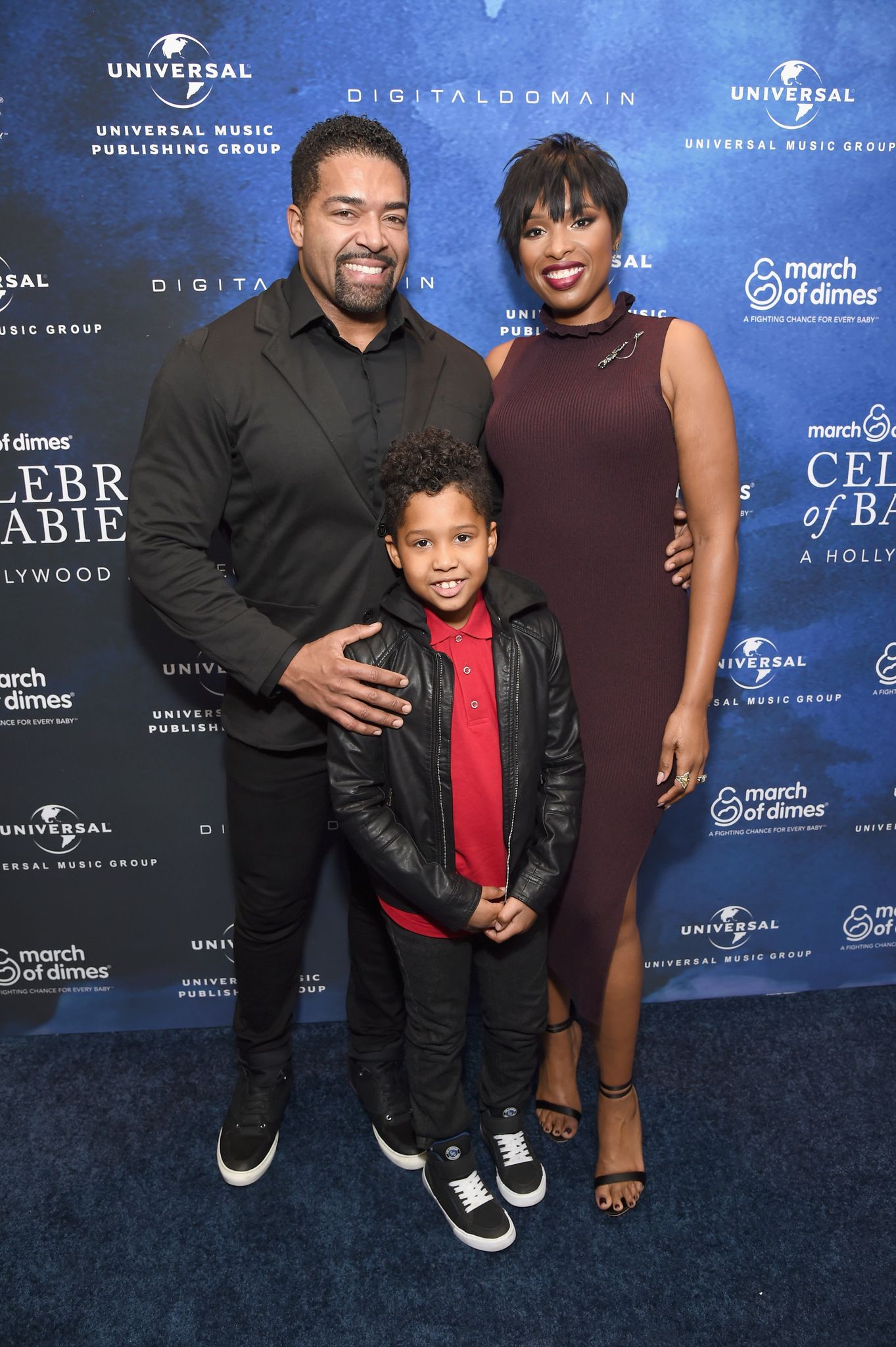 He also has acting credits like his ex-fiancée and currently works at the WWE as a color commentator. He and Hudson welcomed their first and only child David Otunga Jr together in 2009. 
His relationship with Hudson ended terribly; however, that has not stopped either of them from showering love on the fruit of their former union. Meet the boy. 
DAVID OTUNGA JR
Whatever their faults may be, Otunga and his ex-fiancée certainly made a beautiful child. They also care for him very deeply and enjoy spending as much time as they can with him. 
Very recently, Otunga, who is fond of sharing pictures that capture him spending time with his son, took to his Instagram page with an update for his fans. The post included a ton of photos taken from their time at the Avengers Campus. 
On the day the breakup became public news, Hudson got a protective order against her former fiancé.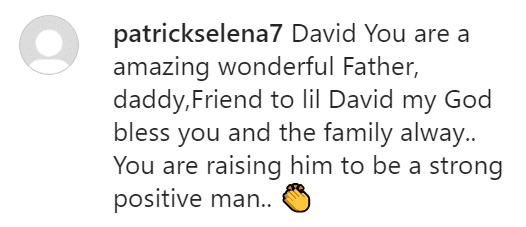 The first slide was a short video clip that saw father and son posing up a storm with props that made it seem like they had actual superhero powers — a dream come true for any child who has been keeping up with the franchise. 
The next couple of slides showcased the mini adventures Otunga and his boy experienced as they toured the campus. Some pictures captured the father-son duo taking rides, eating delicious snacks, and even posing with other kids as they played with their props. 

They looked like they were having a load of fun, and Otunga was a part of it all; where he was not posing alongside his boy, he would hold the camera to document the fun they were having. It was precisely that behavior that made his fans praise him in the comment section. 
One fan tagged the talented actor an "amazing and wonderful" father before noting that he was raising him to be a "strong positive man," while another declared that nobody "forget this dad." 

Even though the applause seems a little louder this time, it is not Otunga's first time taking his son on fun trips like he recently did. In June, he shared a shot that captured him enjoying a game of baseball alongside his son and uncle. 
Another post he shared towards the end of July saw July sharing a lunch of burgers and fries with his son and nephews. They all looked happy —  a testament to how great the relationship they share is. 
WHAT HAPPENED BETWEEN HUDSON AND OTUNGA 
Hudson and Otunga were engaged for a total of ten years before they decided to go their separate ways. The breakup was made public in 2017, and it came along with some shocking allegations. 
On the day the breakup became public news, Hudson got a protective order against her former fiancé, claiming he showcased aggressive and threatening behavior towards herself and her son. 
Otunga denied the allegations and reiterated his desire to end things as amicably as possible. Later, Hudson again alleged that her ex-partner had accused her of cheating and attempted to use their child to prove it. 
More allegations followed, but Otunga denied them, and he avoided being reprimanded for them. Instead, their fight escalated as they both sought to be granted full custody of David Jr. 
The court battles drew on for about two years before the couple finally reached an agreement that would see them share custody of their son equally. 
HUDSON AS A MOTHER
Hudson's persistent court battles with Otunga were an acrimonious affair; however, it proved just how much she loves her child. The experience of motherhood has had a profound effect on her as a person, and she has always been candid about it. 
She claims to now see things "through a mother's eyes" and now understands how much her parents loved her too. The talented singer is all about raising a child she can be proud of. 
Despite her busy schedule, Hudson makes sure she is present to mark his milestones. Her co-parenting relationship with Otunga has also been very successful casting little doubt on her status as a good mother. Keep it up, Hudson!