Jane Withers, Former Child Star and Josephine the Plumber in TV Ads, Dies at 95 - inside Her Personal Life & Battle with Lupus
Legendary actress Jane Withers has passed away at 95 following a full life as a former child star and commercial actress. Here is a look inside her personal life and health challenges.
Veteran actress Jane Withers, famous during Hollywood's Golden Age, has died at the age of 95. The sad news was confirmed by her daughter Kendal Errair who released a statement that read: 
"My mother was such a special lady. She lit up a room with her laughter, but she especially radiated joy and thankfulness when talking about the career she so loved."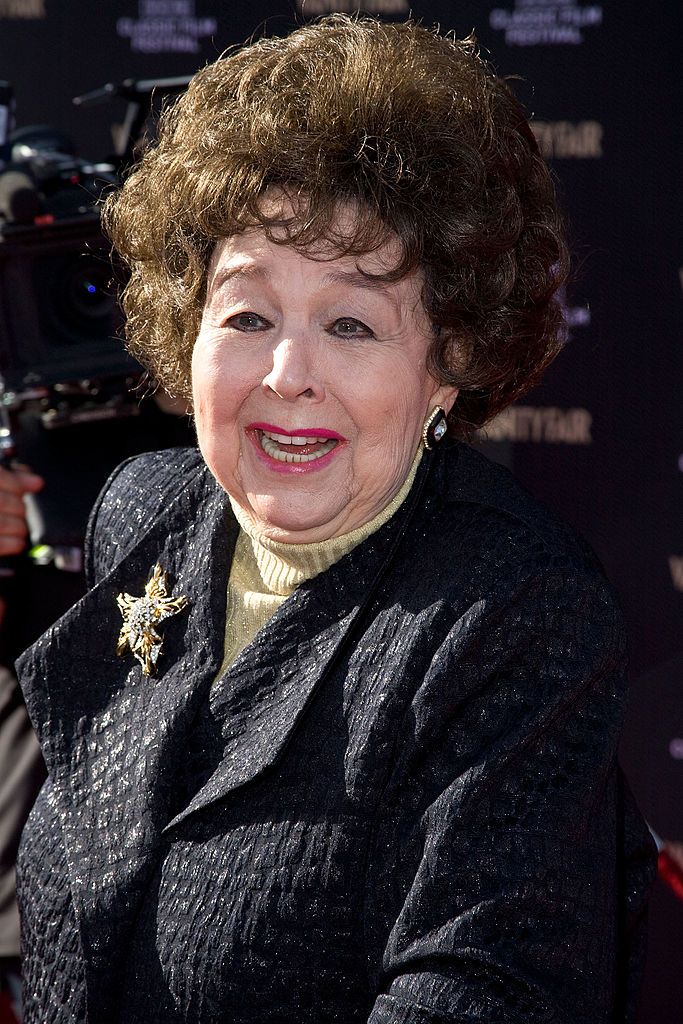 JANE WITHERS' CAREER AND LEGACY 
Kendal didn't reveal an official cause of death or give more details about her mother's funeral arrangements. The late Withers made her acting debut when she was just 2 years old.
Influenced by her mother, whose acting career was thwarted, Withers began appearing on stage while taking tap dancing and singing classes. In no time, her talents made way for her, and she won a local competition.
Jane Withers, Kid Star of the 1930s, Dies at 95 https://t.co/DNlXUsRGql

— The Hollywood Reporter (@THR) August 8, 2021
By 4, Withers already had her own Saturday-morning children's show titled "Dixie's Dainty Dewdrop." However, her big break didn't come until she starred in her first major Hollywood project four years later.
Throughout her life, Withers also battled Lupus.
Well, who didn't love Jane Withers? Goodbye to her. pic.twitter.com/to6sbrqEyE

— Benjamin Dreyer (@BCDreyer) August 8, 2021
At 8, Withers starred in the iconic 1934 movie "Bright Eyes" alongside Shirley Temple. She played the role of a spoiled 8-year-old daughter of a wealthy family, cementing her name in history.
Withers soon became a big deal in Hollywood and signed a seven-year contract with Fox Film Corporation resulting in credits in movies like "Ginger," "Little Miss Nobody," "Paddy O'Day," and "Always In Trouble."
Our thoughts are with the family and friends of former child actress Jane Withers.

A dear friend of ours at TCM, we are grateful to have spent time with her over the years and will never forget her wit and stories. @THR remembers her here: https://t.co/hpuuNEZDvm pic.twitter.com/1hv8zp6UC0

— TCM (@tcm) August 8, 2021
Withers was already a force to reckon with in her teenage years, but she took a hiatus from Hollywood at 21, not coming back until she was 30 for one of her major movie roles in the 1956 film "Giant."
By the 1960s, Withers' career evolved from being in movies to starring in commercials, and it gave birth to her most famous character as Josephine the Plumber for the Comet Cleanser ad. It was her most memorable role.
WITHERS' PERSONAL LIFE AND MARRIAGE
During Withers' hiatus at 21, she left the industry to marry William Moss Jr., a Texas Oilman. They tied the knot in 1947 and welcomed three children but got divorced in less than a decade.
During the divorce proceedings, Withers testified in court that Moss drank and gambled excessively. As a result, The late actress was left with several oil wells as part of the divorce proceedings. 
As a girl, Jane Withers landed leading roles that were the antidote to Shirley Temple's. As an adult, she was known as Josephine the Plumber in ads for Comet cleanser. She died at at 95. https://t.co/uT9jgxlL42

— The New York Times (@nytimes) August 9, 2021
In 1955, the same year she and Moss divorced, Withers found love again with singer Kenneth Errair, and they welcomed two children in the course of their marriage. Unfortunately, their love was cut short when he died in a plane crash in 1968.
Kenneth's death wasn't the only loss Withers experienced. In 1986, her son Walter Moss lost his life. The actress found love again in travel agency executive Thomas Pierson, but he passed away in 2013.
The one-time child star had a long and prolific career in Hollywood even in her later years. https://t.co/4N9lKc7PZY

— TMZ (@TMZ) August 8, 2021
HER BATTLE WITH LUPUS
Throughout her life, Withers also battled Lupus. She opened up about her health challenge during an interview where she was joined by actress Mary McDonough who also has a chronic disease.
She stated that she wholly embraced the disease and prayed to God to help her out as Lupus held her back from doing the things she loved. Nevertheless, Withers lived a full life despite all the challenges, and she will be missed dearly.