Daily Joke: Only Good Deeds Allowed Boys to Dine In the Hostel Dining Room
The school's warden wanted to enlighten boys on the importance of good deeds, so she explained that a good deed was the only way they would be eligible to dine in the hostel's dining room.
The woman stood in front of the boys at the assembly hall, raised her voice, and began highlighting the actions considered as good deeds.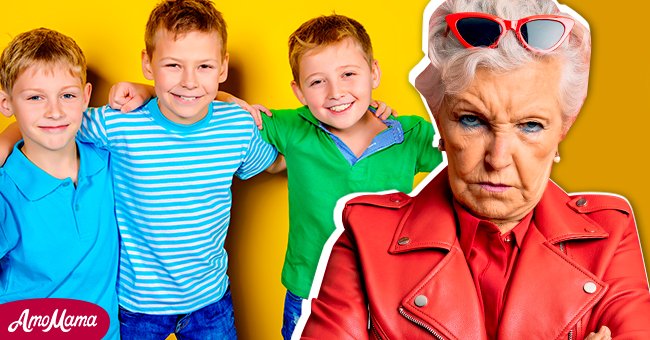 With the room as silent as the dead of the night, every student could hear the warden's thunderous voice, echoing the words that filled the room.
She listed helping an old woman cross the road, running an errand, educating other students on the lessons they find hard to grasp, as the acts of a good person, and that these actions should be rewarded.
After the meeting, she implemented a rule that allowed only the young students who had completed a good deed to enter the dining room. Then, she assumed a position at the door and began to ask every individual to present their charitable works.
When the boys answered, she would think for a second, then consider letting them in or not, depending on how she viewed their deeds. 
A few days later, she began the routine. Little Timmy and Tommy, twin brothers, and Lennard, their friend, decided to go together. They joined the queue, and when it was Timmy's turn, she asked, "So what good deed did you do today?" The boy replied:
"I helped an old lady cross the road."
This seemed impressive, so the warden allowed him through to the dining area as she ruffled his hair and planted a wide-eyed grin across her face.
When Tommy came, he explained that he also assisted an old lady in crossing the road. This answer seemed suspicious to the adult, who asked if it was the same old woman his brother helped.
Tommy confessed that it was the same old lady, so she allowed him through and thought the brothers should be compensated for their actions.
Now, it was Lennard's turn, and after she asked him his good deed, the young chap explained that he helped an old lady cross the road — the same woman the brothers helped.
This time, the warden demanded an explanation. She yelled, "Care to explain why THREE of you needed to help the same old lady cross the road?" Lennard said:
"Because she was fighting. She didn't want to cross the road, ma'am!"
If you found this joke to be hilarious, here is another one about a teacher who sends her student home but later finds out she made a mistake.
Source: Reddit