Daily Joke: Radio Host Threatens Robbers Who Stole His Motorcycle
A radio host was having a regular day at work, going about his duties. After going on air for a while, he decided to take a break. The man relaxed in his chair and looked out through the window.
As he took in his surroundings, his eyes settled on the parking lot. Immediately after he shifted his gaze, he realized his bike was no longer there. It seemed someone had stolen it!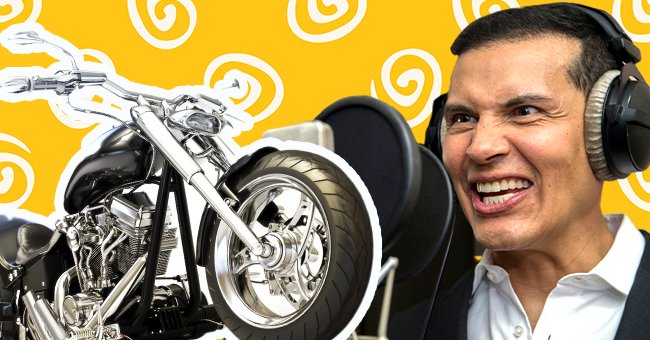 The radio host began to panic, and he soon became sad. He thought about how he bought the bike with his hard-earned money, and his emotions doubled.
He started thinking of a way to get the bike back. He first thought about his insurance, but he changed his mind and decided to try another method. So after the last commercial on the radio aired, he grabbed his mic and shouted into it:
"To the people who stole my motorcycle this morning, you have 4 hours to bring it back here to me, or I'll do the same thing my dad did in 1999 when someone stole his car."
The radio host sat back in his chair, hoping his threat would work. Things turned positive thirty minutes later when two young men drove into the premises of the radio station with his bike.
As he heard the sound of his motorbike, the host jumped up and immediately rushed outside. He found the two men anchoring his bike to park it well. They walked up to him and begged.
The guys expressed how sorry they were for stealing his bike, and the host told them not to be bothered. He relayed that since they returned his bike, all was forgiven.
Curious about the host's threat, the thieves asked what happened in 1999. He replied: "Oh well, as I said, I would've done the same thing my dad did. I would have walked back home."
THE SMART DJ
A radio station DJ decided he wanted to spice things up during his music routine because he had been playing the same songs all the time. He approached the manager with his idea of more upbeat music, and the manager agreed.
A few days later, the manager came back with some not-so-encouraging news as he told the DJ that one of the songs he wanted to play from The Beach Boys was not free, and it cost a lot.
This got the DJ angry so he went on air telling listeners that The Beach Boys were charging too high for a radio station to play their song. He did this for days, also telling listeners that the record label did not pay their artists.
This went on for months, as the DJ continued with his campaign against The Beach Boys. Then one day, the manager came with some news that The Beach Boys agreed to have their song played.
The manager was curious and asked the DJ how he knew his strategy would work. The DJ replied, "Because rebroadcasting is the only way to get vibrations."
If you enjoyed these jokes, you might find this one even more hilarious. It's about a man who made a deal with a bartender and even shared his secret about a genie. The bartender gave it a try but got a shocking result.
Sources: Upjoke.com, Upjoke.com