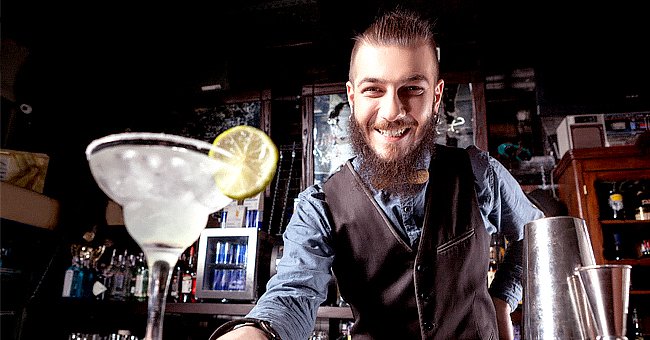 shutterstock.com
Daily Joke: Man Makes a Bet with a Bartender
Today's #jokeoftheday is about a man who made a dangerous bet with a bartender for free drinks. Little did the bartender know he was getting the short end of the stick.
To catch the game on Saturday, James went to the local bar. Upon settling down, he ordered a drink. After the bartender served him, James engaged him in a discussion about a juicy bet he had in mind. He said:
"If I show you something crazy, would you let me have free drinks for the rest of the night?"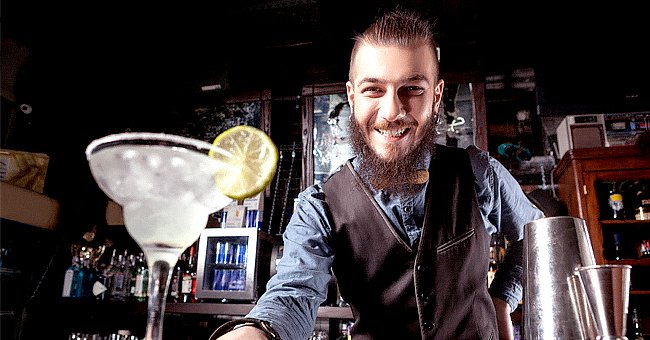 A photo of a bartender with cocktails. | Photo: Shutterstock
With a skeptical look, the bartender leaned forward to listen to his suggestion. He paused for a while and informed James that the only condition for the bet was that it was something spectacular that was shown to him.
James promised the bartender that it was going to worth his time. He bent down to reach for a box which he placed on the bar. He opened it, and inside was a small 1-foot tall piano man figure with a tiny piano.
The bartender and the rest of the visitors at the bar watched as the figurine began playing classical music. It gave a spectacular rendition of tunes from the likes of Chopin and Beethoven.
Once the little piano man ended, the whole bar was bewildered. The bartender had his mind blown and instantly told James, "you can have free drinks for the rest of the night, but only if you tell where you got this."
James smiled and hesitated for a while before letting the bartender know that there was a genie behind outside that was granting free wishes to everyone. He explained that the genie was in the alley behind the bar.
The bartender rushed outside the bar to see if James' claim was valid. After a few minutes, those in the bar could hear the loud sound of multiple ducks quacking at the same time. The bartender soon shows up breathing heavily.
He pushes against the door, trying to stop the hundreds of ducks from trooping in. Once he secured the door, he turned to James and said, "I think that the Genie is hard of hearing."
The bartender explained that he asked the genie for a million bucks but inside got thousands of ducks. James laughed hard before responding, "Did you really think I wished for a 12-inch pianist?"
Please fill in your e-mail so we can share with you our top stories!