Royal Fans Anticipate 'Blame' Towards Meghan Markle Following Lawsuit against Prince Andrew
It's recently been reported that Prince Andrew will be facing a lawsuit over the alleged sexual assault of a teenage girl. Royal fans have taken this opportunity to defend Duchess Meghan's honor.
According to "TMZ," a new lawsuit has been launched in federal court against the Queen's son, Prince Andrew, 66. He's being accused of sexually abusing a teenage girl he met through the late Jeffrey Epstein.
The victim, a minor at the time, Virginia Roberts Giuffre, claims she was a victim of Epstein's sex trafficking scheme, which allegedly included Andrew. The alleged incident occurred in New York City.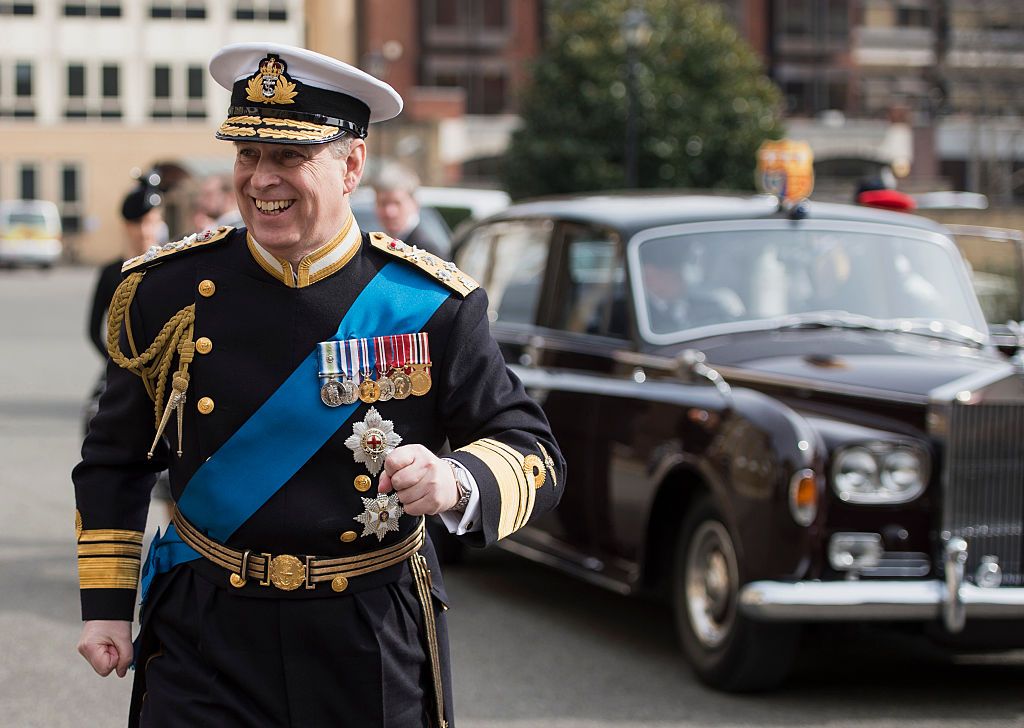 Giuffre claimed that she was invited by Epstein and his alleged co-conspirator and former girlfriend, Ghislaine Maxwell. The alleged victim claimed that Andrew's abuse left her with severe and lasting emotional distress.
In 2019 and 2020, the Duke of York refused to cooperate with FBI and federal prosecutors when they wanted to talk to him about Epstein. The royal only opened up after Epstein was arrest and died in his jail cell.
Oh, so this means that the UK Royals/Tabloids are already on it reporting more lies on Meghan to cover for their Golden Boy...😒

— Deanna (@DDDeanna) August 9, 2021
While appearing on "BBC Newsnight," Andrew claimed he couldn't remember meeting Giuffre. However, a 2001 photograph showed him seemingly posing with the then-17-year old girl.
In May 2020, the royal and his wife resigned from all public roles after concerns about his ties to the late Epstein. Royal fans were quick to call out the Royal Family when the lawsuit claims came up in public.
Virginia Giuffre has sued Prince Andrew in New York for sexual abuse under the Child Victims Act:

"I am holding Prince Andrew accountable for what he did to me. The powerful and rich are not exempt from being held responsible for their actions." https://t.co/UM6ujrfWJ8

— Vicky Ward (@VickyPJWard) August 9, 2021
A fan anticipated that the Royal Family would divert this development by turning out "negative stories" about Duchess of Sussex, Prince Harry's wife. Someone else defended Meghan by tweeting:
"But Harry and Megan are what's wrong with the royals…"
Alleged Epstein victim Virginia Giuffre sues Prince Andrew https://t.co/6qzmOjEIRO

— The Guardian (@guardian) August 9, 2021
A third person felt the Royal Family and tabloids were already compiling their lies about Meghan to cover Andrew's story. Someone else thought Piers Morgan and the Royal Family would blame Meghan and Harry.
Another social media user felt the Duke of York was the person people needed to focus on instead of Meghan. Fans defended Meghan because she's been bearing the brunt of general abuse since joining the British Royals.
Uh oh. Look out for a slew of negative stories about Meghan.

— Oliver IV (@Oseaivy) August 9, 2021
For example, in October 2018, "The Times" claimed Meghan was the subject of a bullying complaint while still at Kensington Palace. The complainant was Jason Knauf, the Sussexes' former communications secretary.
Meghan, through her spokesperson, called the claims a "calculated smear campaign." Earlier in the year, she won a case against the "Mail on Sunday" over the publication of a letter to her father, Thomas Markle.
But Harry and Megan are what's wrong with the royals 🙄

— A Girl Has No Name (@Hey_You_Guys82) August 9, 2021
In March 2021, Harry also appeared on James Corden's "Late, Late Show" and revealed that he and his wife had a deteriorating relationship with the press. The abuse is what led him and his wife to step down from their family.
He [Prince Andrew] allegedly took advantage of her [Johanna Sjoberg] while at [Jeffrey] Epstein's New York home...
The abuse started when the couple was still dating. In November 2016, the Duke of Sussex released a statement claiming Meghan had been subjected to abuse and harassment by the media.
Waiting too see how the Piers Morgan & the Royals will blame Meghan Markle or Prince Harry...

— PetraMalusclava🌊 (@PetraMalusclava) August 9, 2021
The ill-treatment continued unabated from that point, and it's still happening now. In the same month that Harry appeared on Corden's show, he and his wife's tell-all interview with Oprah Winfrey aired.
During the interview, Meghan revealed how the Royal Family reacted to how the UK tabloids abused her. She claimed they dismissed the treatment by comparing it to how Duchess Kate was mistreated too.
This is who they need to focus on and leave Meghan the heff alone!

— DL Ugly (@Allan_Brown35) August 9, 2021
However, Meghan noted that the main difference was that the press was being racist and not just rude as they were in Kate's case. Going back to Andrew, he and Epstein allegedly met in 1999 via Maxwell.
Besides Giuffre, Andrew was also accused of sexually assaulting Johanna Sjoberg claims. He allegedly took advantage of her while at Epstein's New York home on the same night the second assault with Giuffre happened.