Prince William Slammed for 'Hypocrisy' of Euro Cup Racism Remark – Fans Recall Meghan Markle Abuse Claim
After the racist backlash Black England soccer players faced after the Euro 2020 final over the weekend, Prince William spoke up. Fans have since called him hypocritical.
On Sunday, Italy took the cup home after winning against England at the Euro 2020 final. After they missed penalties, social media trolls targeted England's Bukayo Saka, Marcus Rashford, and Jadon Sancho.
The three players, who happen to be Black, faced racist abuse from the trolls leading Prince William to speak on Twitter. The royal, his wife Duchess Kate, and their son Prince George attended the Wembley stadium match.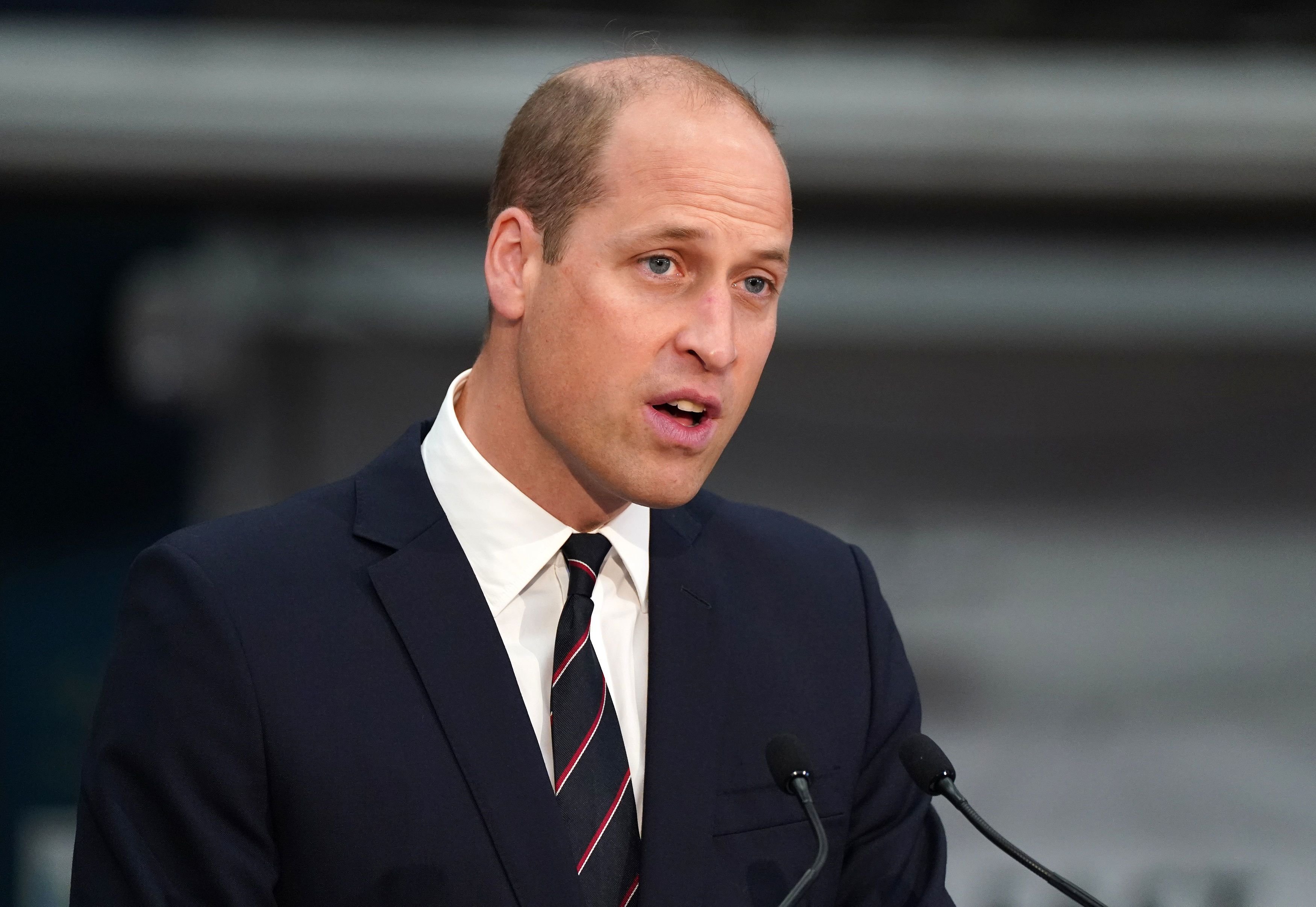 On the Twitter account he shares with his wife, William said he was sickened by the racist abuse that the England players faced after the match. He called it "totally unacceptable" and "abhorrent" before demanding that it end.
The royal also demanded that the people involved should be held accountable. Even though his intentions were good, royal fans picked up that William's actions were inconsistent.
I agree, but quite honestly you and your entire family should also reflect on how you encouraged and profited financially from slavery for centuries. And finally start to redistribute your extraordinary wealth within formerly enslaved communities. Then I believe your words.

— Lavendula angustifolia (@lavendula2020) July 12, 2021
The Duke of Cambridge was called out for addressing racism in soccer but failing to do so in support of his sister-in-law Duchess Meghan. In March 2021, Meghan said she'd faced racism from the press and the Royal Family.
During the CBS tell-all joint interview with her husband, Prince Harry, she said some royals were concerned about how dark she and Harry's first child's skin would be.
You didn't show this much compassion for the Duchess of Sussex she's Black too! What hypocrisy you denounce #Racism when it supports your new narrative.

— The Centryst (@TheCentryst) July 12, 2021
In response to the claims and on behalf of the Queen, Buckingham Palace acknowledged the allegations and said the racism issues raised by the Sussexes were concerning and would be dealt with.
On March 11, 2021, William said his family wasn't racist when interviewed by reporters. Dr. Shola Mos-Shogbamimu retweeted William's post against racist abuse and berated him for not speaking up for Meghan.
So wait, you're sickened by racism against England footballers but you're NOT sickened by the same racism your sister-in-law faces? pic.twitter.com/fY1fTBin4I

— megan (@blueeyedgrl4) July 13, 2021
Shogbamimu felt the royal's words would be credible if he'd defended Meghan in the past. She said his complicity and silence had fueled what he was condemning today and called his words "performative allyship."
A royal fan replied to William's post reiterating what Shogbamimu said, saying William's current words would've made a difference years ago when the royal's sister-in-law was attacked by tabloids.
The person also noted how the Duke of Cambridge and the Royal Family could've made a great impact if they'd spoken up when his nephew, Archie, 2, had memes posted of him as a monkey.
Another fan refused William's support for its inconsistency seeing how the royal failed to share the same outrage with the same swiftness when the Duchess of Sussex was under fire.
That same statement should have been released years ago while the tabloids incessantly attacked the mother of your nephew and niece. And when they posted memes with your nephew as a monkey. A statement not only from you, but from the Royal Family as well. Diana would not have

— More science, less quackery. (@Brasilmagic) July 12, 2021
Someone else felt the royal and his family should reflect on how they've profited financially from slavery. They said if wealth were redistributed to formerly enslaved communities, then William's words would be true.
The poster concluded that if William said something about his sister-in-law, people might take him seriously. Another person found it shocking that the royal wasn't sickened by the racism Meghan faces.
Say something about *your* sister-in-law and perhaps this time our eyes won't roll right out of our heads…🙄

Hypocrisy and cowardice, great qualities for a king. pic.twitter.com/ht5jrpMVl1

— Heather (@Heather07381390) July 13, 2021
A Twitter user shared: "You didn't show this much compassion for the Duchess of Sussex; she's Black too!" They  felt it was hypocritical for William to denounce racism only when it fit his narrative, while someone else added:
"Hypocrisy and cowardice, great qualities for a king."
Prince William if you had led by being sickened, vocally & visibly against racist abuse at your sister-in-law #MeghanMarkle, for yrs, your words would have legitimate credibility right now. Your silence/complicity fuelled what you condemn today

👇🏾Smacks of performative allyship https://t.co/zqyzPpS2o5

— Dr Shola Mos-Shogbamimu (@SholaMos1) July 12, 2021
Reports stated that William and Harry hadn't had a good relationship for years, partly due to the younger royal marrying Meghan. William has focused on defending the monarchy while his brother defends his wife.
He was mocked on social media for wearing a suit and tie to the match.
A Daily Mail source noted how William had to be told that everyone had a difficult sister-in-law to try and mend the sibling rift. However, the royal still felt Meghan had been "merciless" in the way she treated his staff.
Agree but thanks but no thanks we need consistent outrage …I did not even know you can comment with such outrage & swiftness against racism given Meghan pic.twitter.com/3Te4mChuSg

— Noni Maringa (@NONI_BM) July 13, 2021
Historian Robert Lacey claimed the siblings split after William confronted Harry about bullying allegations against Meghan by palace staff in October 2018. The rift initially began before the Sussex's wedding.
William felt his younger brother had rushed things with his then-girlfriend. Things seemed to settle by the wedding but flared up again between the siblings when the staff mistreatment allegations came up.
Prince George was all of us when Luke Shaw's goal went in 🙌 #Euro2020Final pic.twitter.com/5vvGzMrzWy

— Metro (@MetroUK) July 11, 2021
Going back to the Euro 2020 final, William's oldest child, George, 7, allegedly faced abuse after the soccer match. He was mocked on social media for wearing a suit and tie to the match.
Royal expert Robert Jobson told the "Sunrise" TV show that Kate and William could choose to keep their son out of the limelight after the abuse. Jobson felt the parents were quite conscious of such things.