Prince William Praised for Personal Powerful Statement against Racist Abuse Following 2020 Euro Cup Finals
Over the weekend, the European Championship match between England and Italy ended with violence and racist abuse against the former's players. Prince William has since spoken out.
On Sunday night, the European Championship 2020 cup final ended with Italy preventing England from taking the cup. Three Black England players failed to score penalty kicks leading to racist abuse online.
Bukayo Saka, 19, Jadon Sancho, and Marcus Rashford all missed their shootouts. London's Metropolitan Police said they are investigating "offensive and racist" messages on social media.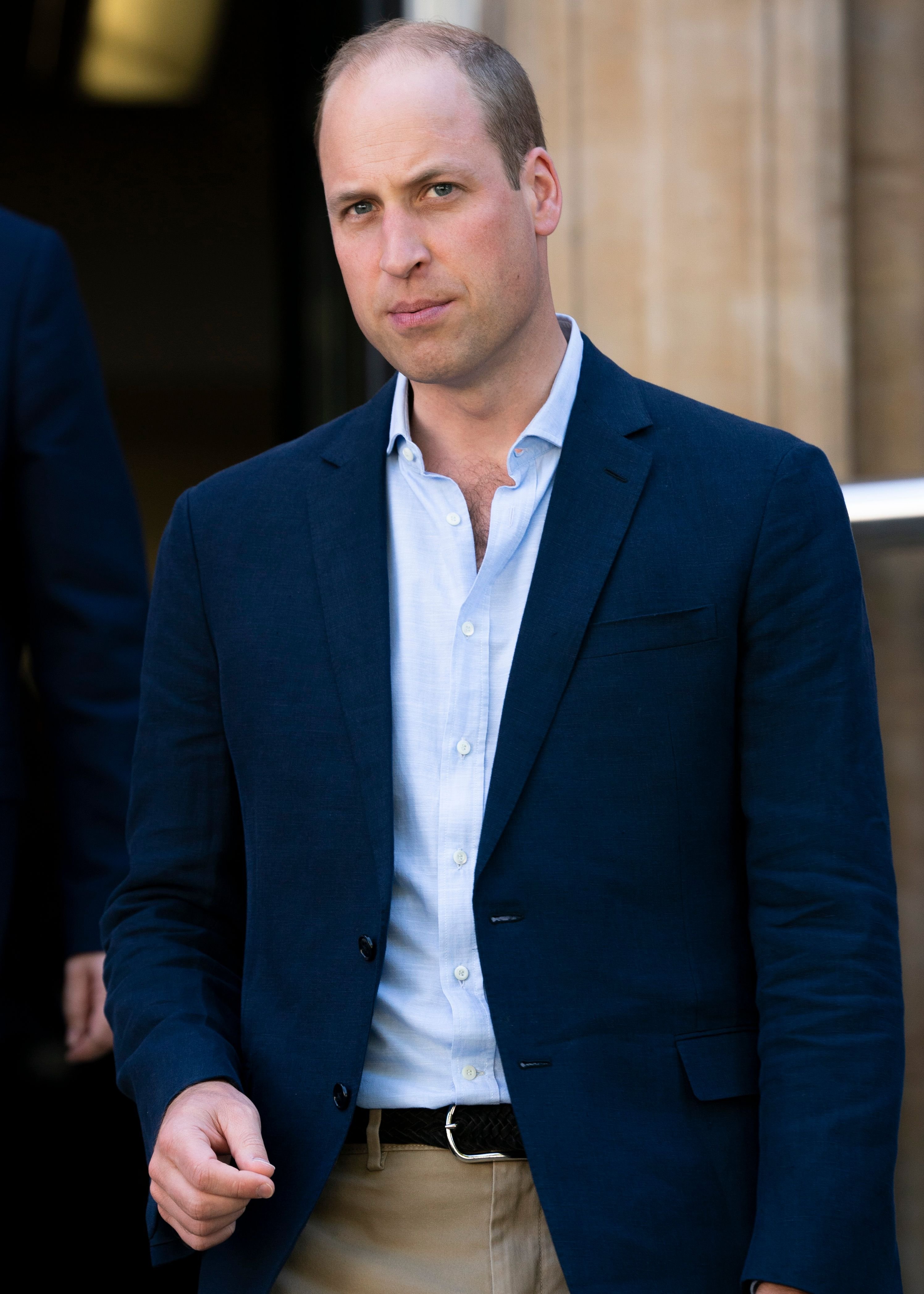 Rashford also confessed that he received racial abuse on social media in May 2021, after his team, Manchester United, lost the Europa League final. The English Football Association (EFA) vowed to deal with the abuse.
They committed to doing all they could to support the affected players. The EFA also called for the "toughest punishments possible" for the culprits and promised to do their best to remove discrimination from the game.
We all have a responsibility to create an environment where such abuse is not tolerated, and those who choose to spread hate and division are held accountable for their actions. That responsibility extends to the platforms where so much of this activity now takes place. (2/3)

— The Duke and Duchess of Cambridge (@KensingtonRoyal) January 31, 2021
Not only did the English Football Association release a statement, but also Prince William. He took to the official Twitter page shared with his wife, Duchess Kate, and shared his disdain for the racist abuse and wrote: 
"I am sickened by the racist abuse aimed at England players after last night's match."
Well said William!
They played so well and don't deserve the abuse that they are getting.

— Josh Evans (@Joshy_M_Evans) July 12, 2021
The Duke of Cambridge said it was unacceptable that football players had to endure the abuse. He demanded that the behavior stop immediately and that those responsible should be held accountable.
Many royal fans were moved by his inspirational message, and they took to the comments section to praise him. One person thanked the Duke for his message and agreed that the fan's reaction was sickening.
Well said Sir. You echo the feelings of the vast vast majority of this country.

— Nigel Smith (@hulbinski) July 12, 2021
The social media user called the abusers vile and noted how the three Black players had more talent than the entire group of racists who were spewing hate. Another person took pride in William's action, stating:
"Another example of why you will make an exemplary King!  Bravo HRH The Duke of Cambridge!"
Well said, Your Royal Highness! People need to stop this.. it's just wrong and unfair! They should be proud of where those boys took the team.. they are just humans after all!!! And for sure these awful people should be held accountable!!!!

— The Cambridges (@loveforcambridg) July 12, 2021
A third person also showered the Prince with gratitude for calling them out the racists. The person noted how England deserved praise and nothing else for how they played in the recent tournament.
Someone else agreed with everyone else, stating how people needed to stop the abuse because it was unfair and wrong. The person also insisted that those involved should be held accountable.
You will make a great King!

— Francis Guidera (@FrancisGuidera) July 12, 2021
Another spectator also agreed with William and shared how the three players had played well and didn't deserve to be abused. Someone else thought the Duke of Cambridge was uttering the point of view of most of England.
Another William fan thought he would make a great king one day. Even a panel on "Good Morning Britain" felt racist abuse needed to be tackled with serious consequences for perpetrators like jail time.
Well done for calling them out Prince William 👏👏 if they are English people and not fake accounts set up to make English look bad then they are disgusting and letting the country down. The team deserve nothing but praise for doing so well in the tournament! ❤️

— Jess Wood 🇬🇧🇯🇲 (@Jessicawood94) July 12, 2021
However, William's sister-in-law, Duchess Meghan, spent years enduring racist attacks from British tabloids. Sadly, the Duke of Cambridge, neither his wife Duchess Kate nor the Royal Family came to her aid.
The abuse was one of the reasons she and her husband, Prince Harry, ended up stepping down from their senior roles in the family in January 2020. However, this wasn't the first time he called out racist abuse in football.
Thank you Prince William! You are absolutely right, it is sickening. Some people are so ridiculously vile. These players have more talent in their little fingers than the entirety of the sad racists spewing hateful words.

— Alex (@lexilex_26) July 12, 2021
In January 2021, he called out racist abuse on the soccer stands, the pitch, and social media. Many royal fans wanted to know why William had never taken this stance before with Meghan's harassment.
William's statement was the first public personal comment by any Royal Family member since the allegations. 
One person even said they wished the Duke of Cambridge and his family had taken the same strong stance for the Duchess of Sussex. William and his team never responded to the criticism.
During Meghan and Harry's March 2021 tell-all CBS interview with Oprah Winfrey, she claimed that some Royal institution members exhibited racist behavior toward her and her son Archie, now 2.
She claimed her son wasn't given a title or security because when she was pregnant with him, Harry told her royal members were concerned about how dark Archie's skin might be when he's born.
Soon after the Sussex couple's interview aired, William defended the Royal Family claiming they weren't racist. He explained, at the time, that he hadn't spoken to his brother since the accusations were made.
William's statement was the first public personal comment by any Royal Family member since the allegations. The Queen said the matter would be dealt with privately after sharing concerns over the claims.