Daily Joke: Three Hikers Standing on a Cliff Met God Who Changed Their Fate
Three men decided to take a hike up a mountain. One was American, the second was Australian, while the third was a Newfie. Little did they know that the little trip would change their fates forever.
Upon reaching the peak of the mountain, they heard a thunderous voice speaking from the sky, which made them cringe in fear.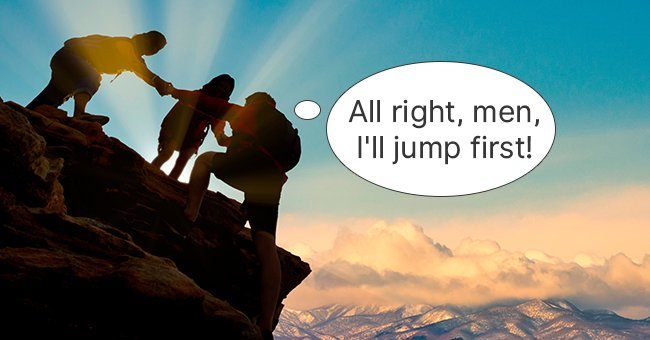 Listening closely, they made out the words, "You three are chosen to bring the heavens into your lives, and I am granting you each a wish. If you believe in me, then you will jump off this cliff, and whatever you ask to land in will be bestowed."
The voice left the men with a firm warning that whatever they chose would determine their fates for eternity. The three men stared at one another as they pondered on whether or not to accept the challenge.
Finally, they walked to the edge of the cliff, deciding once and for all to prove to humanity that God truly existed, even if it meant risking their lives. Thus, they accepted the challenge.
The bravest among them was the Australian, whose only wish was to return home to his wife and kids safely. Casting the doubts off his mind, he moved backward to gain some ground before running towards the edge of the cliff and jumping off.
As he did, he yelled: "Pillows!" Miraculously, an endless pile of pillows broke his fall, availing him safe landing. Next was the American who took the same steps as the first man.
However, being a lover of wealth and riches, the man jumped off yelling, "Dollar Bills!" Immediately, multiple stacks of dollar bills appeared out of nowhere and broke his fall, sealing his fate as a rich man for life.
Seeing the fate of his two other compatriots, the Newfie, who was notably younger than the rest, pondered on what he needed most. Finally, he figured it out and got ready to leap to his fate.
However, just as he threw himself off, his leg struck a stray rock, which sent a wave of pain cascading through him. Instinctively, he exclaimed, "Oh... Sh*t!"
AN OLD MAN ASKS ABOUT HIS WIFE
There was once a 93-year-old man who lived near a bus stop. In addition to being old and grey, the man suffered from Alzheimer's disease.
Every morning he made his way to the yard and positioned himself in a rocking chair, where he could see the passersby as they headed to the bus stop. 
He was especially fond of a young businessman who reached the bus stop every day by 7 a.m. Each time the young man passed by, the elderly man would summon his strength and yell, "Hey... Have u-you seen m-my wife?"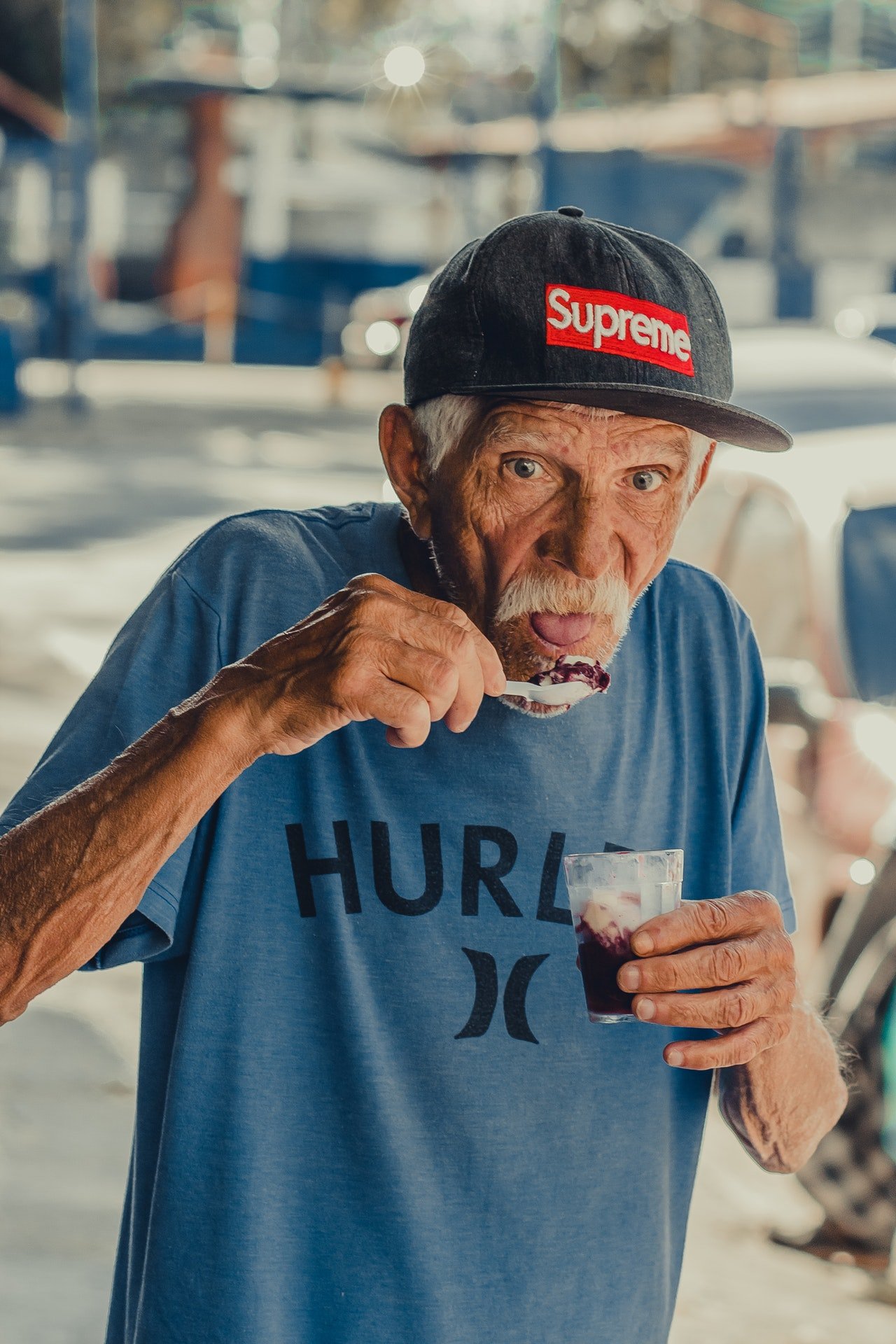 The jolly fellow always replied cheerfully. "I'm so sorry… Your wife has passed away. Ten years ago." This went on day after day, but the old man did not seem to be letting off.
One day, a bystander at the bus stop, who always noticed the awkward exchange, finally summoned the courage to ask why the businessman even bothered to reply. He said, "I've considered not telling him, but my mornings always feel better after I see the look of sheer joy on his face after I tell him where his wife is!"
Enjoyed the two jokes? Here is an another one about three fishermen who caught a mermaid that grants wishes.
Source: Reddit.com, Upjoke.com