'Waiting to Exhale' Star Lela Rochon & Antoine Fuqua Have Been Married for 22 Years — Meet Their Look-alike Kids
Actress Lela Rochon, who shot to stardom after starring in "Waiting to Exhale," is now a proud mother to two look-alike children with Antoine Fuqua, her husband of two decades. Meet their kids.
Actress Lela Rochon rose to fame as Robin Stokes in the 1995 romantic film "Waiting to Exhale" and remains a constant fixture in Hollywood. She has appeared in several films, including "Knock Off" and "Harlem Knights."
In addition to acting and producing shows, Rochon is a proud mother of two look-alike children with her longtime husband, renowned director Antoine Fuqua: daughter Asia and son Brando Fuqua.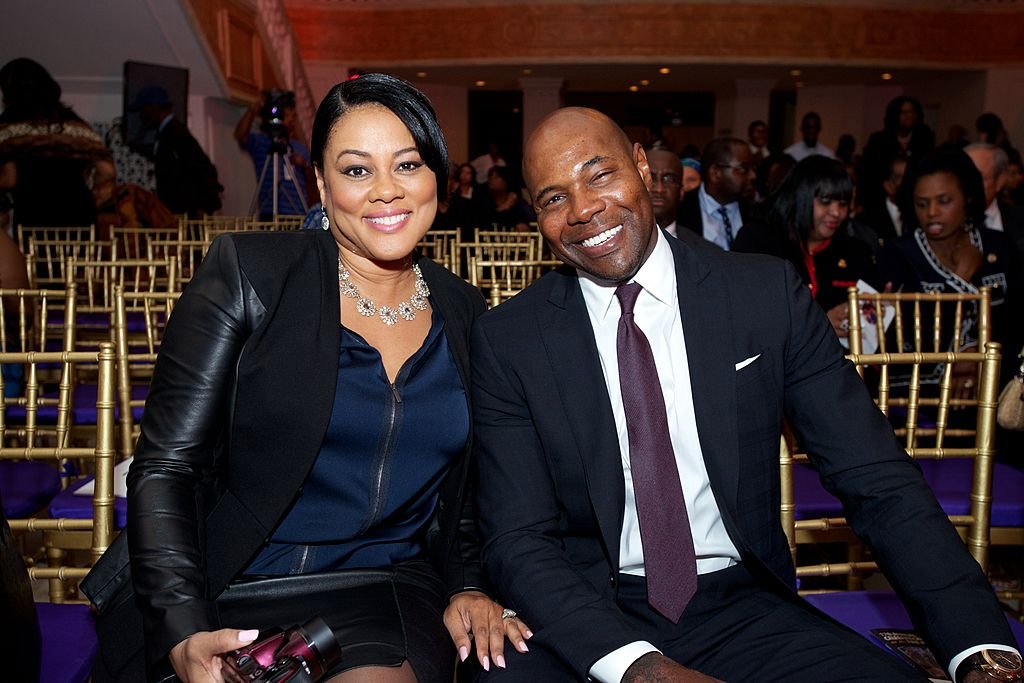 While keeping up with her career, Rochon enjoys motherhood and shows off her joyful experiences on social media. Recently, she shared on Instagram two photos of herself with her children from their recent trip to Mexico. She wrote in the caption:
"My Crew.❤️"
The two photos showed the proud mom smiling between Brando and Asia. She wore a white sleeveless dress; Brando wore a printed white shirt and camouflage pants, and Asia wore a red crop top and brown baggy pants.
Lush trees, a wooden bridge, and an arch added charm to Rochon's snaps, taken at the Funky Geisha Cancun, an outdoor restaurant in Mexico. Many fans gushed over the pictures, noting that her family is beautiful.
Blessed with a beautiful family, Rochon makes sure to express her love for her children. During Brando's 17th birthday celebration, Rochon marked his special day with a sweet tribute on Instagram.
"I'm so proud to call you my son," the doting mom added. Rochon, who appeared sentimental about her teenage son growing up fast, wished Brando the best birthday and lovingly reminded him to dream big.
It seems Brando is on his way to becoming a famous basketball star. Besides sharing several pictures of her beloved son, Rochon added a short video of him playing basketball in school. 
Murphy reportedly said her kiss with Fuqua was just a friendly greeting.
The impressive clip showed the towering teen running across the court and dunking the ball. Many spectators, including his mom, erupted in cheers in the background after his perfect shot.
Just as she is proud of Brando, Rochon takes pride in the achievements of her daughter Asia, who turned 19 last July. Asia recently graduated from high school, and the TV star could not be more delighted about her daughter's new milestone.
Rochon and her daughter share remarkable similarities. Asia previously left fans and her mom's celebrity friends speechless when she wore her mother's vintage red dress to her high school prom. 
The red dress was iconic as Rochon wore it during the "Waiting to Exhale" premiere 26 years ago. Besides looking like her famous mom, Asia follows in the footsteps of the "Boomerang" star in the acting industry. 
Rochon's love for her children is as deep as her love for Fuqua, with whom she has been married since 1999. Despite the controversies surrounding their relationship, the couple's love seems unbreakable. 
One of the controversies that put their marriage to the test happened in 2019. While on vacation in Italy, Fuqua was involved in a kissing scandal with former model and "Hollywood Exes" star Nicole Murphy. 
Murphy reportedly said her kiss with Fuqua was just a friendly greeting. Later, she apologized to Rochon's family, saying she does not condone women kissing or interacting inappropriately with married men.
Rochon reportedly took a break from social media amid reports she felt embarrassed by her husband's wrongdoing. Eventually, she went back online and posted a photo of herself still wearing her wedding ring.
The couple looked stronger than ever but has remained mum about the issue. Rochon resumed her work like the issue did not happen. Recently, it was announced that her iconic movie "Waiting to Exhale" will have a reboot on ABC Network.
A box office hit, the film ranked among the top 30 movies in 1995. Rochon starred alongside actresses Angela Bassett and Loretta Devine, as well as the late singer Whitney Houston.