Madonna's Son Rocco Who Declined to Stay with Her after Parents' Split Looks Incredibly Mature in Rare Snaps
In a recent photoshoot, Rocco Ritchie, Madonna's son, showed how much he looked like his father, Guy Ritchie. Rocco is the singer's son who ended up staying with his father after a custody battle.
This week, "The Rake" shared some rare black-and-white images of Rocco Ritchie, 20, posing in clothes from an era gone by. The young man looked quite handsome and dandy with his London feel.
He also looked quite mature and a lot like his father, Guy Ritchie. In some of the photos, Rocco posed for the magazine with other models to pull off the photoshoot that would be the magazine's 77th issue.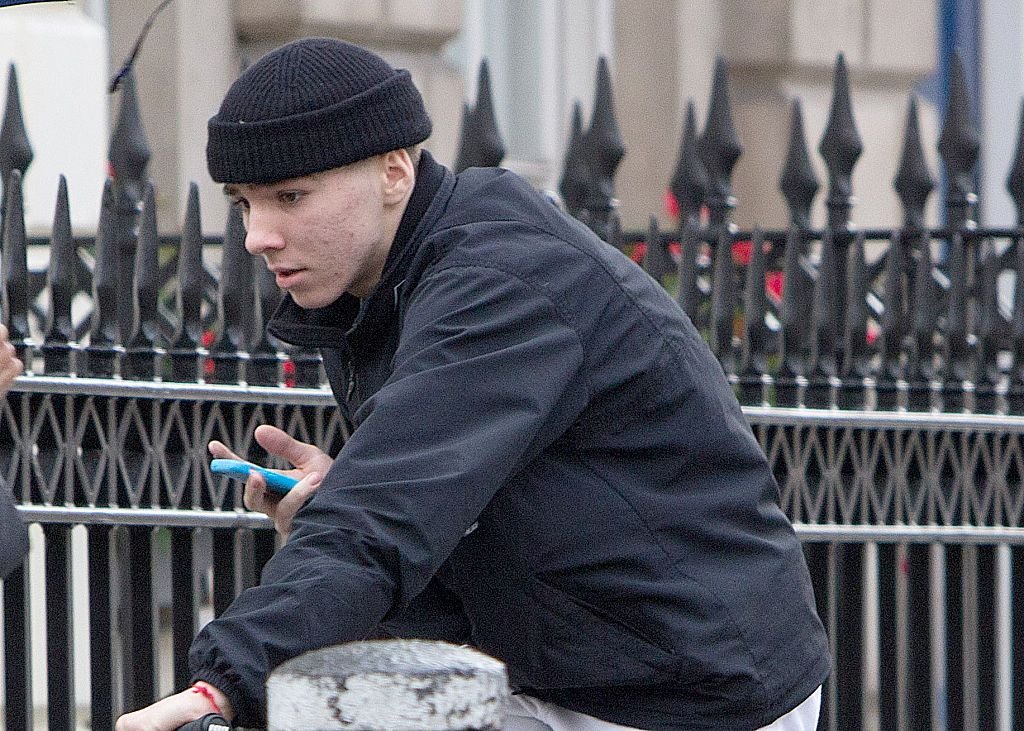 Rocco has been blessed to have famous parents as his mother is the legendary Madonna. The fight for his legal custody between his parents started in December 2015, after the duo had divorced.
At the time, Rocco refused to return to the US with his mother, choosing to ignore a court order. The decision had initially stated that the teenager would go back to New York to be with his mother.
Madonna and Guy Ritchie's custody battle ends as Rocco Ritchie returns to Manhattan https://t.co/c0DgeZKpJS pic.twitter.com/M7j1Vc7116

— People (@people) June 1, 2016
Instead, he wanted to stay with his director father in London. For months after that, Madonna seemed to plead for reconciliation with her eldest son via social media tributes to him.  
Having Rocco away from her also messed with her professional life. During a March 2016 performance, Madonna emotionally dedicated the song "La Vie en Rose" to her then-estranged son.
She explained to the crowd that if she spoke too much about her son, she might end up crying. The musician shared how she was dedicating the song to Rocco and hoped he would hear it and know she missed him.
A judge even tried urging the former couple to resolve their issues amicably for the sake of their son. Nine months after the custody battle began, the then-16-year-old Rocco's father won custody of him.
Rocco John Ritchie was born on August 11, 2000, a few months before his parents tied the knot at Scotland's Skibo Castle. His older half-sister Lourdes Leon is Madonna's daughter with Carlos Leon.
Lourdes was also born in 1996 in Los Angeles, like Rocco, but mainly lived in London. In 2006 Madonna started the process of adopting her third child, son David Banda, then 10, from Malawi.
Shirtless Rocco Ritchie packs on the PDA with mystery brunette in Sardinia https://t.co/DixnjNjHd2

— Daily Mail Celebrity (@DailyMailCeleb) August 4, 2021
The paperwork took around two years to be finalized, and months after the adoption came through, Madonna and Guy separated. In 2008, the famous couple's divorce went through.
A year later, the singer adopted daughter Mercy James from Malawi and returned to the US. Guy ended up getting married again to Jacqui Ainsley and went on to have three children: Rafael, Levi, and Rivka.
Madonna and Rocco are now fostering a healthier relationship, but things weren't so easy back then. Rocco used to be a troubled teenager who once commented negatively on a video his mother posted to Instagram.
The clip featured the singer with her adopted son and daughter doing the mannequin challenge. Rocco bitterly commented at the time that he was happy that he didn't live with them anymore.
That incident came just days after the 16-year-old was found with cannabis in his backpack near his north London home after neighbors reported him to the police. This was only brought forward two months after it happened.
It seemed Rocco had found love in recent months when he was seen on a beach in Mexico with a mystery woman. He was photographed in February 2021 while snuggling with an unknown woman.
One of the latest sightings of Madonna's son happened in June 2021. "Daily Mail" reported seeing Rocco in a 1950s-style suit as he left a private members' club in London during the week.
He was dressed in a red and green checked two-piece suit, with a patterned shirt. The young man enjoys dressing in clothing from the past London era and included a blazer and oversized trousers.