Antelope Makes Deadly Mistake Distracting a Leopard from Mating
Tourists on a game drive in northern South Africa recently witnessed an extremely rare sighting in which a male leopard, ready to mate, ignores his mating partner to hunt an impala that was nearby.
The incident took place in the western section of the Sabi Sand Game Reserve, near the Kruger National Park, where guests gathered to observe a couple of leopards.
In the video, which was uploaded to Youtube, we can see the animals getting together and preparing to mate. However, while they were getting into position, something distracted them.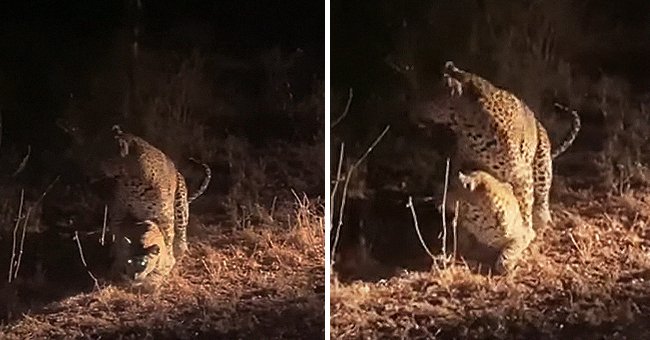 BETTER THINGS TO DO
A sound coming from the nearby bushes attracted their attention. At that point, all thoughts about mating went out the window, and seconds later, an impala jumped out of nowhere.
Fast as lightning, the male leopard manages to catch the young impala mid-jump while his mate dashes off into the darkness. The male, however, decides to take the impala for a ride.
With the animal trapped between his strong teeth and struggling to escape, the male leopard rushed by the caddies with people in them and climbed up a tree.
Leopards are currently one of the species at risk of going extinct.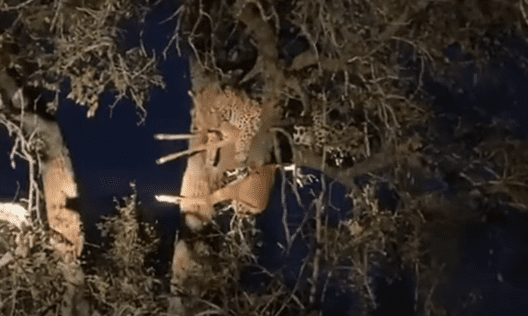 QUITE UNIQUE ANIMALS
According to Fred Smith, a guide from the Dulini Private Game Reserve, leopards are amazing creatures capable of extraordinary feats. He recalled:
"I've seen them perform some amazing acrobatics: catching birds and other antelope, lunging in and out of trees and across rivers and rocks. They truly are amazing cats."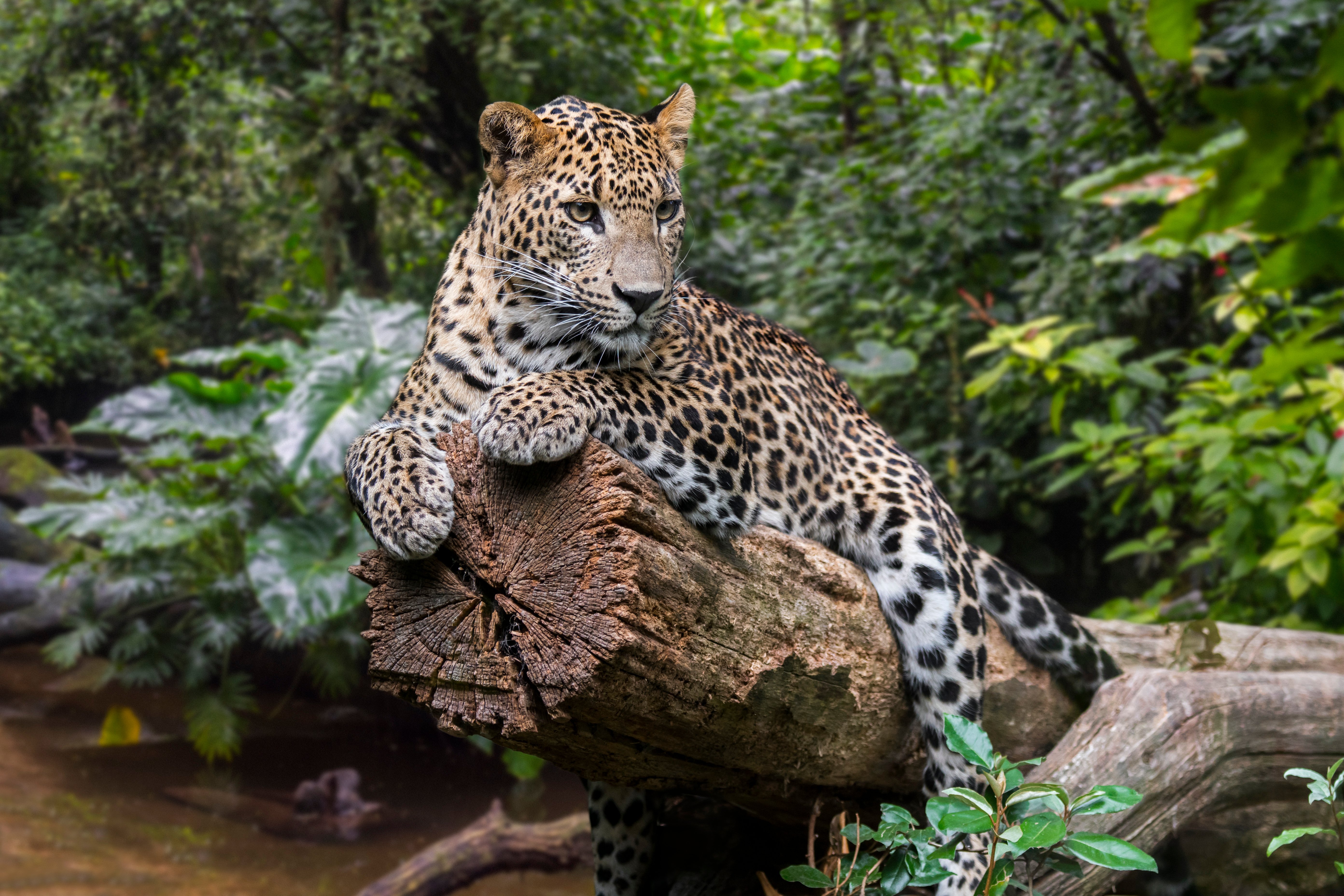 Smith said that the impala was still alive for a few moments, but after being carried up the tree by the feline, it was most likely flushed by the hyenas that later showed up to the scene.
Despite being great predators, leopards are rarely spotted as they are quite shy and elusive. However, the animals at the Sabi Sand Game Reserve have grown accustomed to the presence of the vehicles.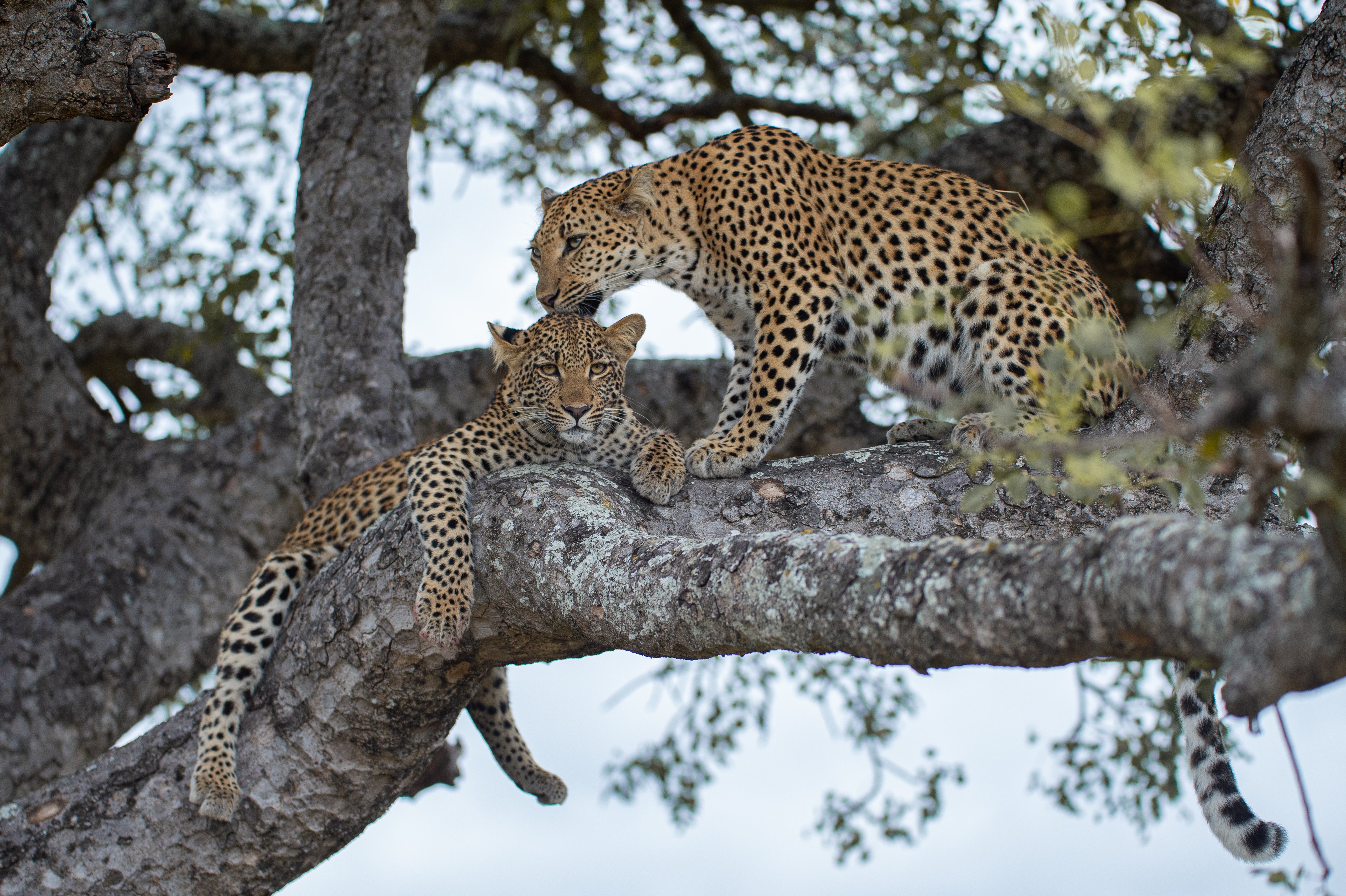 SIMPLY AMAZING
Smith, who has been in the safari business for a dozen years, shared that it took quite a long time for them to be comfortable enough with the people watching them in order to carry on with their natural behavior.
Still, what happened with the impala was one of the most amazing things Smith has ever witnessed, and he believes that he will never see anything like it ever again.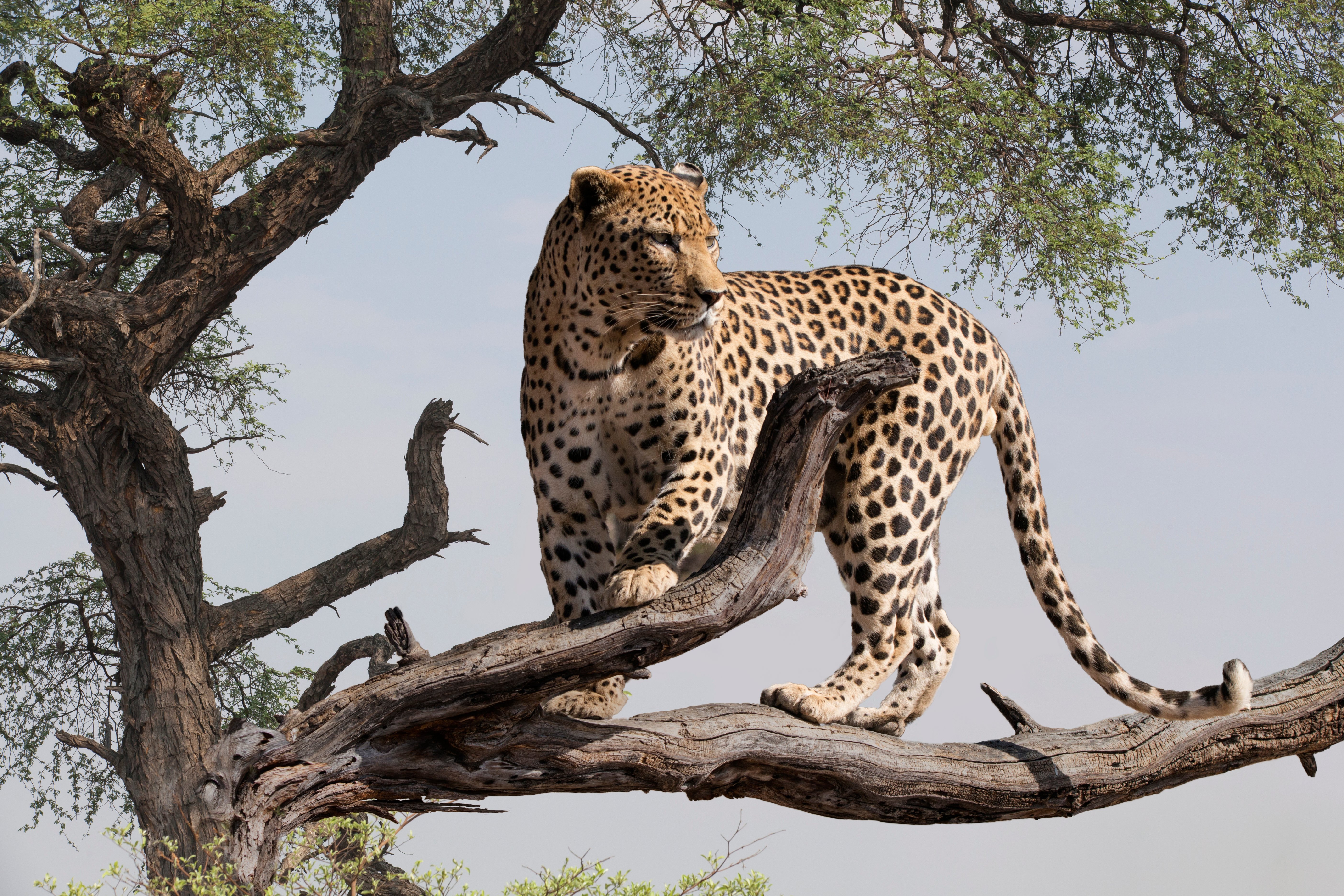 Post-doctoral researcher Vincent Naude, from the Institute for Communities and Wildlife in Africa, described the event as an "incredible case of "right-place-right-time" moment for the leopard.
Leopards are currently one of the species at risk of going extinct due to their declining numbers in the wild and are forced to inbreed due to over-hunting in the past decades.