Mom and Daughter Kicked off Plane for Trying to Use Intercom to Get Aisle Seats
Two 'Karens' were kicked off an already-delayed plane after they rudely used the intercom and threatened to "cry and scream" during the flight.
A mother and her daughter were caught on footage causing a commotion in a Southwest Airlines flight. The TikTok video, posted by @official_norcal_mom, has since gone viral and attracted comments from angry users.
The two women, dubbed "Karen and Karen 2.0," boarded a full-flight from Sacramento to San Diego right before the doors closed.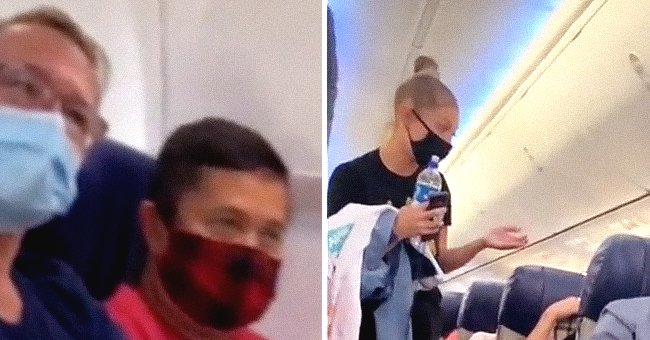 Despite it being a full flight, the two women demanded aisle chairs and thought that everyone should rearrange their seats to accommodate them.
However, the women took action when the flight attendant informed them that their request could not be granted due to the full plane with a first-come, first-serve seating arrangement.
One of the Karens used the intercom and asked the passengers to give up their seats so they could sit in the aisle together, despite being told that they were not allowed.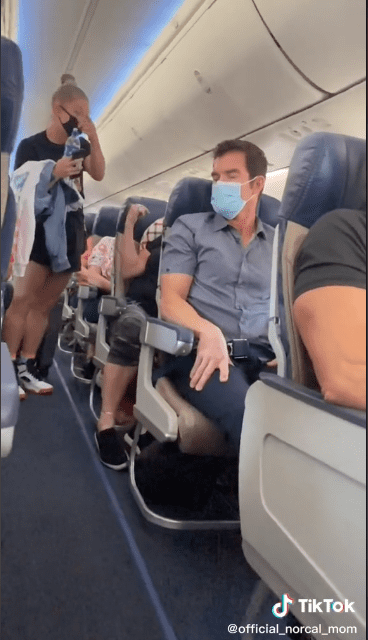 Probably already disgruntled from the two-hour flight delay, the flight attendant had a quiet argument with the woman and explained that she could not do as she wanted.
Another woman labeled Karen recently went viral on TikTok after she was captured rudely talking to a cop who pulled her over...
Finally, the daughter agreed to take whichever seats were available but added, "We'll just go sit down. She can just cry and scream on the plane." The woman also threatened that her mom would "grab onto people."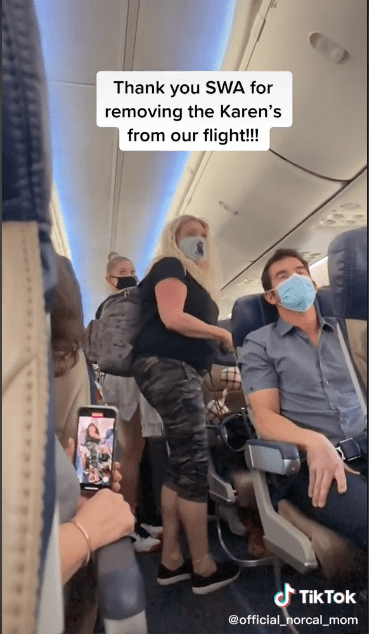 Although some parts of the video were inaudible, the TikTok user added an overlay that explained what happened to the two Karens. She wrote:
"[The] flight attendant felt like the passengers weren't safe with that behavior. They removed them both [...] We were delayed another hour because of them. The whole plane applauded when they were removed!"
The TikTok user further shared that the daughter had been rude and aggressive since boarding the plane. She was yelling for everyone to hear her.
Several TikTok users expressed their disappointment with the mother and daughter, claiming that the women felt privileged and entitled.
"If it's so important to have an aisle seat, they should have flown an airline where you can reserve your seat. Not Southwest," one user wrote.
Another woman labeled Karen recently went viral on TikTok after she was captured rudely talking to a cop who pulled her over for texting while driving.
The woman continuously disrespected the officer in front of her child and called him "butter fingers" when he dropped his pen. TikTok users were enraged in the comments section.