Fans Can't Stop Commenting after Seeing Martin Lawrence's Ex-wife Pat's Short Haircut Debut - See Photos
Former Miss Virginia Patricia Smith knows how to spark positive reactions from her fans. Recently, she served her fans a new appearance, and they could not keep calm. Find out more!
Patricia "Pat" Smith, the former wife of American actor and comedian, Martin Lawrence is 50 years old but appears to be age-defying. Time and again, she has proven that age is just a number when it comes to looking chic.
Pat constantly updates her Instagram fans with sizzling images of herself, leaving them lost for words. Once again, the mom of four took to her Instagram story to share a new look with her supporters, and they loved it.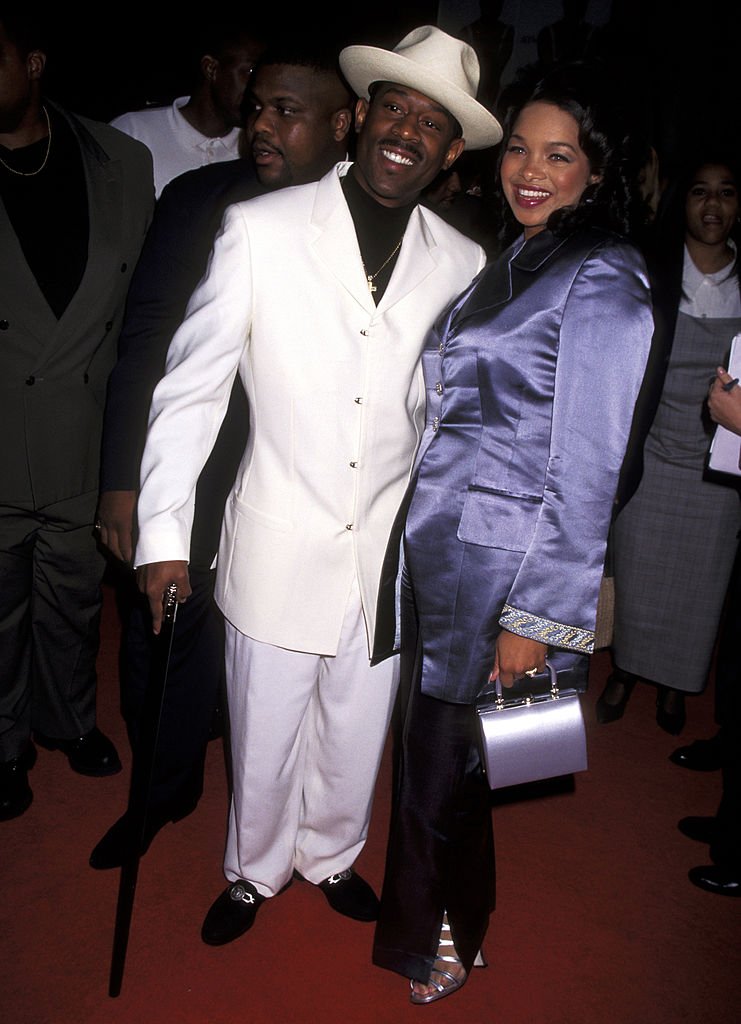 PATRICIA SMITH'S NEW LOOK
Pat Smith recently took to her Instagram page to debut her new hairstyle. The founder of "Treasure You" rocked an excellent blonde pixie cut, accentuating her ageless appearance. 
Lawrence's ex-wife also wore a blank tank top and accessorized it with gold hoop earrings and a matching necklace. She sported light makeup and gray contact lenses.
Another snapshot shared on her Instagram story saw Pat saying goodbye to her braids. In the photo, the raving beauty's blonde braids could be seen in a waste bin. She also added the caption:
"Bye bye braids!!! Y'all were fun and sexy for the summer… especially in Puerto Vallarta!!!😘."

In another picture, Pat donned the same outfit and posed in the company of her son, Elijah. The pair wore big smiles and beamed with joy while staring at the camera.
Pat shared one of the elegant pictures on her Instagram feed with a caption, revealing that a 2018 challenge inspired her haircut. She also made it known that she just wanted healthy hair that could be styled to express whatever was going on in her soul at that time.

REACTIONS FROM INSTAGRAM USERS
Delighted fans wasted no time in trooping to the comments section to serenade Pat with words of admiration. One user explained that Pat looked even more gorgeous and tagged the haircut as beautiful. Then a fan wrote:
"absolutely gorgeous🔥"

Another respondent admitted that she loved Pat's new look and described it with fire emojis. A third follower said Pat's haircut looked great on her, adding that the comedian's ex-wife had a pretty face.
A fifth user noted that Pat looked very beautiful and further confessed that she loved it. Also, the user said the haircut showed the celebrity's pretty face more and made her look younger.
A few months after their 20th marriage anniversary, the pair shocked the world when they announced their separation.

INSIDE PATRICIA SMITH'S LIFE AND MARRIAGES
Pat is a former beauty queen who enrolled in several pageants and was crowned Miss Virginia, USA. The star has been married twice and has also been divorced twice.
Pat's first marriage was to the "Bad Boys" actor Martin Lawrence in 1995. The pair enjoyed marital bliss for a short period and eventually called it quits on each other two years later.

Although the former lovebirds are no longer romantically involved, they share a beautiful daughter, Jasmine Page, who they welcomed in 1996. Pat and Lawrence appear to be great parents as Jasmine always celebrates them on special occasions.
During the 2020 Mother's Day celebration, Jasmine shared a post on Instagram, where she showed off heartwarming moments she experienced with her mom.
In the caption, the young star tagged Pat as her rock and relayed that she loved her mom more than she could express in words.
The following month, Jasmine celebrated her dad on Father's Day with an emotional tribute. She described her dad with superlatives like loving, dedicated, passionate, hard-working, patient, and hilarious.
Apart from Jasmine, Pat is also a doting mom to three children— Emmitt Smith IV, Skylar Smith, and Elijah Smith. The beauty queen shares her kids with her ex-husband, Emmitt Smith.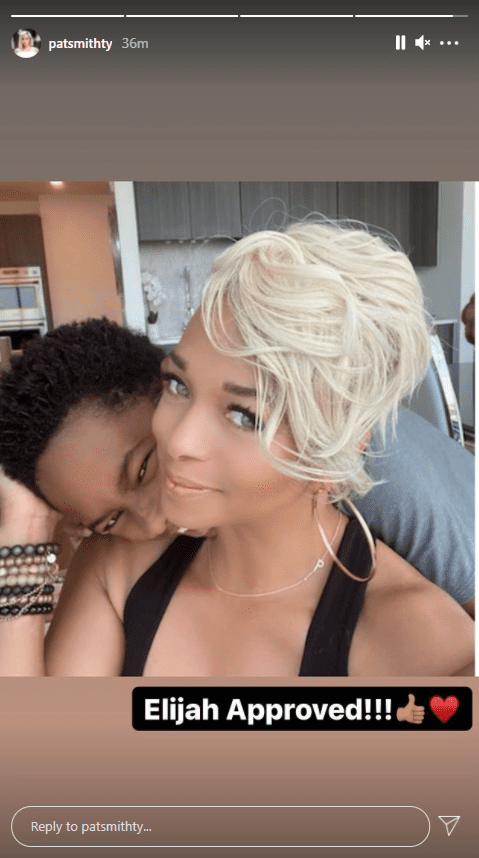 Pat and Emmitt tied the knot in April 2000 and stayed married for twenty years. A few months after their 20th marriage anniversary, the pair shocked the world when they announced their separation.
In the joint statement, Pat and Emmitt made it known that they would continue to forge ahead with love and compassion for one another. Finally, the duo admitted that they would work together in the best interest of the family, their children, and their businesses.