Tennis Star Naomi Osaka Looks Happy Rocking Fiery Red Braids in BTS Snaps from the Olympics
Naomi Osaka impressed fans once again as she sported a head-turning red hair in snaps she recently posted to Instagram, marking her return to social media after her Tokyo Olympics journey. See her fantastic look.
Naomi Osaka is one of the most talked-about personalities in the world of sports today. With four Grand Slam championships under her belt, all eyes are on the Japanese-Haitian tennis star.
She recently took center stage at the Tokyo Olympics, gracing the covers of prestigious magazines and promoting a Netflix documentary about her in the run-up to the most highly-awaited sporting event.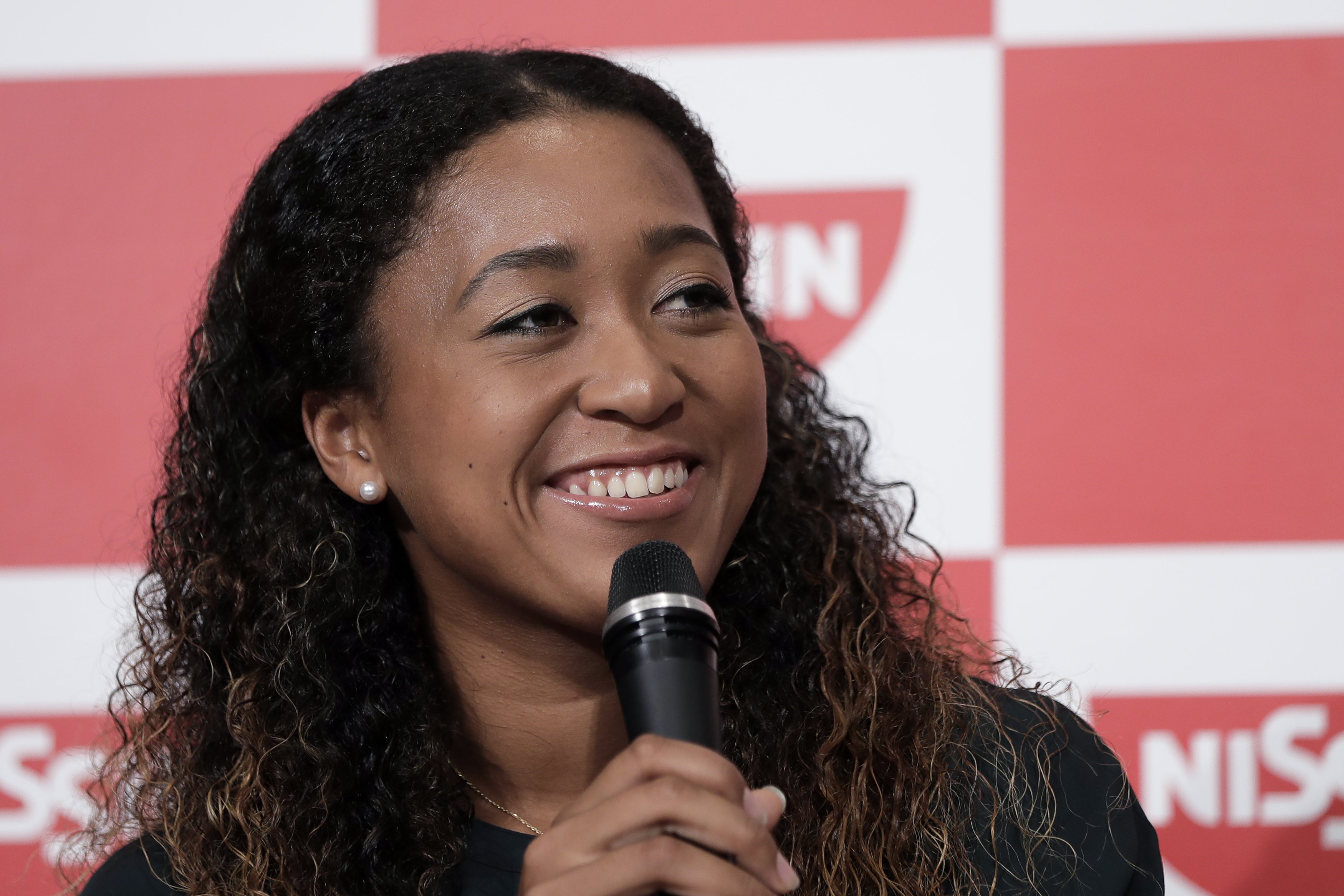 The 23-year-old athlete failed to bag a medal at the Olympics. But life goes on for Osaka, who appeared in high spirits in Instagram photos she posted on August 8 with the caption, "a Olympic collage (sic)." One awestruck fan commented:
"You're amazing Naomi... for so many reasons. Keep showing the world who you are!"
The first photo showed Osaka looking fiery in her red braided hair with a mix of white and dark locks. Her eyebrows were on fleek, and her lips were perfectly enhanced with red lipstick.
She flashed the peace sign as she took the selfie. The athlete appeared to have taken the snap on the day of the Olympic torch relay based on her white shirt and the text printed on it.
She inspired many by encouraging everyone to embrace even the times when they are not okay.
Osaka obtained the honor to perform the traditional torch lighting during the games' opening ceremony on July 23. She earlier expressed that it was her greatest athletic achievement.
Osaka, currently the world's No. 2 ranked women's player in tennis, also featured her French bulldog puppy, Butta. The third snap appeared to be a screenshot of a video call during which the athlete reconnected with her beloved pet.
Another photo showed Osaka in the heart of a game during the Olympics. In the dramatic snap, her flawlessly styled hair moved in sync with her as she prepared to smash the tennis ball.
In another picture, Osaka made a face while holding food on a stick in one hand and her phone in another. She also shared a screenshot of Netflix's home page to promote her self-titled documentary.
Her post, which has amassed almost half a million likes, also featured snapshots that provided glimpses into the Japanese culture, such as a Naruto poster, local food, and the Japanese flag.
Countless fans shared their admiration of the athlete in the comments section. Many avid followers dropped emojis such as fire, heart-eyes, and red heart.
Osaka seemed to be living her best life following the recent drama in her career, including withdrawing from the French Open to prioritize her mental health. She also skipped Wimbledon to focus on her well-being and her preparations for the Olympics.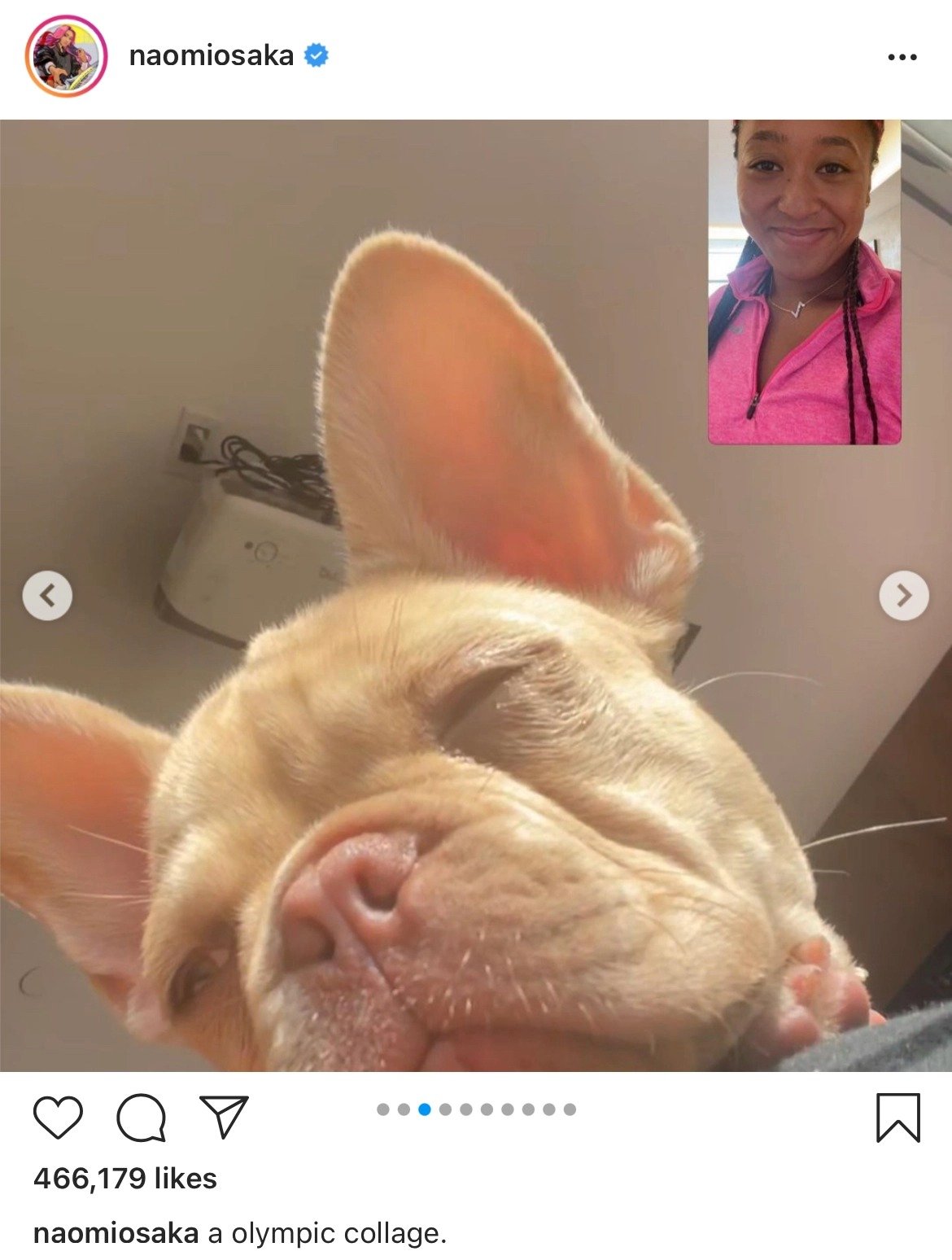 Fans were shocked over her straight-set loss to Czech tennis player Marketa Vondrousova at the Olympics. Her defeat in the third round of the women's singles competition robbed her of the chance to bring a medal for the host country.
Many expected Osaka to win gold at the tournament. According to sports observers, the overwhelming pressure may have gotten into the tennis superstar's nerves. Belinda Bencic of Switzerland eventually won the gold medal in the women's singles of the tennis competition.
Despite her defeat at the Olympics, Osaka continues to be a celebrated athlete because of her courage to put a spotlight on mental health issues facing athletes like her. She inspired many by encouraging everyone to embrace even the times when they are not okay.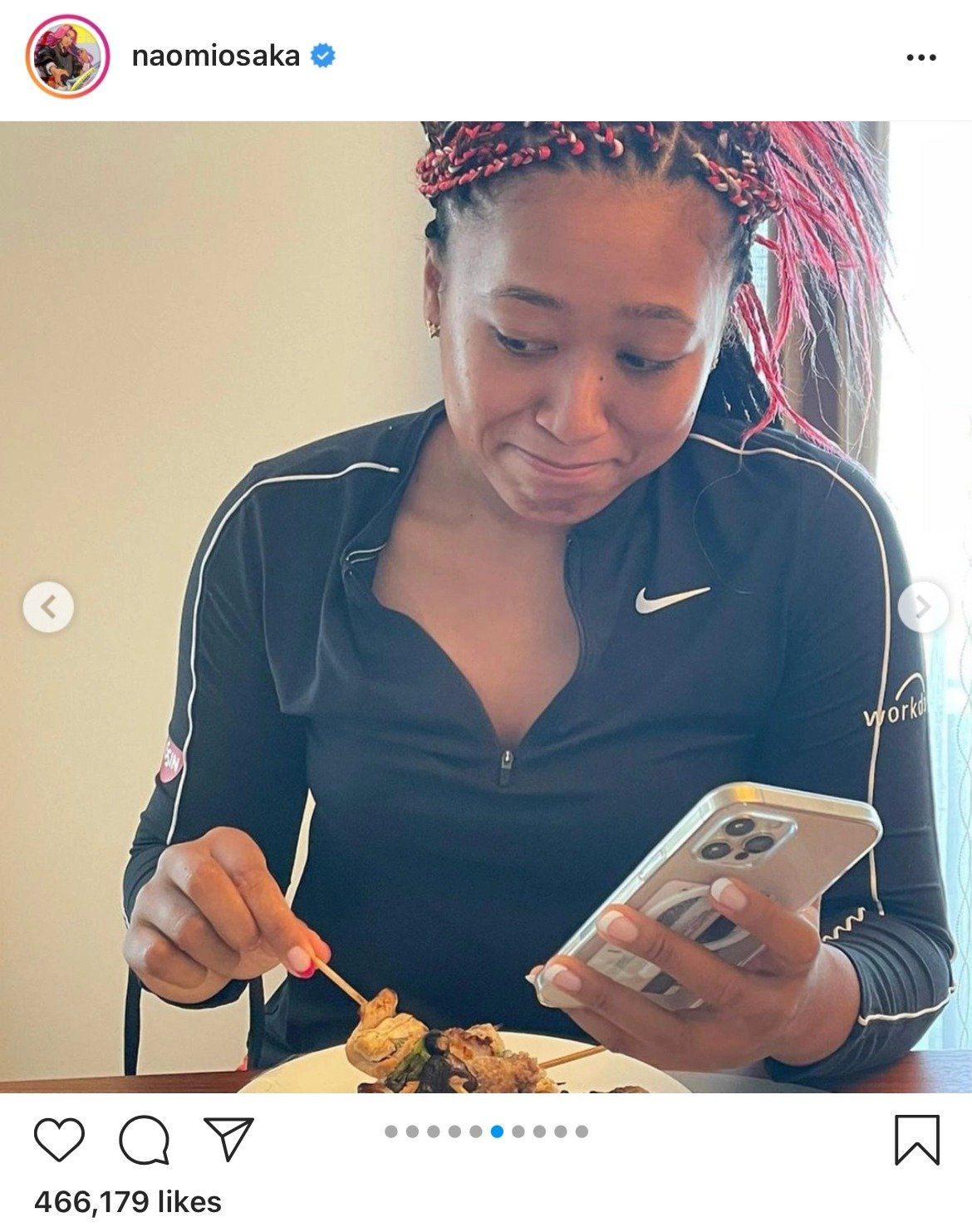 Osaka continues to make headlines for withdrawing from tournaments. Recently, she opted out of the National Bank Open in Montreal. She did not explain her reason, but she said in a statement that she hoped to see fans in Canada next year.
While she may be missing out on a few tournaments, Osaka is living it up with her supportive boyfriend, rapper Cordae. The tennis pro earlier opened up about how her boyfriend keeps her motivated in her career.