Halle Berry Opens up about Playing a MMA Fighter at Age 54 for Upcoming Movie 'Bruise'
Acclaimed actress Halle Berry ages like a fine wine, and her age-defying physique recently led her to a role of an MMA fighter. Read on to find out what she thought about playing such a character at age 54.
Halle Berry is a fearless actress known for her beauty and talent. The 54-year-old Hollywood icon has received numerous accolades, including the most coveted Oscar's Best Actress Award.
Besides being a renowned actress, Berry is a proud mom to two beautiful children, daughter Nahla Aubry and son Maceo Martinez. Also, she is currently living it up with her boyfriend, Grammy-winning singer Van Hunt.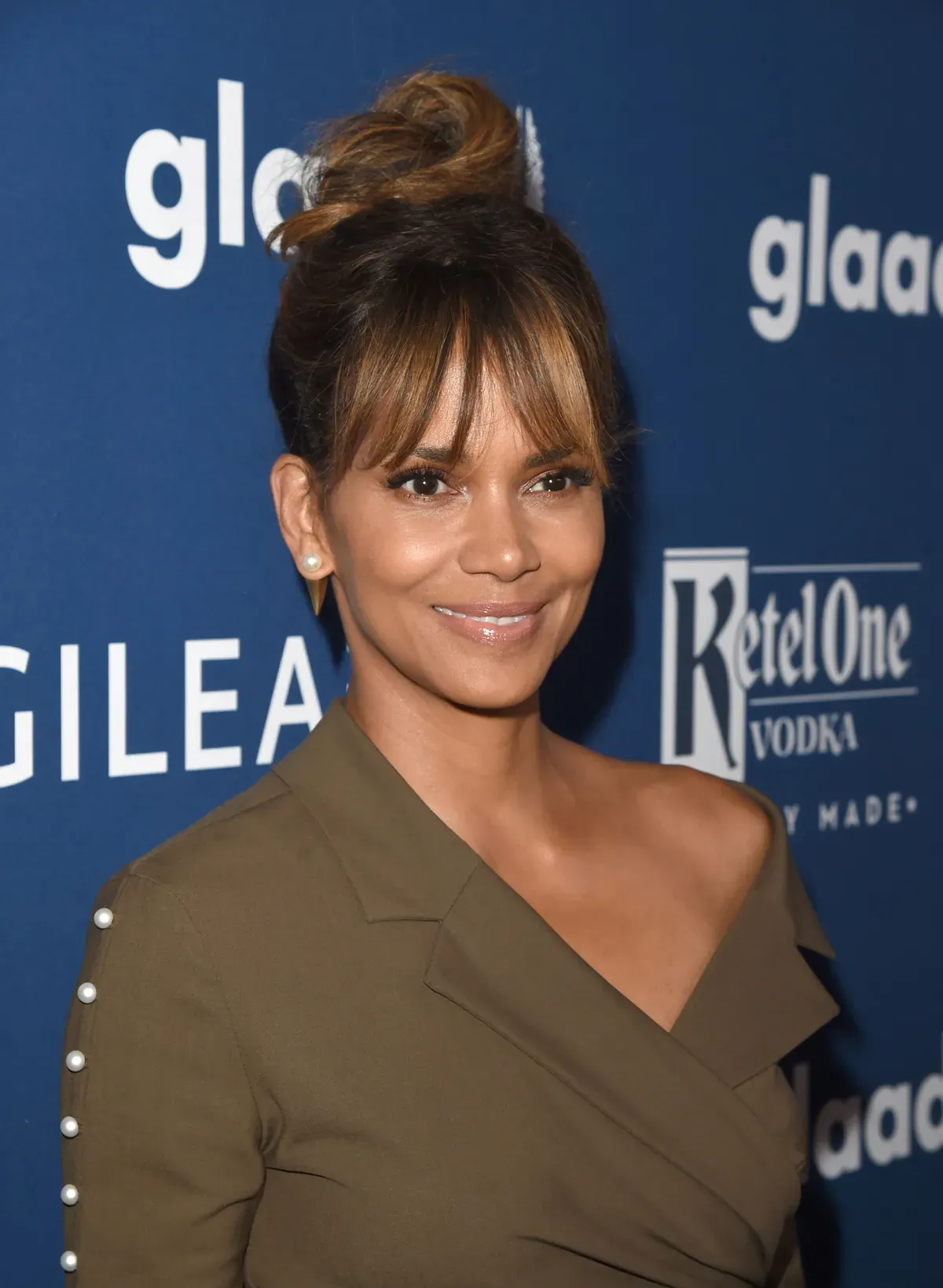 Career-wise, Berry continues to reach greater heights. She has an upcoming movie titled "Bruise." The "Monster's Ball" star recently opened up about her role in the highly-anticipated movie,
writing
on Instagram:
"I couldn't think that I'd be playing an MMA fighter at 54 years old. Yet I did, so it's got to be changing."
Along with her honest thoughts, she shared a photo of herself that seemed to be taken on the movie set. The actress looked dandy in a black outfit while sitting on a wooden chair.
She pulled off a smoldering look as she posed with one leg over one arm of the chair, displaying one black loafer. She let her curls hang loose and cascade over her back and one side of her chest.
Spotlights from across the room created a dramatic lighting effect that emphasized the actress's one-of-a-kind beauty. What also stood out in the photo was the black glove on her right hand.
Berry said she could not stop thinking about the story and began reimagining the main character.
In the caption, Berry mused that Hollywood stars used to struggle with their career when they hit 40 years old. She could not believe that at 54, she would get to play an MMA fighter.
The actress added that she's proof the movie industry may be changing its attitude towards aging actors. Ageism has been one of the issues being thrown at Hollywood executives in recent years.
Berry continues to break barriers in Hollywood as she also steps into the role of a movie director. She not only got to portray an MMA fighter in "Bruise," but she is also making a directorial debut with the film.
The movie, which will be released on Netflix on November 24, is an indie drama that follows Jackie Justice, a disgraced MMA fighter in pursuit of reviving her career. Berry said she fell in love with the story the moment she read the script.
However, the protagonist was originally an Irish Catholic white woman in her 20s. Berry said she could not stop thinking about the story and began reimagining the main character.
"I couldn't get it out of my mind, so I thought, is it possible that this could be reimagined for someone like me?" she said in a recent cover story interview with Entertainment Weekly.
She thought that the role of an MMA fighter was something she could take on. She then envisioned the character as a middle-aged Black woman. Blake Lively was the original actress eyed for the role.
After she turned down the project, Berry pitched her idea to the producer. Before taking on this exciting project and stepping into the dual role of lead actress and director, Berry experienced racism in the industry. 
Despite her Oscar's award and several other recognitions, the "Kidnap" star found herself struggling to land the same roles handed out to white actresses of her caliber.
Berry also shared her thoughts about "Catwoman," which was a critical flop but the movie where she earned her biggest payday. While others cautioned her before taking on the role, she thought it was a good opportunity to have a woman of color play a superhero.
In the love department, Berry is over the moon. The Oscar winner has been posting sweet photos of herself together with 51-year-old Hunt. She recently shared a snap of herself drinking wine while listening to his records.