McDonald's Workers Walk Out Mid-shift Because of High Temperature Inside
Terrible exhaustion overcame McDonald's employees as they decided enough is enough. They chose to walk out, arm-in-arm and vehemently refusing to carry on working until their demands were met. 
Based in Detroit, McDonald's employees had enough of the intensive heat they were working under. As a result, they downed tools, refusing to carry on until the issue was resolved. 
A TikTok video was shared online of these individuals leaving the famous fast-food chain store, appearing fed up. The workers identified themselves in the clip as Tara Ali, Robbie Cochran, Jarmier Owens, and Daron Burton.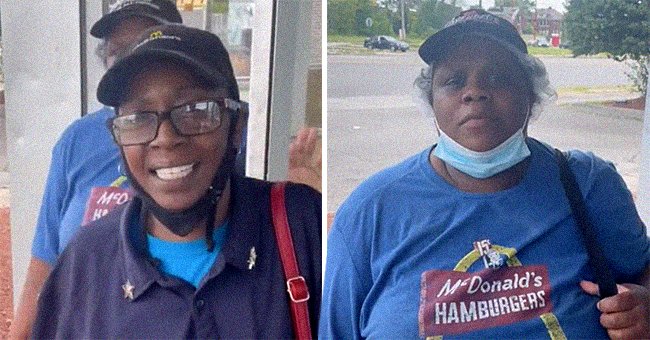 They all walked out of the store one by one, stating their names, the fact that they worked for McDonald's, and their shared reason for walking out. Owens vehemently emphasized that they would not be returning until the air conditioner is put on. 
There was overlay text on the video, which expanded on the walk-out. Part of it stated that it was a work safety issue where high temperatures can put employees at risk of exhaustion and heatstroke. 

The post was shared by "Raise Up for $15," which is the name of an organization for workers' rights whose specific aim is fighting to raise the minimum wage to $15.00.  The description read:
"@mcdonalds needs to step up."
It also stated that the workers were fed up and unwilling to work under such poor conditions anymore. The post's comment section was divided on the employee's assertive actions. 
A significant number criticized them for their allegedly poor work ethic. Some asserted that what they were doing didn't classify as a "real job," saying that their apparent lack of grit is a sign of why these employees work low-wage jobs. 
Many others expressed their sympathy. These individuals were angered by the conditions that these employees had to work under.
One commentator shared his admiration for them, stating that it took courage for them to stand up for themselves. The post has gone viral, attracting just over 10,000 likes so far. 

Besides these McDonald's' workers, many employees within the fast-food industry are putting their foot down when it comes to adverse working conditions. Earlier this year, workers at a Burger King restaurant in Lincoln, Nebraska, quit. 
Not only that, but they collectively left a "We all quit" message on the store sign while doing so. Rachael Flores, an ex-General Manager, cited feeling unappreciated as one of the main issues with the job. 
Just as with the McDonald's workers, there was a problem with the air conditioning in the kitchen, with Flores at one point landing in the hospital for dehydration. It looks like workers are no longer keeping quiet, demanding the respect deserved.