Venus Williams Flaunts Ample Cleavage & Slim Figure in Pink Sportsbra & Skirt in Photo
Venus Williams is one of the greatest female tennis players to have graced the court but showed with a recent post on her Instagram page that she is also a fashionista.
Serena and Venus are two players that will forever be remembered in tennis history because of their great exploits in the game. However, beyond tennis, the sisters are conquering other worlds.
Venus gave an example of how she and her sister are doing this with a recent post she made on her Instagram page. She shared a picture that showed her during a training session in a practice court.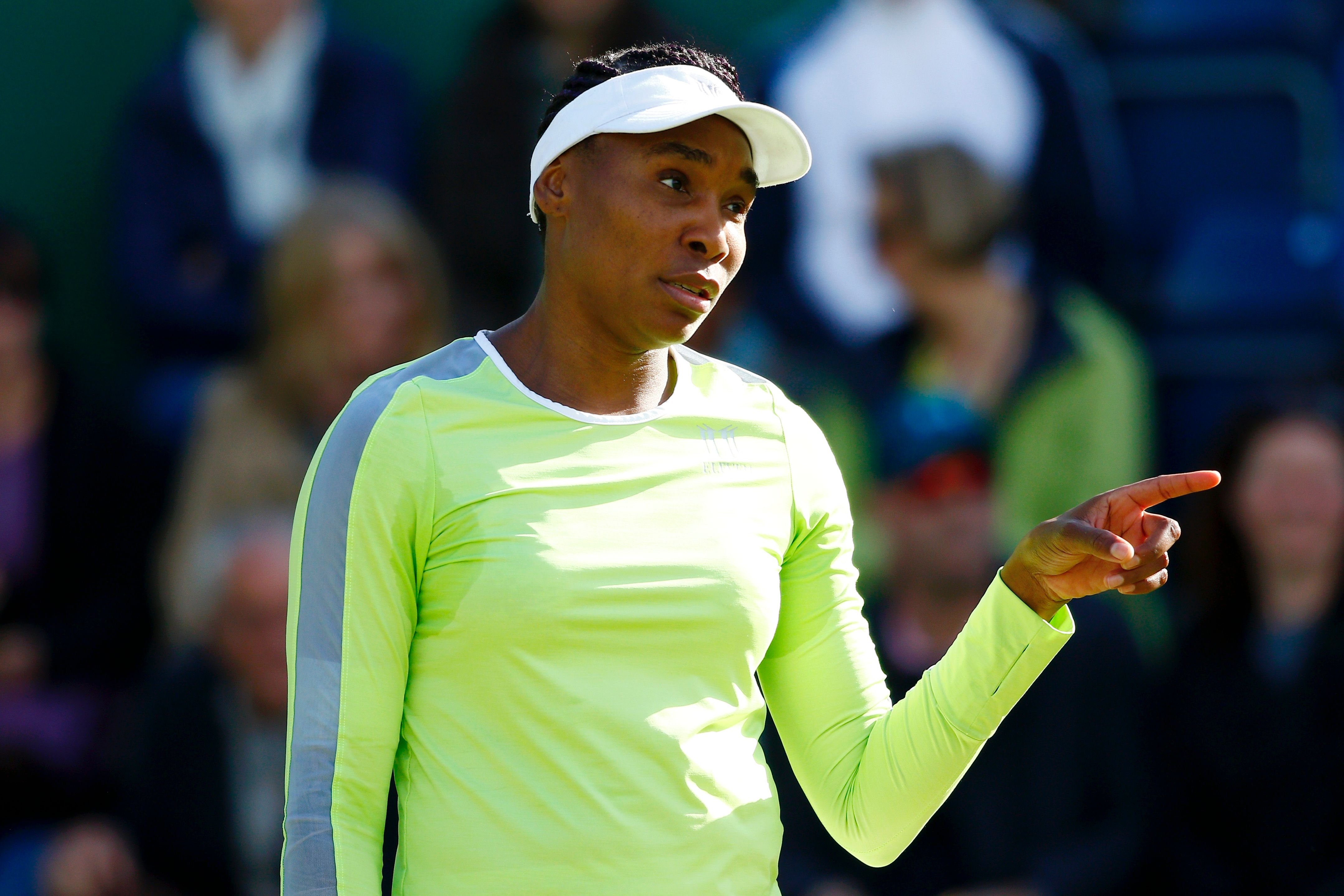 However, it was more than a picture but also a statement of fashion brilliance and elegance. Venus wore a two-piece outfit comprising a pink and blue sports bra and matching mini skirt. 
She paired the outfit with white sneakers and held a tennis racquet while posing on the blue court. The nature of Venus' outfits meant that her sexy figure, ample cleavage, and gorgeous legs were on display. Her beautiful skin also shone in the sun. 
In the post's caption, the 41-year-old, who looked 20 years younger than her age, wrote, "nothing comes to a sleeper but a dream." She added that her father always echoed that drive at practice. 
She revealed her intention to develop a "killer" activewear collection to close out the season. Hence, she partnered with the best in the business, Carbon38. 
She wishes more people understood that it is okay to remake oneself and become a renaissance woman.
Venus revealed how she and the shopping and retail brand worked hard on the collaboration to design a worthy collection. She also added: 
"I designed this collection for the energy builder, the fire starter in all of us. You can't not bring it in these sets ... 🔥."
Carbon38's collaboration with EleVen By Venus Williams includes a capsule collection available in sizes XS through XXL and features bras, tops, dresses, rompers, and adorable accessories. 
Venus also revealed on her website that she has another company called V Starr Interiors. She described the companies as her babies and said she always cares for them. 
However, many people will always associate her with tennis because of her laudable career. In a chat with The Cut, Venus said:
"I think people get mostly what I do in tennis, but people know you for one thing, and they may not always expect something else. But I'm definitely more than a tennis player." 
She explained that she is grateful for tennis as it is her first love, but there is more to her than that. The tennis star said she loves art, design, wellness, and self-care. 
Hence, she wishes more people understood that it is okay to remake oneself and become a renaissance woman, which is what she is doing. 
In terms of self-care, Venus does so much to stay in shape and maintain her fit figure. One of her fitness routines includes a 17-minute ab and backside workout that is not for the faint-hearted. 
Venus is currently ranked 112 in the Women's single ranking as she prepares for the US Open later in the month. She and Serena, recently withdrew from the Western & Southern Open, joining top-ranked male players Novak Djokovic and Roger Federer in doing so. 
Given the recent trend of major tennis stars dropping out of major tournaments, fans hope the Williams sisters will compete at the US Open.