'1000-LB Sisters' Star Tammy Slaton's Fans Outraged Following Her New Selfies
Not too long ago, "1000-LB Sisters" star Tammy Slaton left her fans speculating what the 35-year-old could be up to when she cleared her Instagram. Was she re-inventing herself?
Fans were left speculating about what could be going on after "1000-LB Sisters" star Tammy Slaton deleted all her Instagram photos, with some concluding that she'd given up, while others thought she was remaking herself.
So, when she posted close-up photos of her face in recent Instagram posts, fans were left wondering if she'd made any changes to her body or she was still the same old Tammy.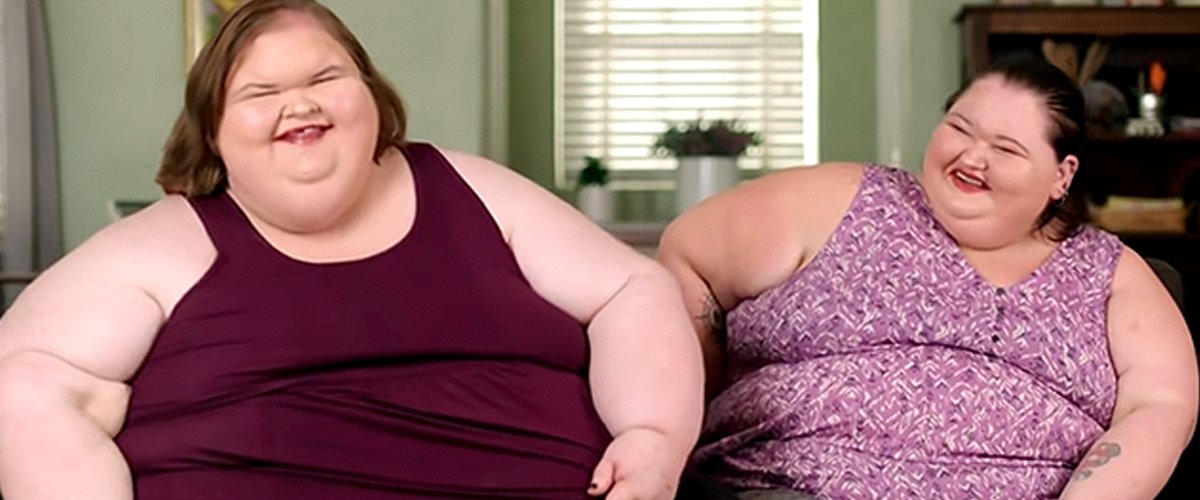 Her newest photos showed Tammy with oxygen pipes running from her nose and have caused quite the uproar among her fans.
With the photos posted without captions, fans have grown frustrated trying to understand what is going on with her and have been forced to draw their own conclusions regarding the photos.
Some fans feel that Tammy has neglected herself and her being on oxygen is an indication that she has had a relapse, which has fans animated. Some took to her comment section to advise her, saying:
"Tammy, why are you still on oxygen? Stop eating chips/junk food and stick to your diet."
Others felt that Tammy was letting them down by not working on her weight, while some thought he face looked slimmer, seeing as her eyes were opened wider, something that she couldn't do before due to all the weight on her forehead.

A different fan felt that those telling her she looked good should stop, as it was encouraging her to maintain her current weight instead of working on her shedding her weight.
The two sisters went through a rough patch and "ate to survive," leading to their weight gain and consequent unhealthy lifestyles. 

The concern from fans stems from her June photos, where she posted selfies without the oxygen, which led her fans to believe she'd made a lot of progress with her weight. It turns out she'd just ditched the oxygen for selfies, something that has her fans disappointed.
Tammy and her sister Amy, her co-star on "1000-LB Sisters, " opened up about her life before the show, saying that their grandmother raised them, seeing as their mother worked three jobs and was always too busy. 
After their grandmother died, the two sisters went through a rough patch and "ate to survive," leading to their weight gain and consequent unhealthy lifestyles. 
They would then join the TLC show in an attempt to lose weight and qualify for bariatric surgery. Her sister Amy could get the surgery, but Tammy has not lost enough weight to make the operation possible.

During the finale of the show's second season, Tammy confessed that she struggled with losing weight, which was depressing to her. Towards the end of season two, Tammy had gone up to 665lbs. She confessed, saying:
"I know I shouldn't sit there and eat it all, but I do, and I don't know how to stop."
Even though the star is struggling with her weight and even contracted the coronavirus, she is well alive and kicking, despite the rumors making rounds that she'd passed on. 
She continues to work towards achieving her goals, and her fans are ecstatic to see her in action during the show's third season. The release date has not been confirmed, though fans are hopeful that it'll air in December 2021 or March 2022.
The show is likely to cast the same people as it did in seasons 1 and 2 and will include Tammy, her sister Amy and their brother Chris Combs. Amy's husband Michael, as well as their son Gage, will also continue on the show.
Fans hooked to the sisters' drama, and personalities are definitely in for a treat, but fans will have to stay hopeful until the third season is released.