Ree Drummond Replies Fans' Questions About Kids During Road Trip With Daughter Paige Drummond – See Series of Pics
Ree Drummond recently had a "Q&A" session with her fans on social media during a road trip with her daughter Paige Drummond — see the pictures Paige shared in the process. 
Paige Drummond and her mother Ree have a beautiful relationship, and it has been showcased repeatedly on social media. The two recently went on a road trip, and while they journeyed, the beautiful woman decided to reply to questions fans were throwing her way. 
To kick off the Q&A session, Paige shared a picture that captured her riding shotgun with her mother, who had her eyes focused on the road, and the questions started rolling in.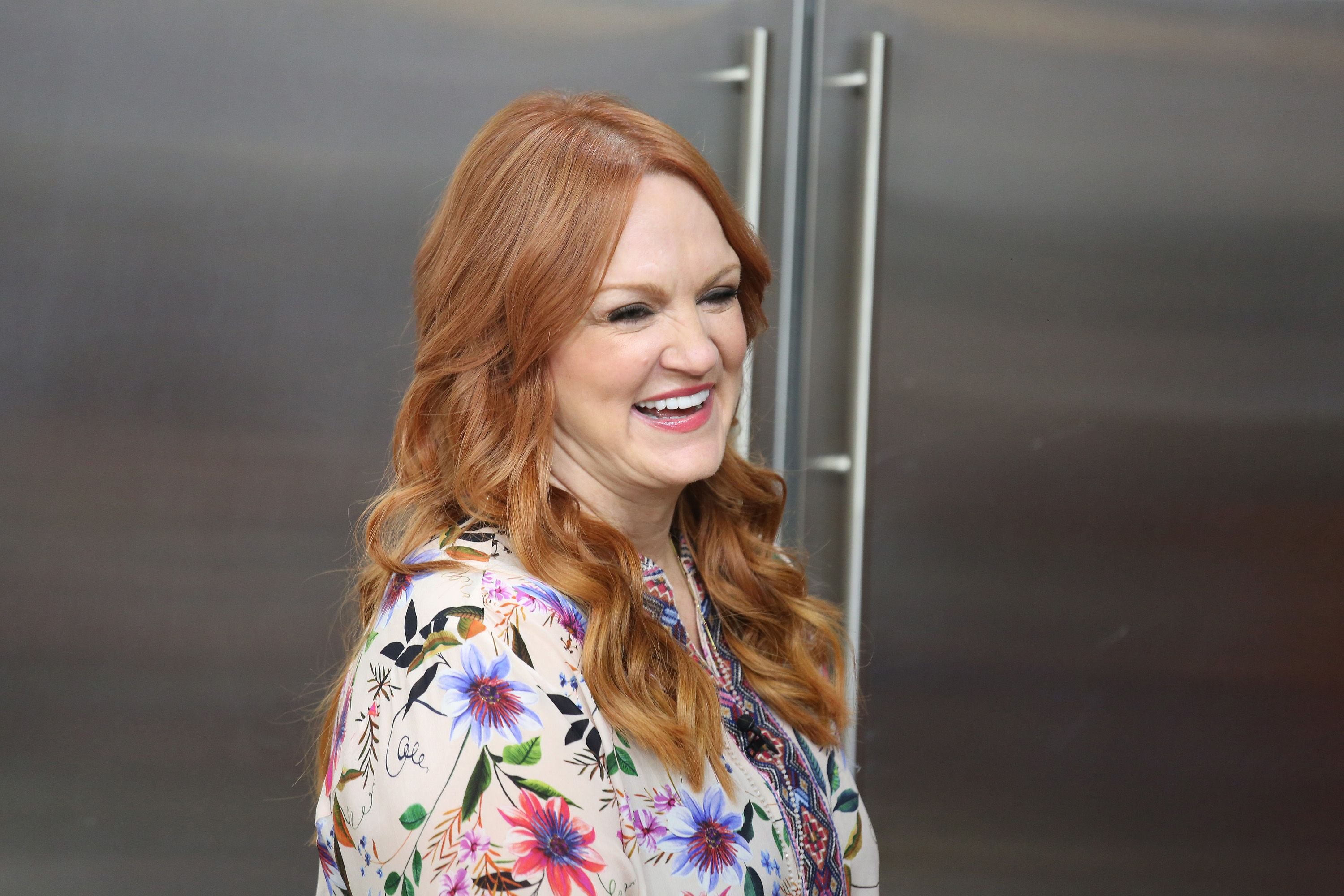 One fan asked if Paige has a boyfriend, but after she read the question out to her driving mother, the beautiful woman answered instead, stating that she does and his name is "Ladd."
Another picture saw her add two more names to the list — Denzel Washington and Kevin Costner. Another fan wanted to know who her favorite child is, to which Ree mentioned one of Paige's siblings, Todd.
Paige was full of mock surprise as she heard her mom's reply, but that washed away real quick after Ree named her the child that cooks best in reply to another question. 
A fan also wanted to know when she would release her cookbook, and she answered that the book would hit stores on October 19.
After several other questions, including one that had them rank Drummond family members according to their heights, the duo rounded up the exciting session.
Aside from Paige, Ree has four other children she adores, one of whom is a foster child she adopted almost two years ago.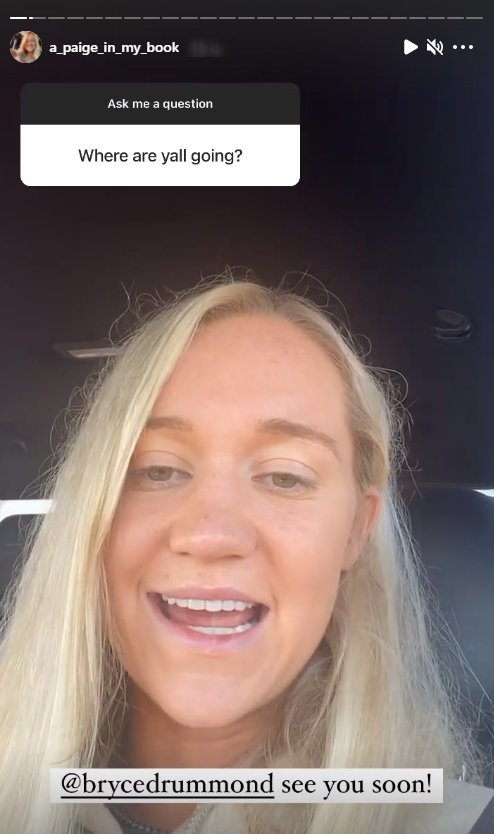 She shares all four of her biological kids, Alex, Paige, Bryce, and Todd, with her husband, Ladd. Ree loves all of their children, including her foster son Jamar, very deeply and she enjoys spending time with them.
Paige and her mother going on a road trip is an example of the fun activities she and her kids get up to. Here are some more exciting moments the two have shared that were documented on the internet.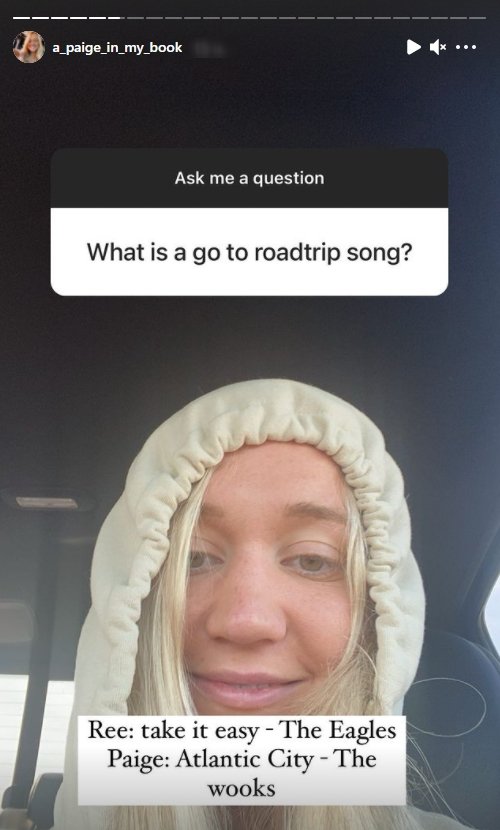 A COOKING VIDEO 
This one happened very recently, and it saw mother and daughter filming a cooking tutorial in the kitchen. Unfortunately, however, the talented cook got sidetracked during the whole affair. 
Ree revealed that one of her daughters was getting married, but it was not Paige who had insisted on trying on the gown.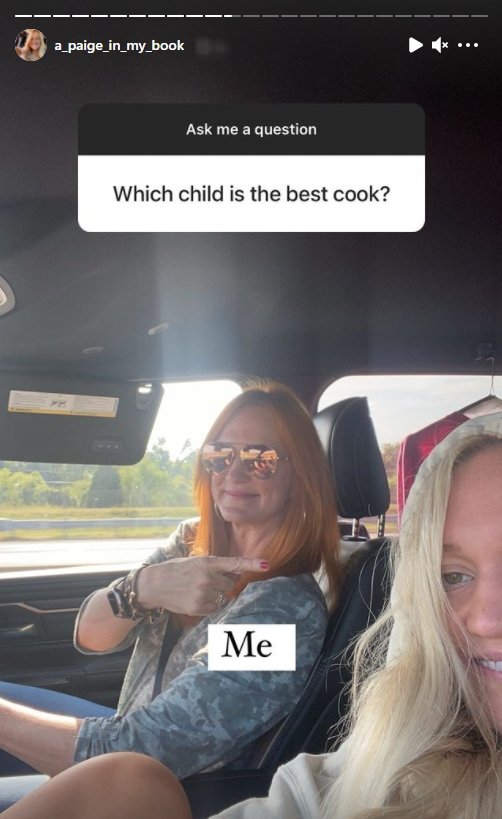 It all began when the Pioneer Woman realized that she did not add peas to the recipe and quickly escalated when she discovered she also left out garlic and ginger.
The mother-daughter duo both burst out laughing over the mistakes just before Paige unconsciously splashed her mom with the food. 
Ree shared the page via her Instagram, which has more than four million followers. Defending herself, she blamed the mishaps on a case of brain fog.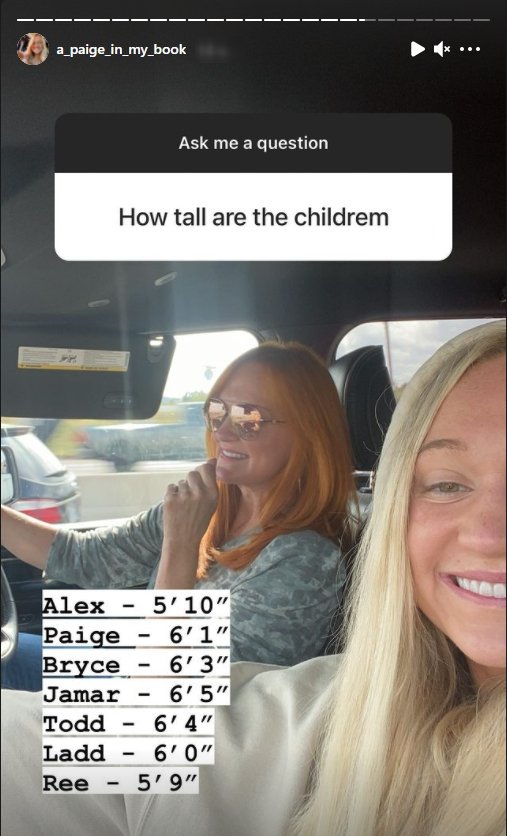 TRYING ON HER MOM'S WEDDING DRESS
It was around the time Ree's older daughter got engaged; the proud mother shared two shots of Paige trying on the wedding dress she wore in 1996. The images featured Paige posing up a storm in her backyard wearing the white, long-sleeve gown and veil.
In her caption, Ree revealed that one of her daughters was getting married, but it was not Paige who had insisted on trying on the gown after her sister did.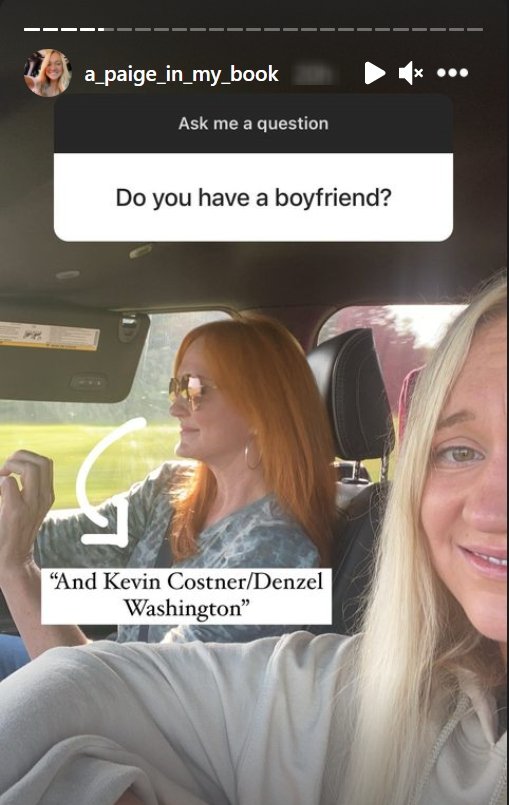 The famous TV personality also stated that it was possible that none of her girls would use the dress and expressed hope that one of her grandkids might decide to in the future.