Serena Williams Flaunts Impressive Curves in $50 Crossback Bodycon Taupe Dress - Fans Praise Her Huge Afro
Serena Williams has been receiving rave reviews for the huge afro she flaunted on Instagram. Of course, her outfit was a perfect fit as well, but who could expect less from the woman who single-handedly brought fashion to the tennis court. 
Serena Williams gave her fans something to moon over when she recently took to her Instagram page with pictures that captured her posing up a storm in a gorgeous outfit. 
The ensemble was a notable yet straightforward $50 cross-back bodycon taupe dress that showcased her curvy physique. In one of the pictures, Williams had her back to the camera; her attention focused on the artful design in front of her.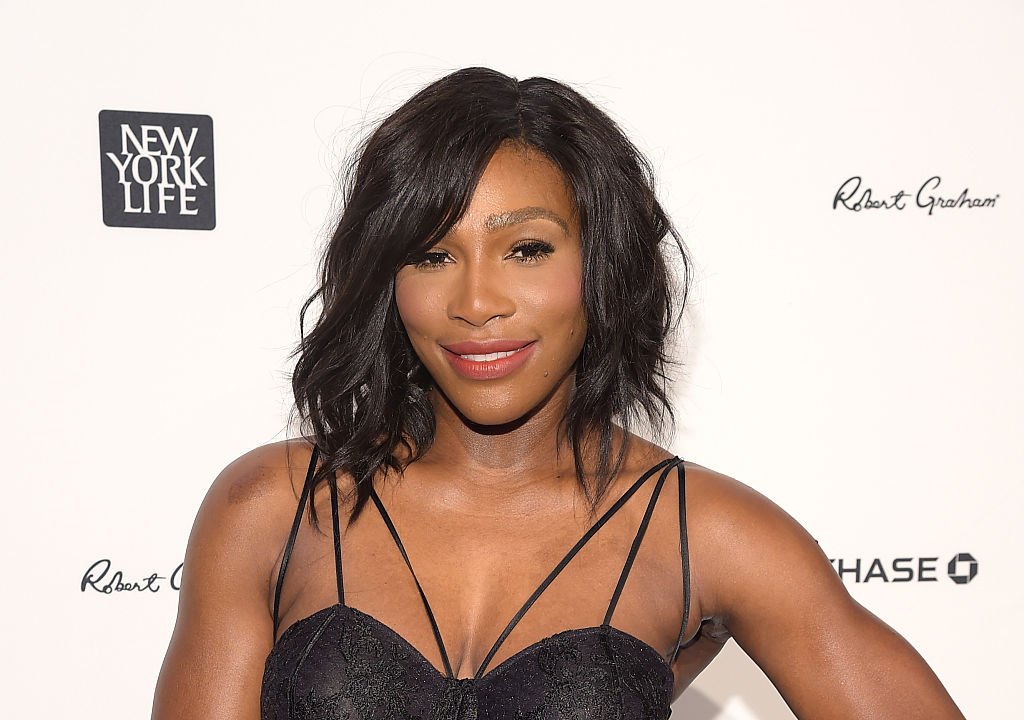 One hand swept her black hair to one side to reveal the cross-back feature of her outfit, drawing attention to how full her hair looked. It was styled in an afro so huge; it somehow extended past her shoulders. 
The next shot saw Williams aim a look over her shoulder at the camera, revealing her heavily made-up face. Her caption proves that she is aware of the kind of effect she has on people. 

It was a simple request that encouraged the reader to "look back at it." She also added an emoji that left no doubt as to what was being referred to, but that was not what had her fan's attention.
Her birth gave her mother the courage to accept her body.
A good majority of them were more fixated on her gorgeous hair than her bountiful behind. One fan declared that the hair does it for her, and many others echoed the statement. 
The picture comes several weeks after the famous tennis star lost the race that would have won her her 24th grand slam singles title. Instead, she withdrew after suffering an injury during one of the matches. 

Williams' love for fashion is well known and has been dramatically documented on social media. The woman is famous for bringing fashion to the tennis courts thanks to her indomitable fashion spirit. 
At some point in the past, she got banned for wearing a catsuit to a tournament. It resulted in the creation of a dress code, and in response to it, Williams revealed that she had to wear it because she had been dealing with blood clots. 
It was one of the symptoms she got after having the only child she shares with her husband, Alexis Ohanian. The pair tied the knot in 2017 and have remained blissfully married ever since. 
Their only child is named Olympia, and her birth gave her mother the courage to accept her body. She realized her body was a gift and now treats it as such.