Jennifer Aniston Shared Her Feelings about Brad Pitt's Cheating Allegations and His Denial
"Troy" actor Brad Pitt was married to famous actress Jennifer Aniston when he met his future wife, Angelina Jolie. Still, despite claims from Pitt that there was no affair, Aniston shared her opinion.
Only a few actors can boast of having been with as many powerful Hollywood figures, but Brad Pitt can. The "World War Z" actor has been married to some of the best women in the industry, including Jennifer Aniston and Angelina Jolie.
Although he has been long divorced from both, it was widely believed that his relationship with Jolie led to the end of his marriage to Aniston, a claim Pitt has always denied.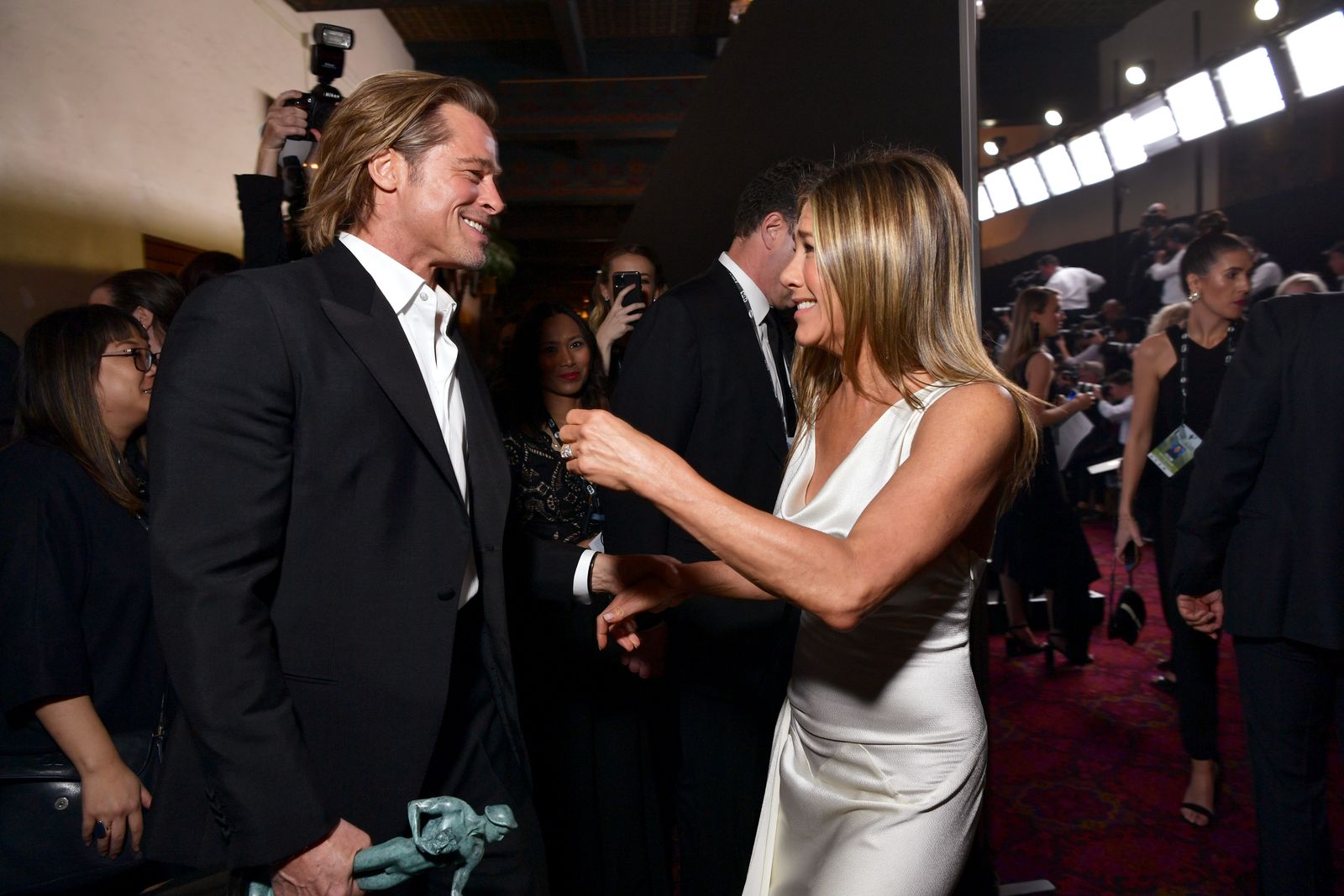 Rumors had it that Pitt got involved with Jolie while they were both filming "Mr. & Mrs. Smith," where they starred as a couple who shared a complicated relationship that involved wanting to take the life of each other.
Early 2005, Pitt and Aniston announced their divorce, but it was a few months later that the famous actress shared her side of the story during a chat with Vanity Fair where she aired her feelings on the cheating rumors.
One of the rumors making rounds at the time was that the couple who wedded in 2000 had called off their union after Aniston had refused to welcome a child with the "Troy" actor due to her career ambitions.
Although they promised to stay friends, Aniston noted that she found the rumors and Pitt's silence heartbreaking. She admitted that she believed that Pitt had not slept with Jolie during their union, but their closeness was almost like an affair.
After a while, they realized they wanted to be together, and it did not take long before a full-blown romance kicked off.
In addition, seeing pictures of her then-husband hanging out with Jolie's adopted son Maddox, with whom the actor now shares a strained relationship, came as a shock to her.
After filing for divorce, Aniston admitted that she felt lonely and in shock over the turn of things with a man she had a talk-of-the-town wedding with a few years earlier.
Jolie also reiterated her stance of respecting Pitt's marriage to Aniston, especially as she came from a home that was divided by her father's infidelity. 
In the book "Angelina Jolie: Portrait of a Superstar," Jolie was said to have affirmed her stance, noting that being intimate with a married man is something she would never have forgiven herself for, and Pitt seemed to have echoed her values.
Shortly after things ended with Aniston, Jolie said she and Pitt spent more time talking and realized they wanted similar things. After a while, they realized they wanted to be together, and it did not take long before a full-blown romance kicked off. 
Sadly, a few years later, Jolie and Pitt were involved in a bitter divorce battle, with the actress citing irreconcilable differences as the reason for their split. However, the former couple has both moved on since their divorce.