Grown-ish Star Luka Sabbat Is a Fashion Enthusiast – Here's a Glimpse into the Actor's Real-Life
The American actor is a rising star in the world of fashion. The upcoming model has already worked with some of the biggest brands in the fashion industry.
Luka Sabbat previously walked for Italian powerhouse Dolce & Gabbana. He has posed for Hugo Boss and has been a featured face in the Adidas Originals "Future" advertising campaign. He even models for several seasons of Kanye West's label Yeezy.
Sabbat was born in New York City and raised briefly in Paris, and as a youngster, he has always had a knack for creativity. In an exclusive interview with Forbes back in 2017, he described himself quite unconventionally.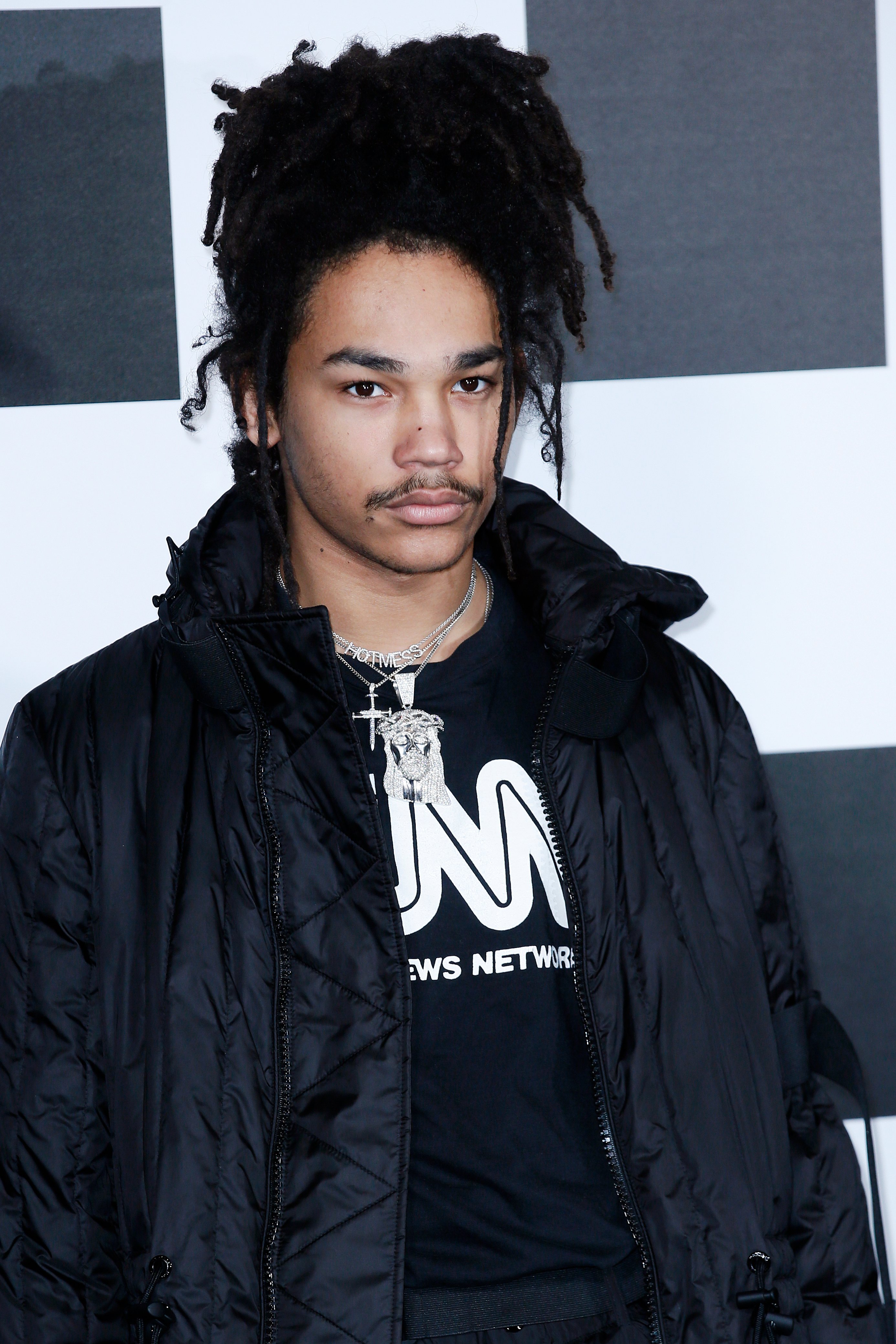 ABOUT SABBAT
"I am a young creative entrepreneur, long story short," he told Forbes contributor Joseph DeAcetis at the time. Along with his rise in showbiz, Sabbat's social media following has contributed a lot.
When asked how it felt about it as it occurred rapidly over four years, the 23-year-old shared he found it fascinating and explained how it worked in his favor. 
"I think it is a good example of how the internet can play out in your life and how you can put your ideas out there and meet new people," he explained.
Sabbat shared how he has continued to be himself in the professional world and admitted he is rather lazy but gets the job done. "I am lazy and unprofessional, but I get to it," he said, adding:
"I am bad at being professional. I suck at responding to emails, and I may not use the proper vocabulary in a meeting."
Of his working experience with Hugo Boss, Sabbat said what he liked the most about the collaboration was "their pierced sweaters" and loved their long jackets. "I am a long jacket guy, and if you go through my Instagram, it's just long coats," he added.  
BEING DISCOVERED
Deemed a social media phenomenon by Complex magazine, Sabbat now has 2.7 million Instagram followers. The New York Times reported that he was discovered in SoHo by Kevin Amato.
At the time, he was doing a casting for Hood Air, and soon after, he was signed by the owner of ReQuest Model Management, who intercepted him on the way to buy a new video game. He told the outlet in April 2016:
"I never thought about fashion that much. I was way more into hip-hop or playing video games or sleeping than modeling."
Be that as it may, growing up, he was already exposed to the world of fashion as his mother, Jessica Romer, was a model booker for years and an assistant for the fashion show production powerhouse Bureau Beta.
His father, Clark Sabbat, designs a line of women's wear. The Paris apartment of his mom at times served as a stopping-off point for fashion industry unknowns.
WHAT HIS PEERS THINK
As an influencer, his peers, including a consultant specializing in linking luxury brands with Generation Z, Patrick Finnegan, said Sabbat's online metrics are significant.
"He might not have 30 million on social, but the influence he carries is enormous because if you look at every post, there are thousands of likes," he said.
The United States deputy of Twitter Moments, John Jannuzzi, said Sabbat represents a life of people want "and that's important to advertisers."
GRAILED 100
It is evident with his collaboration Grailed 100, a curated sale of rare and recycled fashion. He worked with Grailed on this year's iteration of the celebrity wardrobe drive on the Class of 2021.
Members handed-selected 100 items that represent their own unique personal styles, led by the curation and direction of Sabbat.
"Style is the incredible intersection where art meets influence. No one generates traffic through that intersection better than Grailed and Grailed 100 collections," he said in February. Grailed, as a community marketplace, says it is "built for enthusiasts, by enthusiasts."
HIS ONSCREEN FASHION
Sabbat also extends his passion to his on-screen character as Luca on "Grown-ish." He plays Cal U student Luca Hall who is a fan fave on the show. The stylist told Teen Vogue in 2018 that "my character is basically me," adding the only difference is that his name is Luca with a 'C.'
"He's studying fashion, which is fun because it's a TV college student version of me," he said while pointing out Luca smokes on the show, but he does not do drugs in real life.
The "Giants Being Lonely" star also noted that he styles his character too. In an early episode of the show, Luca wore Balenciaga's Bernie Sanders-inspired hoodie and OffWhite sneakers. Sabbat said even though he is a college student, he is still creative.
Apart from his on-screen character, Sabbat revealed his fashion background influenced his career because he attended fashion shows at a young age. "I think being around models, designers and creatives very early influenced me, even though I don't remember all of it," he shared.