Walmart Employee Reveals How They Monitor Self-Checkout Customers against Stealing
An anonymous TikToker claiming to be a Walmart employee recently revealed how the store spotted stealing customers. Their system allegedly tracked shoppers at the self-checkout cashiers. 
A viral video from the TikTok account @thewalmartguy69 has been providing viewers with behind-the-scenes footage from Walmart. In a recent clip, he showed how the store tracks what people might be stealing at self-checkout. 
The TikToker shows the audience a technological tool from a company that assists retail stores with product tracking. The device from Zebra Technologies can be seen with a text overlay that states: "POV: We know when you're stealing."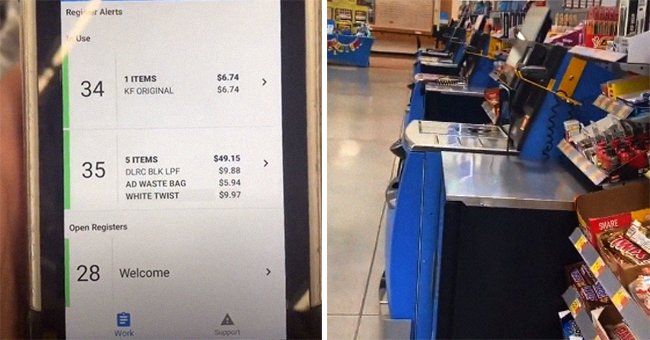 TRACKING SHOPPERS 
The Walmart worker pans the camera to show the self-checkout area and confirms that the device actively tracks shoppers. On the device, various scanned items and "register alerts" are labeled. 
Potential thieves might think the self-checkout option is an easy way to add a few extra items into their basket without detection. However, this clip suggests that the store knows exactly what the shoppers are up to.
MANY HAVE STOLEN SUCCESSFULLY 
Whether or not this technology is effective and helps employees sniff out thievery is still unclear. Online community members question the clip, and many shared that they had succeeded in stealing from the store "accidentally." 
One commenter detailed their shopping experience at Walmart. They said: "I literally walked out with $50+ worth of items on accident because I forgot to swipe my card."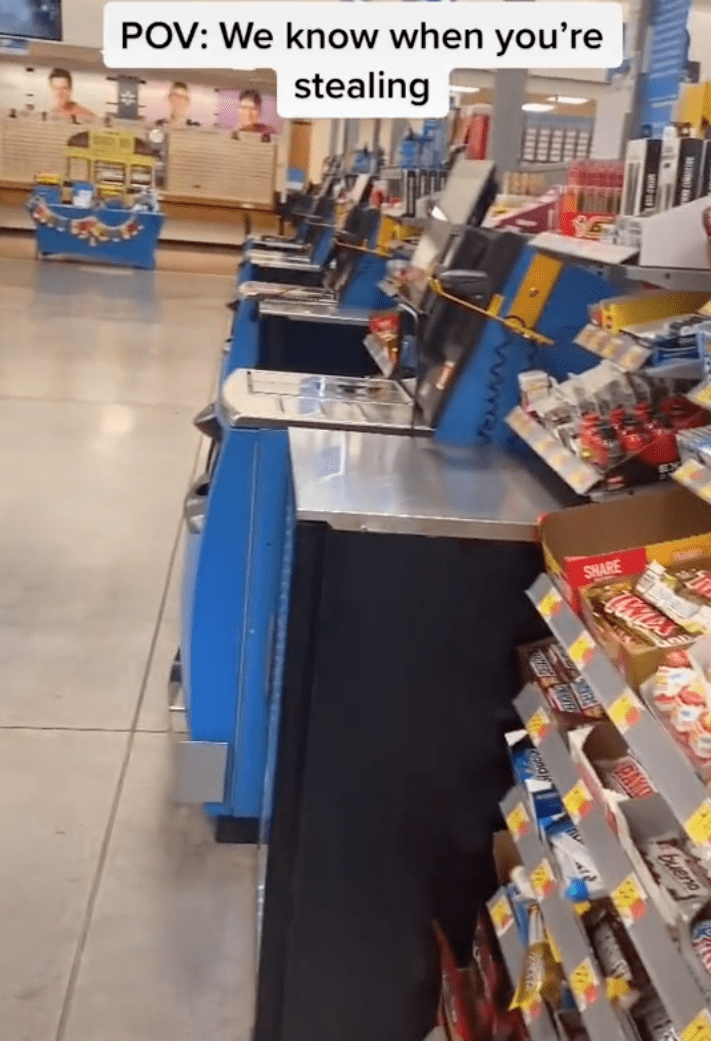 FLAWED SYSTEM 
Someone else also shared how they accidentally stole from the shop without being caught. The netizen shared: "I walked out of Walmart with one of those big bags of dog food because I forgot to pay for it."
Netizens also pointed out that the system was flawed because when customers left the store with items "under the cart," the device did not pick it up.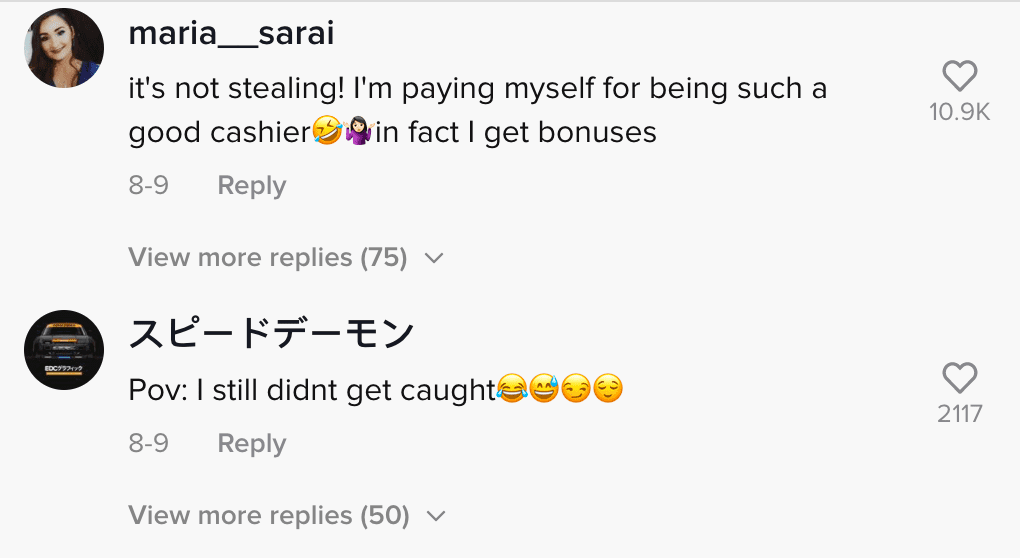 ONLINE REACTIONS 
With more than 10 million views, the clip garnered many different reactions. There was a netizen that justified stealing from Walmart.
They explained: 
"I always take one small item as payment for being my own cashier ... I don't work for free."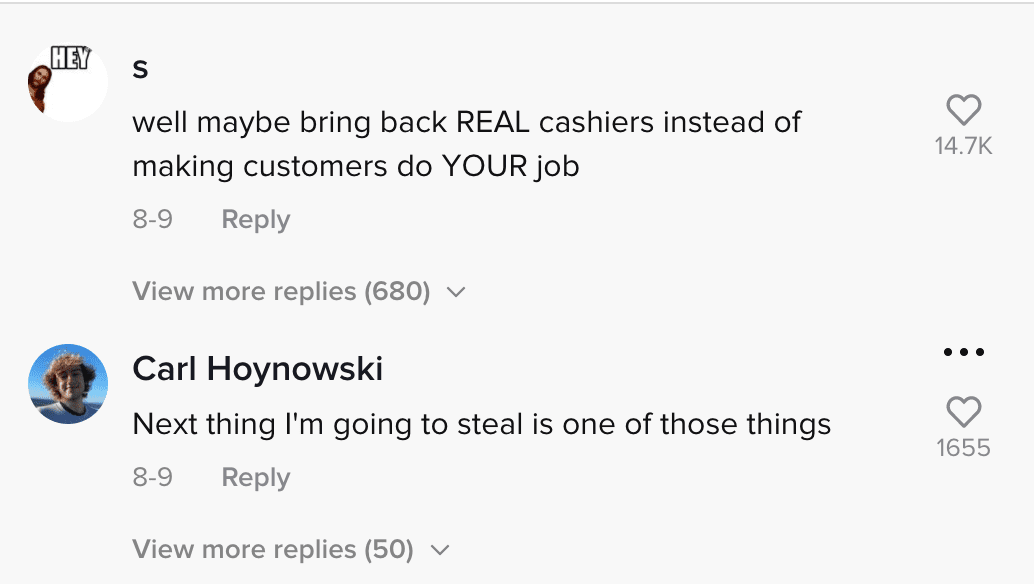 SHOPPERS GET AWAY WITH STEALING 
While many people are skeptical of the technology, some believe it works. They have other explanations for why customers still get away with stealing. A user purported that Walmart employees don't care when people steal.
Someone said: "I worked at Walmart, and they did not pay me enough to care." Another netizen echoed this and stated: "If I saw someone stealing, I would turn around so quick."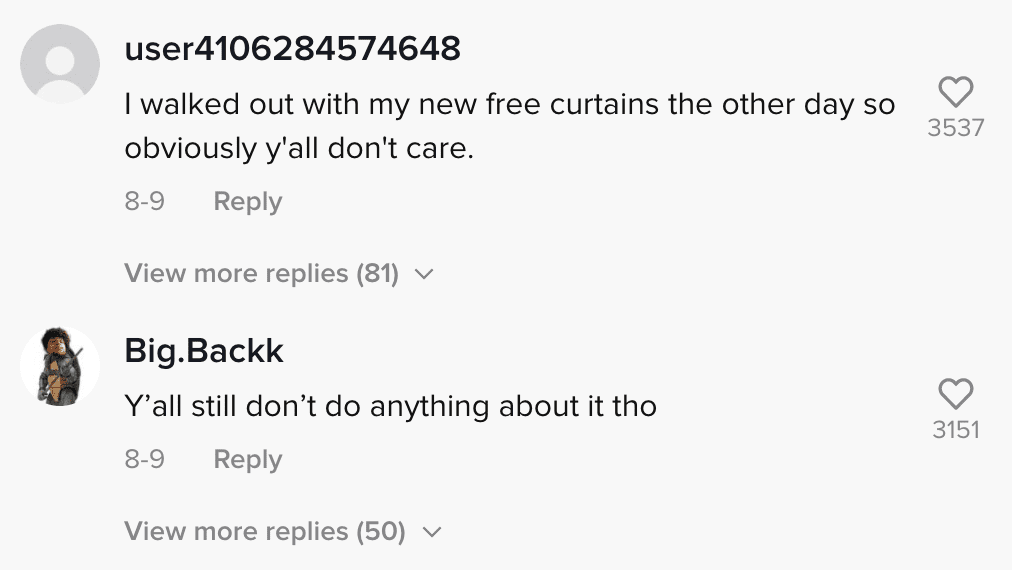 EXAMPLES OF HOW SHOPPERS STOLE 
In the comment section of the video, the TikToker asked viewers if they wanted to see exactly how employees knew when people steal, along with examples of the different ways shoppers took items without paying in Walmart.
Hundreds of people responded to his comment with a resounding desire to see more. Perhaps this footage will deter customers from stealing in the future.