Avantika Vandanapu Reveals Her New Disney 'Spin' Character Rhea's Self-Discovery Journey Resonated with Her
She might be only 16 years of age, but Avantika Vandanapu has already made history by being the first Indian American lead in a TV film. Her role sees her drawing from her personal experiences.
Avantika Vandanapu, 16, relocated from India back to the US to pursue her love for acting. Her efforts ended up landing her break-out role on the Disney Channel, leading her to make history!
On the network's first original TV movie, "Spin," the young actress will take the lead as the character Rhea. The character is also a teenager who has a passion for creating Disc Jockey (DJ) mixes.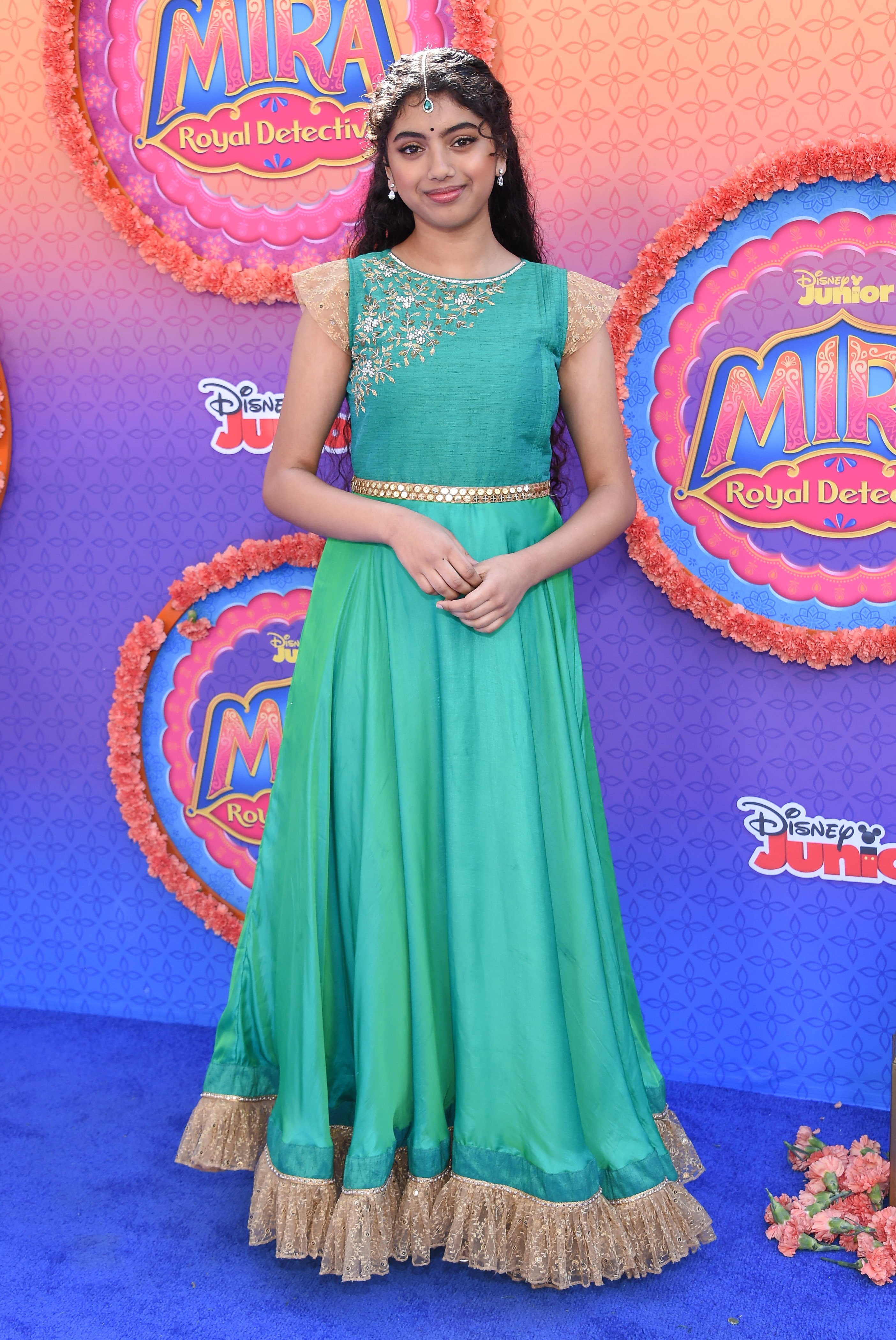 What is unique about Rhea's passion is that her mixes blend parts of her Indian heritage with the world. The movie focuses on a multigenerational Indian American family that runs a successful Indian restaurant.
In the film, Vandanapu's character is just a year younger. She gets to explore her Indian heritage through her clothing, her music, the food she consumes while trying to prove herself as a friend, daughter, student, and DJ.
'Spin': Avantika Vandanapu Impresses Crush With Music Taste In Clip For Disney Channel Movie https://t.co/hlMTsDV9Wb

— Deadline Hollywood (@DEADLINE) August 11, 2021
Vandanapu was actually born in the US before she lived in India for over two years. Playing Rhea was like coming full circle for her as she could relate to her character's journey because it's similar to her own.
The young actress, who's been acting for 6 years, explained how in her personal capacity, she'd struggled with school, dancing, and acting. She saw her journey as similar to Rhea's, explaining it as such:
"The fact that [Rhea] is learning how to balance [different parts of her life] and learning how to prioritize and finding herself are things that resonated with me."
Review: #Spin on @DisneyplusHSP | "What sets the film apart are the Indian American teenager at the centre, her easy-going Indian family, and their genuine assimilation into life in America, whims and culture intact," writes @UditaJ | Rating: ***https://t.co/jgT0FtJXyZ

— Firstpost (@firstpost) August 16, 2021
The teenage star started her career as a dancer before transitioning to acting when she was 10. While in India, she worked in the country's film industry for a few years before moving back to the US.
The California native [Avantika Vandanapu] hoped she could do justice for her people with the film…
Avantika Vandanapu, @AbhayDeol, @annacathcart, @kerrimedders, @jahbrilcook and director @manjari87 share how #DisneySpin blends diverse and rich cultures.#Spin premieres tonight at 8|7c on @DisneyChannel! https://t.co/INx7PtnUtw pic.twitter.com/V1cRVPAH4q

— On The Red Carpet (@OnTheRedCarpet) August 13, 2021
Vandanapu confessed that she felt blessed to be given such a platform and first big role at Disney. She admitted that being in the network's film was a dream come true for any child, and she appreciated it.
While speaking to "Teen Vogue," the actress revealed that she first auditioned for Rhea's role when she was just 12. It was her first American audition, and it took four years to come to fruition.
Besides having similarities with her character, Vandanapu also confessed that her father was quite similar to Rhea's. The star said she felt the movie was a big one for the South Asian community.
The California native hoped she could do justice for her people with the film and that they found some comfort in seeing the relatable characters on screen. "Spin" will premiere on the Disney Channel before going on Disney+.