Kylie Jefferson Is a Dance Genius Who Already Made an Acting Debut — Facts about Her
"Tiny Pretty Things" star Kylie Jefferson is a sought-after ballerina taking the performing arts world by storm. Here's everything we know about the gifted dancer.
Kylie Jefferson is a dance genius who already made an acting debut. Jefferson is a talented contemporary ballet dancer.
The 26-year-old is classically trained in ballet, African, jazz, contemporary, Dunham, hip-hop, and tap dance. She has also explored the Bollywood dancing style and has grown to love it.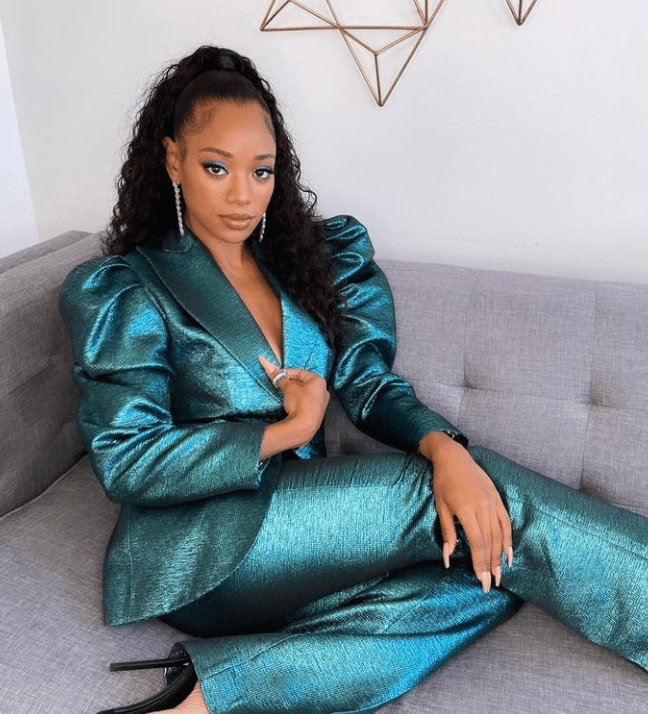 The 26-year-old attended Boston Conservatory at Berklee and graduated in 2016, where she received a degree in contemporary dance.
Because of her talent, she broke the record of being the youngest dancer ever to be accepted in the Debbie Allen Dance Academy (DADA) at just age four.
Jefferson began dancing at that age and joined the renowned academy at the tender age of six, beating the then-cutoff age of eight.
Under the tutelage of the legendary dancer and choreographer, she perfected her pas de deux. Jefferson began juggling her preteen summers between DADA and Washington D.C.'s Kirov Academy of Ballet to sustain her over-growing passion as an artistic performer.
After graduation, she relocated to New York, where she joined Complexions Contemporary. The now-closed ballet company allowed her to go on national tours, which gave her the exposure she needed to boost her dancing career.
Unfortunately, the Los Angeles native got injured on one of the tours as she severely fractured her rib, which led to her taking a break from dance for nearly seven months.
However, she did not let the odds get her down. When she fully recovered and got the clearance to dance again, the rising star bagged a dancing gig to choreograph a music video "Chopstix" for SchoolBoy Q featuring Travis Scott and appeared on another one for DJ Cassidy.
These opportunities led to her being recognized for her work as a performer. She received a Universal Dance Awards nomination in the category of Favorite Music Video Performance and has been thriving in her field ever since.
In February, Jefferson credited Allen, 71, for helping shape her to be the woman she is today and shared how hard the producer and actress works:
"I don't know anyone who works harder than her. Learning from her, she's going to require that of me. You have a second mom with her. Once you become a part of her family, she never lets you go."
Jefferson praised Allen for her ability to "create a perception that's always helping her rise above," – which is something she's aiming for herself as her career in dance and acting blossoms.   
In December 2020, she shared a piece of advice given by her mentor Allen who once told her that "what she does in rehearsal is what she does in performance, and that dancers make the best actors." Jefferson added those words are constantly replaying in her head.
Now turned actress, the choreographer is exploring acting as she stars in the Netflix drama series "Tiny Pretty Things" based on the novel of the same name.
The show follows the young students at the elite Archer School of Dance and the racism, competition, and jealousy within its confines.
Jefferson plays Neveah Stroyer, who gets enrolled into the institution to draw attention away from the fact that the school's star dancer Cassie Shore got mysteriously pushed off the school's roof.
Her acting debut in the show marks her foray into acting, and speaking on her transition from a dancer to an actor - she revealed that she took a few acting classes.
"But even those acting classes, I did them as a dancer who would just benefit from having some acting experience," she explained.
Of how she knew about the role on the series, Jefferson said she received an email from a casting website and was intrigued. She revealed the description stated the character needed to know how to do ballet and would be in every episode.
Jefferson eventually landed her first breakout stint playing the lead actress as a newcomer. While performing as a dancer comes naturally for her, performing for a TV show is slightly different as she described it as "a whole new world."
The experience has been challenging for Jefferson, "specifically with the lighting or understanding how to navigate your body" because it is not the same experience as being on stage.
Acting is a whole new venture for her, so she was hesitant when she saw the email about an audition. "I was like, 'I'm not really an actress," she told Elite Daily last year.
However, her friends kept showing her the opportunity by sending it to her, and she eventually changed her mind and decided to take the plunge and run with it.