Smokey Robinson's Ex-wife Claudette Shows Their Son Berry on His B-Day & Fan Says He Looks Just like Dad
Smokey Robinson's ex-wife Claudette shows some love to their son, Berry, as she celebrates him on his birthday via a sweet post, leading a fan to comment that the celebrant is the spitting image of his dad.
Smokey Robinson's former wife, Claudette Robinson, is a writer, producer, and one of the country's extraordinary voices who made history by being the first lady signed to the famous Motown Records.
Claudette, dubbed the First Lady of Motown, made magic alongside her ex-husband through their musical prowess. The pair were married for a few years and share kids.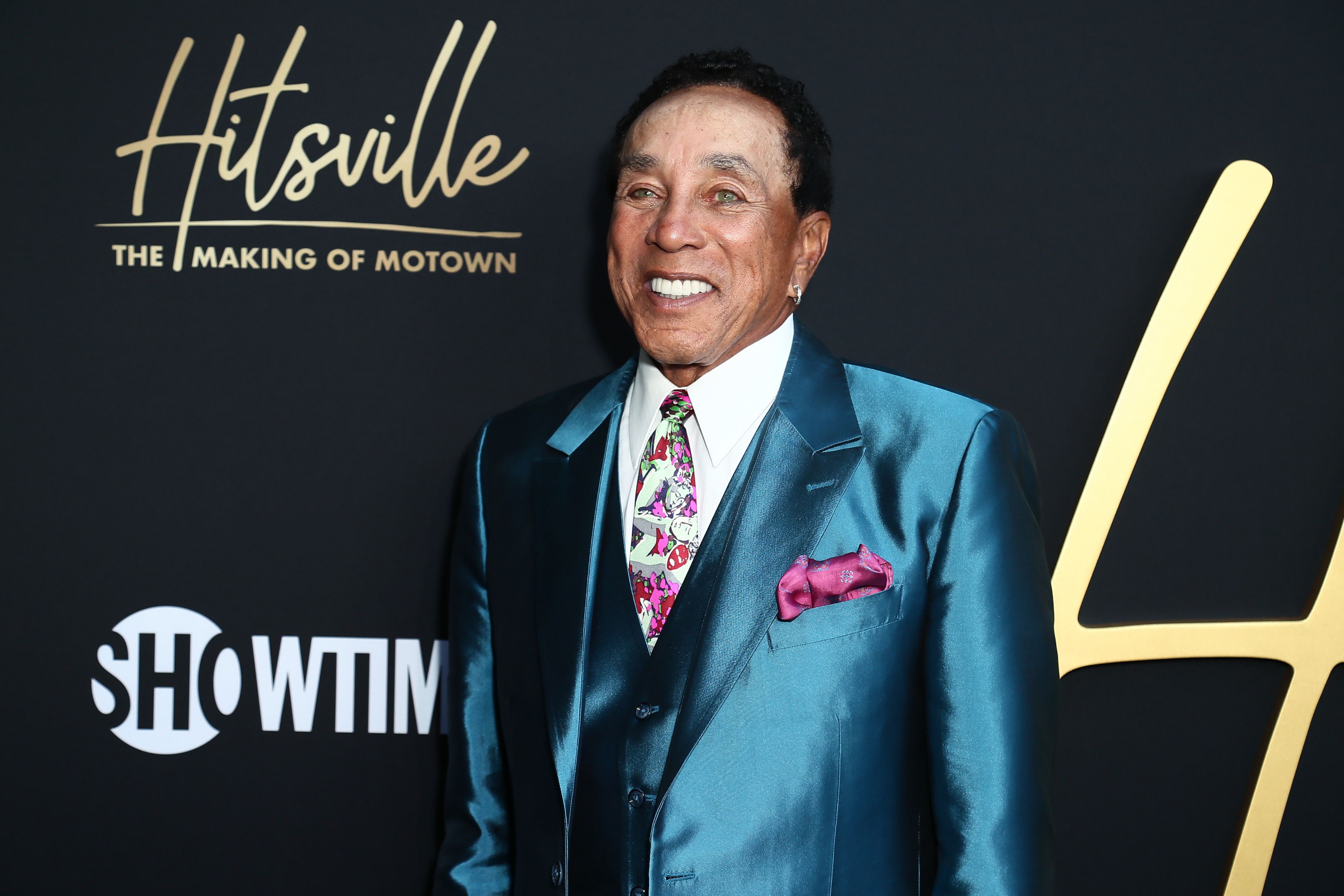 After their divorce, the parents maintained a relationship with their offspring. To date, they still have a strong bond with the kids, even though they are grandparents. Recently, Claudette shared an adorable snap in honor of her son Berry's birthday.
It showed both mother and son showing off their white teeth in an infectious smile. They were dressed to the nines and looked charming as they stood closely, with their gaze on the camera. The message that followed read:
"Happiest birthday to my handsome son, Berry!"
Some fans liked the photo, and a few others joined the seemingly proud mom to wish her son a happy birthday. However, one fan added via the comment that the celebrant is his dad's twin. The fan wrote:
"Happy Birthday Berry...you look just like your dad."
CLAUDETTE ROBINSON
Claudette is a native of New Orleans, Louisiana. She is the famous First Lady of Motown who wrote and performed hit songs for a band known as "Miracles." The band involved Claudette, the only female, and three other male vocalists.
THE ROBINSONS DIVORCE
Claudette and Smokey were singing partners and lovers for a long time. They were married for nearly three decades, from 1959 to 1986.
Their love was crippled due to Smokey's drug abuse and infidelity, leaving the songstress to finally end things in 1984, after her then-husband reportedly fathered another child.
It did not take long before the duo entered a fierce battle over song rights. The "Miracles" alum explained that she put her career on hold as a wife and mother and requested a 50 percent share of Smokey's recovery from two hit songs.
They struggled in and out of court before coming to an agreement in 2014. Both parties informed the court that they reached a settlement.

MARRIAGE AND PARENTHOOD
During their marriage, the First Lady of Motown suffered six miscarriages and a twin stillbirth. However, this did not deter their want from having kids. In 1968, a Detriot doctor helped the couple by impacting Claudette's eggs in a surrogate.
As a result, they successfully had their son, Berry. Two years later, the same doctor created a cervical brace that helped the singer carry her second child, Tamla.
Amid her successes in the entertainment industry, Claudette continues to show that her children mean the world to her; even as a 78-year-old mother, she shares heart-melting posts, doting on her kids, online.