Kellie S. Williams AKA Laura of 'Family Matters' Shows Long-Haired Daughter & Fans Are Amazed by Her Beauty
Kellie S. Williams won hearts when she appeared in the sitcom "Family Matters." Over the years, she has proven that family is everything and did so again with a recent post on Instagram.
Kellie S. Williams is popularly known as an American actress. She was born on March 22, 1976, and is famous for her role as Laura Winslow, a sweet teenager on the ABC television series "Family Matters."
Years have passed since the show premiered, and even though Williams has featured in other productions, many supporters find it difficult to detach the actress from the exciting series.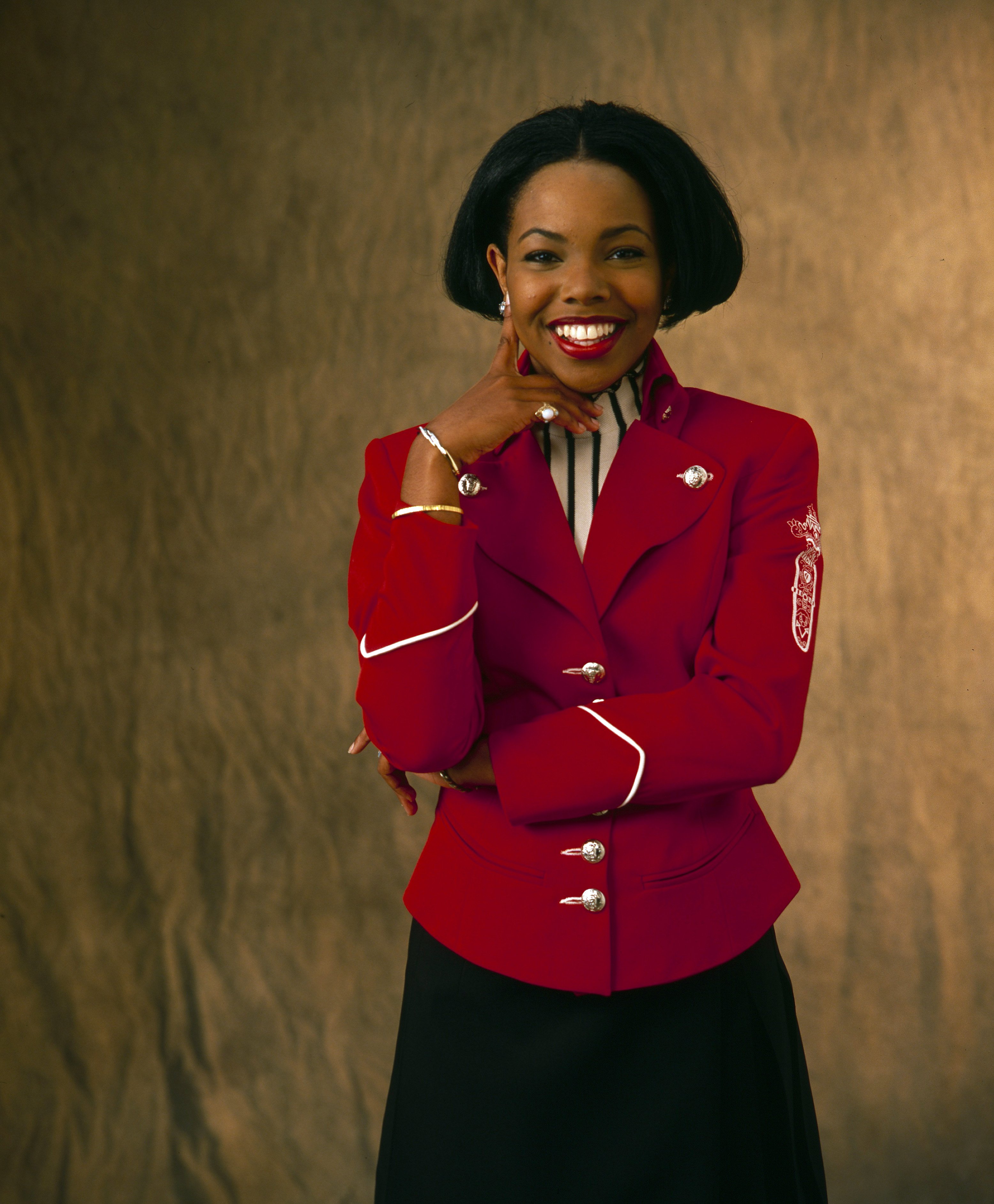 Away from the spotlight, Williams is a doting mother to two lovely kids— John Ervin and Hannah Belle and constantly shows them off to the delight of her social media followers.
A few hours ago, the mom of two took to her Instagram page to share a stunning picture of Hannah. In the snapshot, the little girl was dressed in a white top paired with denim pants and white sneakers.

Hannah posed sideways, sitting on a red sofa and flaunting her long black curly hair. The little girl had her legs crossed and placed one hand on her knee surgery while giving the camera a beautiful look. Captioning the post, Williams wrote:
"My baby girl got me in my Feelings! Can't believe how quickly she's growing up."

After the post was shared, fans and followers were amazed by Hannah's beauty and gushed over the adorable children in the comments section. One user mentioned that Hannah was gorgeous.
Jackson made it known that he asked his wife to pause her career. 

A second respondent said Williams' daughter was beautiful, and another wrote, "😯 OMG!!! So beautiful 😍." A fourth follower again exclaimed that Hannah was beautiful, and another tagged the stunning girl as a
"beautiful young queen."

Williams shares her beautiful daughter with her husband and former military reservist, Hannibal Jackson. The lovebirds met through a mutual friend and tied the knot on September 5, 2009, at Ebenezer AME church in Washington DC.
Jackson once revealed that he made the best decision by dating and marrying Williams. As a wife and mother, Williams has made endless sacrifices for her family, including putting her acting career on hold.

During an interview, Jackson made it known that he asked his wife to pause her career to avail her enough time to stay home and look after their children. He said after the request, Williams walked away from Hollywood and declined acting offers.
After some time away from the screen, Williams came back with a bang. Last year, she reunited with actor Darius McCrary, who played the role of Laura Winslow's brother, and the duo featured as siblings in the movie "Christmas in Carolina."
Apart from acting, Williams is also engaged in projects that help young adults. She has worked on projects like "Hollywood for Children," "The Starlight Foundation International Youth Ambassador," and many more.