Rihanna Donned Pearls for Late Night Grocery Shopping Two Weeks after Being Crowned a Billionaire
It has been two weeks since Rihanna was officially named a billionaire by Forbes. The entrepreneur and musician decided to look the part during a late-night grocery run in New York. 
Those searching for the motivation to step out of their sweatpants can look to Rihanna for inspiration. The newly appointed billionaire pulled out all the stops for a recent Whole Foods run. 
Although loungewear consisting of UGGs and old leggings are acceptable for a quick grocery shop pop-in, that isn't the case for Rihanna. Instead, a neck draped with expensive pearls is more fitting for the boss babe.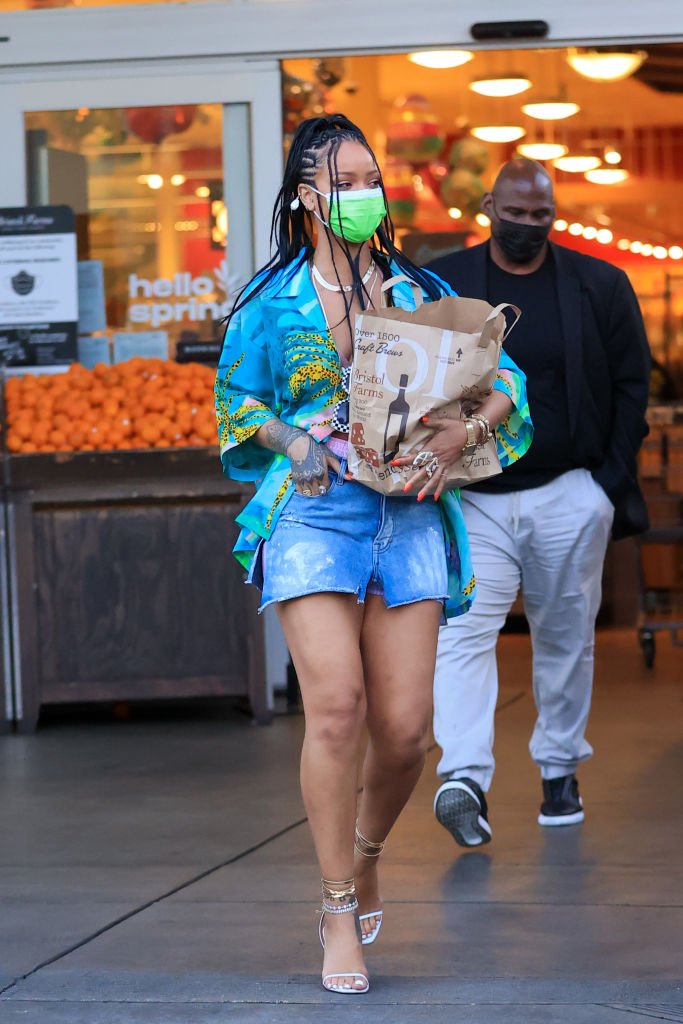 Rihanna recently answered every the suspicion of every fashionista about what is acceptable to wear in a grocery store. The pop star was spotted in a fashionable outfit that confirmed you could never be too dressed up. 
Her outfit consisted of an open tweed Chanel jacket, ripped Gucci Jeans, and a lacy bra from her lingerie brand. She accessorized the ensemble with a green New York Yankees cap and breathtaking Vivienne Westwood Pearls. 
Cool girl @rihanna turned a trip to the grocery store into a fashion show. https://t.co/xbBhSC2Dt1 pic.twitter.com/6s0fvfstBQ

— Vogue Runway (@VogueRunway) August 18, 2021
Rihanna has presented a more luxurious take for everyday situations many times before. The Fenty Beauty founder was spotted in an equally fashionable outfit paired with Amina Muaddi heels while grocery shopping in March. 
She even celebrated her new fragrance selling out in style, despite doing so from her bed. All she needed was a stylish pair of sunglasses, presumably designer, and a bowl of caviar to acknowledge the achievement appropriately. 
Rihanna has been celebrating a lot recently, thanks to her ventures outside of music. The entrepreneur recently opened up about the balancing act she has to get right to fulfill her responsibilities in an interview, saying:
"I do fashion one day, lingerie the next, beauty the next, then music the next. It's like having a bunch of kids, and you need to take care of them all."
Rihanna's Fenty Beauty line transformed diversity in cosmetics, and her lingerie line has done the same successfully. Additionally, the entrepreneur has expressed that she is working on an album she wishes to release soon.
Rihanna's impressive earnings and business accomplishments made her the wealthiest female musician in the world. More impressively, they have secured her a spot as the second wealthiest entertainer after Oprah. 
The singer's net worth is estimated at $1.7 billion, with Fenty Beauty responsible for $1.4 billion of the fortune. She has recently been promoting her skincare line and released a fragrance that will add to her success. 
As a result, it is surprising that the newly minted billionaire even has time for the grocery store at all. However, her fans are grateful for the inspiration to finally get out of their sweatsuits when stepping out this season.