HGTV's Erin Napier Shares Joyful Dance of Husband Ben Napier With Toddler Helen Which Melts Fans' Hearts
Home Town's Ben and Erin Napier seem to have cracked the parenting code, and a recent daddy-daughter dance has melted fans' hearts, to say the least.
Ben and his daughter Hellen wowed their fans with a dad-daughter dance posted on Erin's Instagram, and everyone is gushing over how cute the video is.   
The adorable home video showed the father of two in a white tee and beige slacks, holding his daughter's hands as they danced along to a song in the background.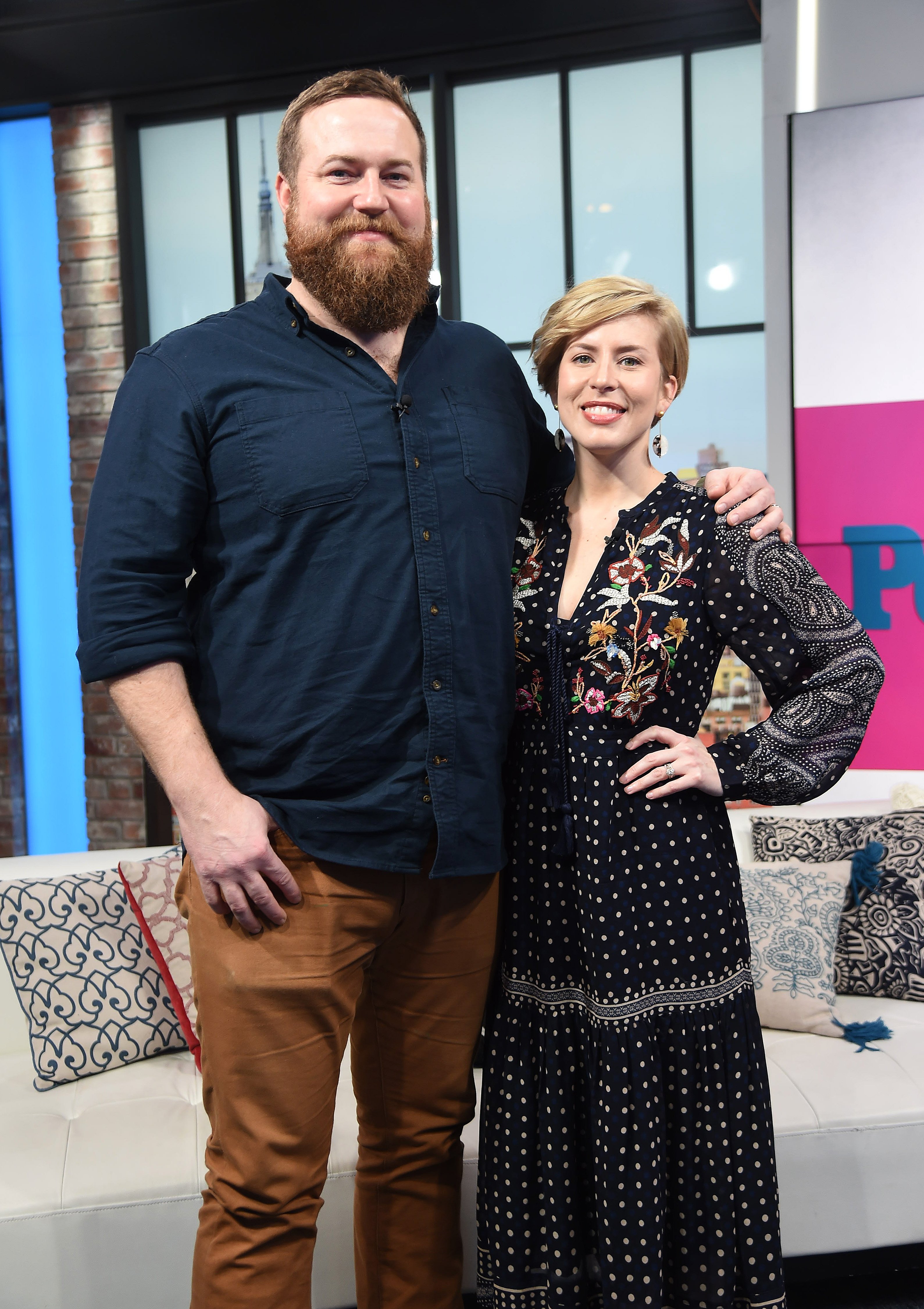 The two seem to be enjoying every moment as the TV plays a movie in the background, and the two sway along to the beats.
Fans were excited about the explosive cuteness of the video and took to the comment section to show their love for the two dancers. One fan wrote:
"This tiny baby girl dancing with her big hero, daddy is just beautiful."
This is just one of many bonding moments between dad and daughter, and Erin often shares these moments with her fans, who are always waiting eagerly to learn of the updates in their favorite family.
Last month, Erin shared a beautiful photo of Ben carrying their eldest daughter on his shoulders during a family walk with a caption that said how much she loved parenting with Ben.

This special bond with their daughter is why the parents of two were devastated when Helen broke her leg during a freak accident at the playground. She made the announcement with a photo of Helen with a pink cast on her leg.
After about two months in a boot and cast, Helen was finally well enough to move around.

She says the doctors had to rebreak and reset Helen's bone for her to make a recovery and also went ahead to thank her own father, who she says pushed them to take Helen to an orthopedist. 
She credits her dad and brother, saying without them, they wouldn't have known that their daughter's leg needed specialized attention. She also thanks fans who sent Helen their good wishes from all around the globe. 
After about two months in a boot and cast, Helen was finally well enough to move around. To celebrate her mobility, her mom posted a cute video of Helen dancing in the kitchen, with a caption that read:
"Watching the cupcakes we just made a rise in the oven with entertainment provided by H."
The small-town college sweethearts may be in the limelight, thanks to their hit TV Show "HomeTown," but they choose to raise their daughters differently - away from the cameras. 
Even though it is inevitable at times, the two strive to keep their daughter's face hidden in a bid to protect her privacy and maintain a little normalcy in her life. 
Ben and Erin want to bring up their girls away from social media, and this decision saw them also reduce their social media presence, saying they do not want Helen to know it even exists until she is of age.